When Will Attorney General Barr Provide His Summary of Mueller Report? Not Today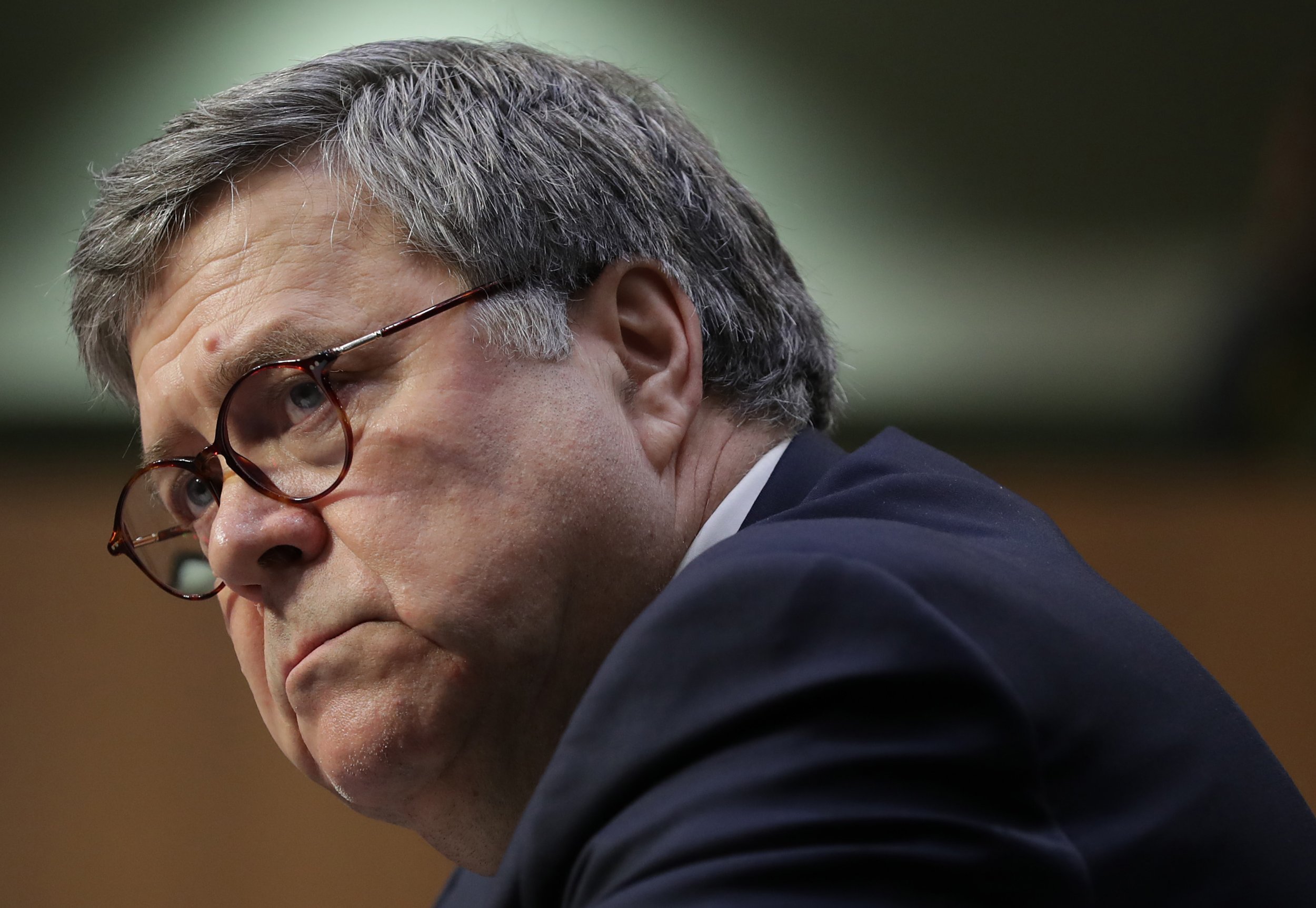 The world twiddled its thumbs Saturday, waiting for William Barr to make the first release of information regarding the recently closed special counsel investigation into Russian meddling in the 2016 election, but multiple reports indicate that Barr's summary will not be coming out until at least Sunday.
Barr's office has indicated that it hoped to provide Congress with the attorney general's summary of the full Mueller investigation as soon as Saturday, but reports began to trickle in early Saturday afternoon that the Barr version of Mueller's findings would need to wait.
The Washington Post's Matt Zapotosky was possibly the first reporter to cite an unnamed senior official with the Justice Department as saying the Mueller summary was not coming Saturday.
Similar reports then came in from the Wall Street Journal and the Associated Press, all citing anonymous DOJ officials as their source for the brief delay.
Barr only received the Mueller report, which encompasses two years worth of investigation and involves more than three dozen indictments, Friday afternoon at 5 p.m. ET. He is expected to provide a summary of the most crucial conclusions to Congress within the next day or two, though the DOJ has not provided any specific timeline.
What also remains unknown is how in-depth Mueller's summary will be, and whether he will ever share the full document with lawmakers or the public.
Earlier this month, the House of Representatives voted unanimously in approval of a resolution calling on Barr to release the full text of the report. However, that resolution was largely symbolic and it will still be up to the attorney general to determine what he ultimately releases.
Democratic members of the House have also indicated they may use some congressional committees' subpoena powers to obtain the full report if the DOJ does not provide it willingly.
Additionaly, the DOJ now faces legal challenges regarding the privacy of the report. Privacy watchdogs at the Electronic Privacy Information Center filed a Freedom of Information Act lawsuit late Friday seeking to compel the DOJ to release all documents related to the Mueller investigation.