Judge Peter A. Cahill revoked the bail of former Minneapolis police officer Derek Chauvin after a jury found him guilty of murdering George Floyd on Tuesday.
Chauvin remained in custody after the bail was revoked, which is typical after a guilty verdict is reached. The former officer was convicted on charges of second-degree unintentional murder, third-degree murder and second-degree manslaughter.
Cahill is set to pass sentence on Chauvin in eight weeks, with an exact schedule to be released later. The combined maximum sentence for all three counts equals a total of 75 years in prison, although a shorter sentence is more likely under current sentencing guidelines. Around a third of the sentence could also be served on parole rather than in prison.
The second-degree murder charge carries a maximum sentence of 40 years, while the third-degree murder charge maximum is 25 years and the manslaughter charge is up to 10 years.
Since the charges are all for the same crime, sentences will almost certainly be served at the same time rather than consecutively—making the practical maximum sentence 40 years.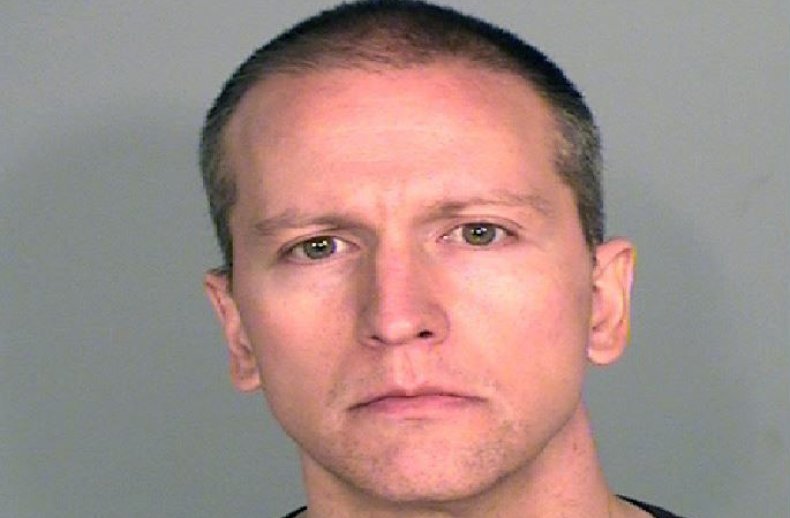 However, due to no past criminal history, Minnesota guidelines suggest sentences of 12 1/2 years for each murder charge, along with 4 years for the manslaughter charge. Judges also have the ability to exercise their discretion in sentencing.
Given the particulars of the case and Chauvin's history of disciplinary issues as a police officer, the prosecution could ask Cahill to hand down a longer sentence than what would otherwise be typical.
Whether or not it is determined that there were any aggravating factors in Chauvin's case could impact the length of the sentence. Chauvin waived his right to allow the jury to determine whether there were aggravating factors on Monday, leaving the decision entirely up to Cahill.
Chauvin was arrested less than a week after Floyd's May 25 death. Viral video that sparked worldwide Black Lives Matter protests showed the ex-officer with his knee on Floyd's neck for more than nine minutes, leading up to and including his death.
Chauvin spent four months in prison before being released in October due to the posting of a $1 million bond, with the condition that he live in either Minnesota or the neighboring states of Wisconsin, North Dakota, South Dakota or Iowa. His exact location was kept secret, and he did not live in the house that he owned at the time of his arrest. Chauvin remained free until Cahill ordered that he be again taken into custody following the guilty verdicts.
Newsweek reached out to Chauvin's defense attorney Eric Nelson for comment.