Where to Buy Silver From Money Metals, SD Bullion, APMEX and Others
Reddit users who fueled last week's GameStop stock buying frenzy have turned their efforts to silver. People can invest in silver by purchasing silver stocks or buying it in physical form from precious metal retailers.
Silver futures rose 12 percent on Monday to more than $30 per ounce, marking an eight-year high. Its value was on track to be the biggest one-day rise since 2008, bringing its total gain since last Wednesday to about 20 percent.
Silver investments and risks involved
Below are three common ways people can invest in silver and other precious metals and all of them involve some risk, as outlined by the U.S. Commodity Futures Trading Commission (CFTC).
Futures contracts: "When you speculate in the futures markets, you have the ability to purchase contracts on margin. This means you can control a large amount of metal at a fraction of its value. Leverage can amplify returns and risk. Small price swings in either direction could mean significant gains, or you could lose significantly more than you initially invested.
Precious metals securities: "These can range from shares in publicly traded mining companies to exchange traded funds (ETFs) that buy physical metal or trade metal futures contracts. Like other securities, metals securities and ETFs are subject to trading commissions, fees, and market risk.
"You can buy bullion or coins from a bank or other dealer. You will pay the current or 'spot' price plus a markup or 'premium.' You'll want to compare premiums from multiple sellers to make sure you're getting the best value.
"For you to make a profit, the spot price needs to increase enough to cover the premium plus any other costs associated with selling the metal. Also, consider the cost of storage over time. If you keep the metal at home, it may not be covered by your homeowners insurance. If you store it with a bank or other facility, you will likely pay fees," the CFTC advises.
The CFTC also warns: "Be cautious of offers to buy bullion or coins and store the metal in secured facilities rather than deliver it to you. If the seller is not registered with the CFTC and the sale involves financing or buying the metal on margin, it could be operating illegally. In most cases, it is against the law for a non-registered entity to sell any commodity 'over the counter' using credit or margin, unless the buyer receives delivery within 28 days of the purchase."
Where to buy silver
Money Metals
Silver coins and other silver items can be purchased via metal retailers such as Money Metals. Following the high demand for silver, the website currently states: "Other than our low-cost Vault Silver storage-only item, we are not taking physical silver orders until later Monday morning, but most gold is available for sale now! To reduce delays, our current order minimum is $1,000 and maximum is $10,000."
Users must register at the website to open an account by clicking on the "create account" icon in the top right section of the homepage. Once an account is set up, users can buy silver by clicking on the "add to cart" icon for every silver item they wish to purchase.
An alert can be set up for items that are currently out of stock by clicking on the "set-in stock alert" icon at the item's homepage for users to be notified when the item is available.
SD Bullion
SD Bullion is another metal retailer where people can purchase silver items. Users will need to open an account first by clicking on the "login" icon at the top right section of the homepage and then clicking on "create new account" on the following page. Once an account has been set up, users can purchase silver by clicking on the "add to cart" icon at the item page.
The website also currently states: "Due to unprecedented demand, we are currently experiencing shipping delays of 10+ business days after payment clears."
APMEX
Demand for silver from metal retailer APMEX also soared. APMEX CEO Ken Lewis noted in a statement: "In the last week, we have seen a dramatic shift in Silver demand from our customers.
"Once markets closed on Friday, we saw demand hit as much as six times a typical business day and more than 12 times a normal weekend day. Combined with the extremely high demand levels, we are also seeing a surge in new customers. On Saturday alone, we added as many new customers as we usually add in a week," Lewis noted.
Silver items can be purchased from the APMEX website after setting up a login by clicking on the "create account" icon at the top right portion of the homepage. Once your account has been set up, you can purchase silver items by clicking "add to cart" at the item page.
The APMEX website currently notes: "Due to the increased volume of orders, we are currently expecting a 1–3 day delay in processing times."
Robinhood
The trading app offers stocks from iShares Silver Trust (listed as SLV on the market)—the largest silver ETF—and other silver stocks such as First Majestic Silver (listed as AG) and Silver Miners ETF (listed as SIL).
To purchase silver stocks using the Robinhood app, users must open an account by clicking on the "sign up" icon in the top right portion of the homepage. Users can also access their account on the Robinhood mobile app, which is available on
Once your account has been set up, users can click on the silver stock of their choice and click the "Buy" icon located at the right of the page to make their purchase.
Webull
Trading app Webull also offers different silver stocks, including SLV, AG and SIL. To start making purchases, users must set up an account by clicking on the "sign up" icon at the Webull website, and entering their email address along with a password of their choice and following the prompts given thereafter.
The Webull app can be downloaded for use on Android or iPhones as well as for desktop use on Windows or Mac computers at the Webull website.
The Webull website states: "You have 100 percent chance of getting 4 free stocks if you open and make an initial deposit of $100 or more into a Webull brokerage account.
The website notes its promotional "stock inventory is composed of stocks with a minimum market capitalization of $2.5 billion from a US-based company and listed on the NYSE or NASDAQ. Stock allocation is completely random and given out via a lottery system. We do not get to decide which stock goes to which client and clients do not have the ability to choose a stock they want."
See the Webull website for full terms and conditions.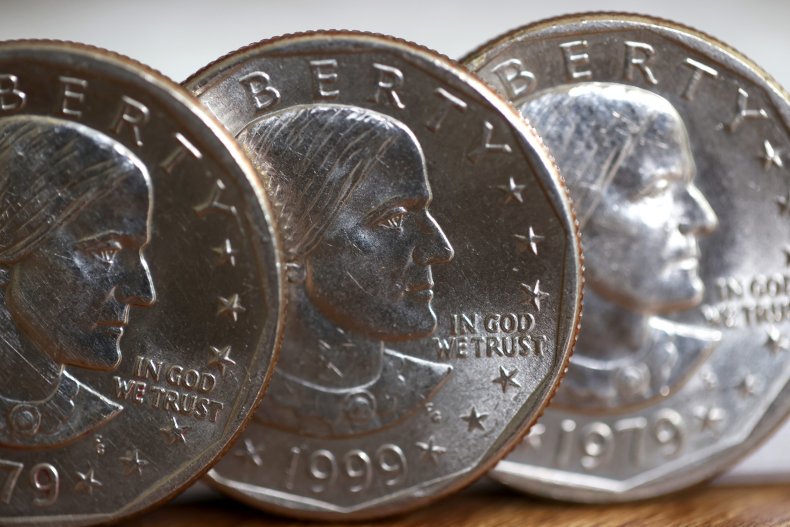 The graphic below, produced by Statista, illustrates the year-to-date stock performance of GameStop.