Where Is Dez Bryant Going? Jason Witten Thinks WR Will Sign for the Packers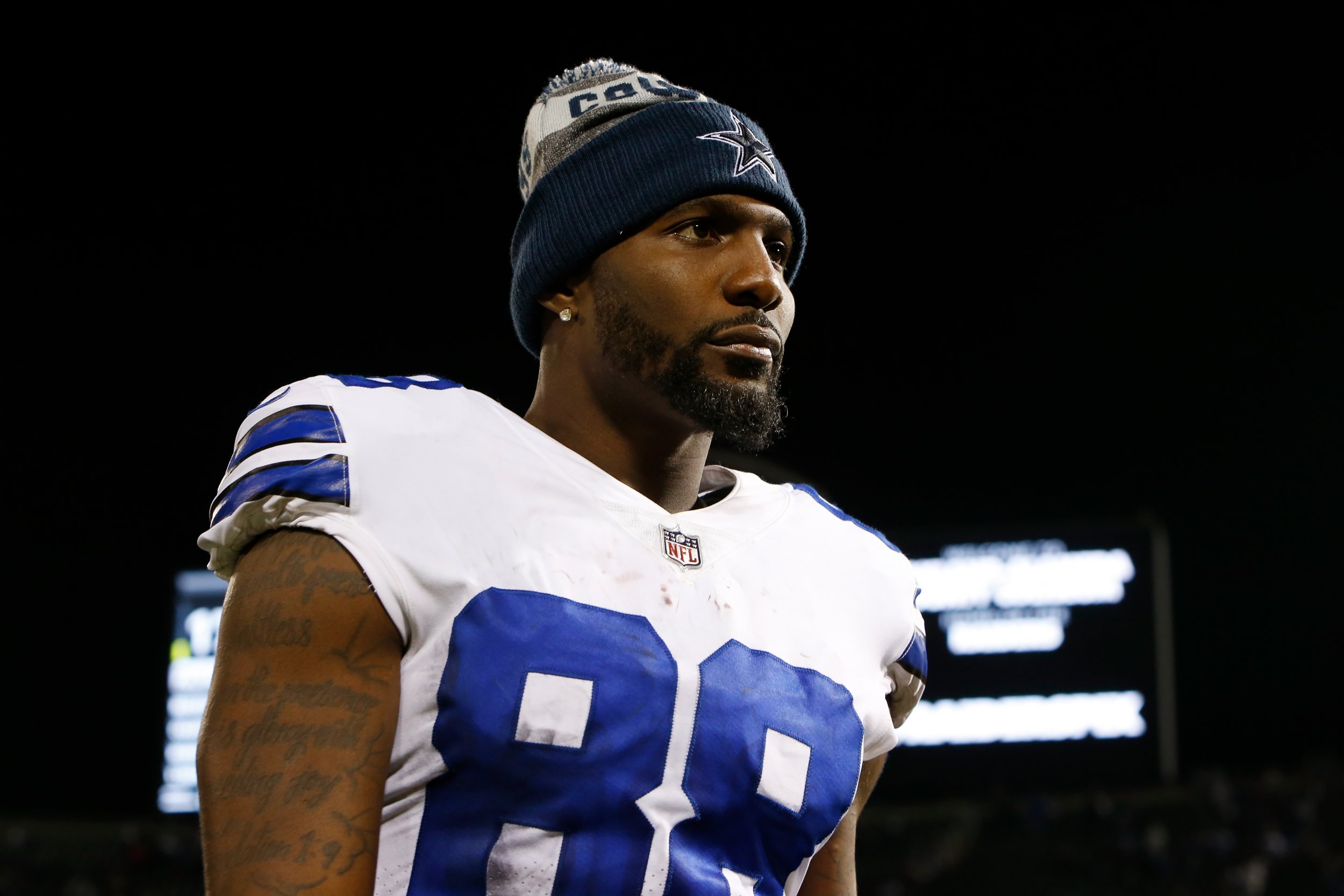 Dez Bryant is still looking for a team despite being released by the Dallas Cowboys over a month ago, and one of his former teammates believes he will join the Green Bay Packers.
The wide receiver's eight-year spell with the Cowboys ended on April 13 and he has been weighing his options since, but Jason Witten, whom Bryant played alongside for his whole career, believes he will remain in the National Football Conference.
"I think Dez is certainly going to have some great opportunities," Witten said on The Adam Schefter Podcast. "He's motivated and I think he's going to end up going to the Green Bay Packers."
The Packers could be an attractive proposition for Bryant, who upon being released by Dallas stated he wanted to remain in the NFC East. While that particular plan never got off the ground as the Redskins, Giants and Eagles had no interest in him, signing with the Packers would at least allow the Texas native to remain in the same conference.
Picking up Bryant would also make sense for Green Bay, as the franchise lacks an established player in the role after they lost Jordy Nelson to the Oakland Raiders. The Packers drafted three wide receivers in last month's NFL draft but signing Bryant would add some much-needed experience to their offense.
Witten, who retired earlier this month to join Monday Night Football's team as analyst from next season, suggested Packers' quarterback Aaron Rodgers could be the biggest beneficiary of Bryant moving to Green Bay.
"Rodgers, he throws that back-shoulder throw so well and Dez has great chemistry with a good quarterback that can put the ball wherever he wants," he explained. "Because I still believe Dez can high-point the football as good as any other wide receiver in the NFL."
Bryant was the Cowboys' leader in touchdown catches and recorded at least 1,200 yards and 12 touchdowns between 2012 and 2014, but the foot and knee injuries he suffered in 2015 and 2016 appear to have taken their toll.
The Oklahoma State product hasn't had more than 1,000 yards receiving since 2014 and recorded just 69 catches, 838 yards and six touchdowns last year, despite playing all of the Cowboys' 16 games.
At the same time, the 29-year-old has not been short of offers and last month NFL Network's Ian Rapoport reported he had turned down a multi-year offer from the Baltimore Ravens, as he would have liked to sign a one-year deal instead.
The Ravens have since signed Willie Snead from New Orleans but Bryant insisted he had no regrets about his decision and blasted the media for portraying him in the wrong light.