Where is Same-Sex Marriage Legal?
On June 12, 2019, Ecuador became the fifth country in Latin America and the 30th in the world to recognize same-sex marriage.
It was a watershed moment in the highly religious country after a lengthy legal battle between the government and two same-sex couples who petitioned for the right to marry. In a 5-4 ruling, Ecuador's highest court recognized that right and ordered the National Assembly to pass marriage-equality legislation.
After the ruling, Efraín Soria, one of the plaintiffs, told the Associated Press he was going to start planning his wedding immediately. Soria and his partner have been in a civil union since 2012. (Established in 2009, civil unions grant most of the same rights as marriage, except for joint adoption.)
The ruling in Ecuador follows similar developments in Taiwan and Austria, which both recognized marriage equality earlier this year.
A December 2017 ruling from Austria's constitutional court struck down the country's same-sex marriage ban and meant gay couples could marry starting January 1, 2019. Previously, same-sex couples could only enter into a registered partnership, which granted fewer rights than marriage.
Nicole Kopaunik and Daniela Paier were the first couple to wed—in a ceremony in the southern town of Velden, shortly after midnight on New Year's Eve.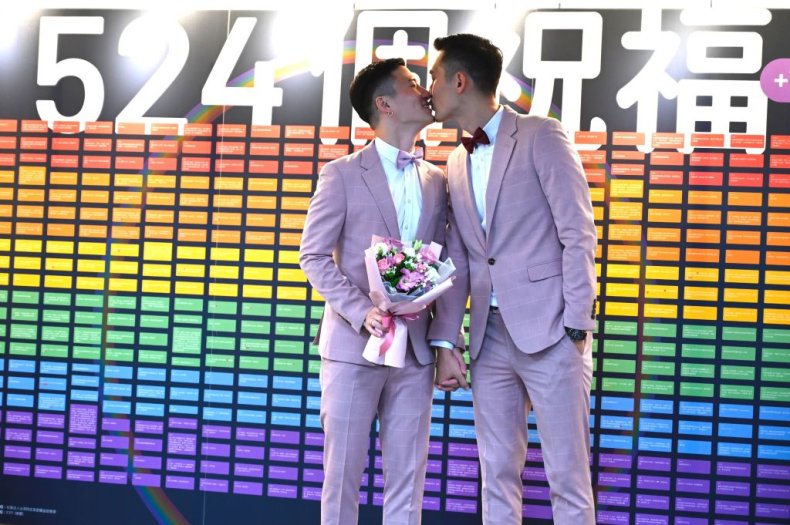 In May, Taiwan passed legislation legalizing same-sex marriage, the first country in Asia to do so. The bill came nearly two years after Taiwan's highest court ruled that existing law, which defined marriage as a union between a man and a woman, was unconstitutional. Outright Action International director Jessica Stern commended the Legislative Yuan for supporting LGBT rights.
"The Parliament made a decision recognizing that love is love, regardless of gender, and that everyone who wishes to formalize their relationship and benefit from the corresponding protections of the state can do so, regardless of whether their partner is of the same or different gender."
These three countries are just the latest to recognize the freedom to marry: Over the past two decades 30 countries, most in Europe and the Americas, have either passed legislation or abided by court rulings legalizing same-sex marriage.
The Netherlands became the first, in 2001, followed by Belgium in 2003 and Spain and Canada in 2005. Argentina becoming the first Latin American country to recognize marriage equality, in 2010.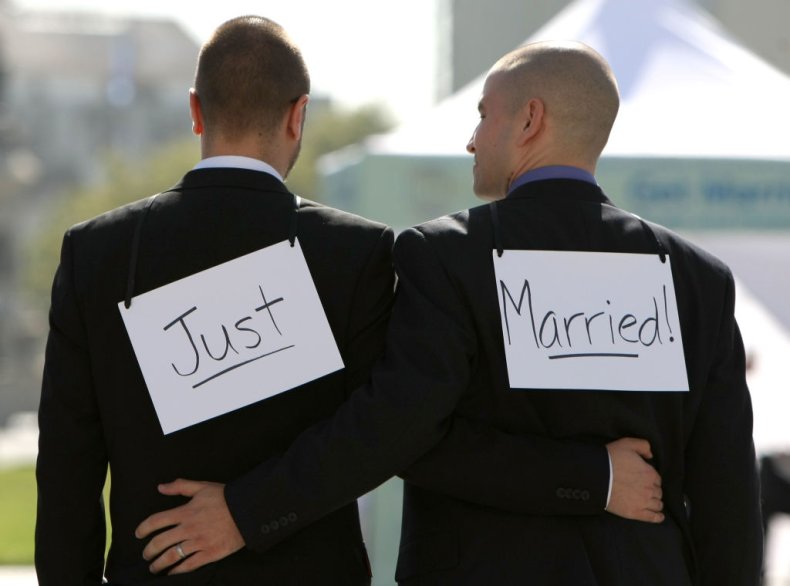 In 2015 the U.S. Supreme Court ruled that bans on same-sex marriage were unconstitutional under the 14 Amendment, allowing for the recognition of marriage equality in all 50 states.
President Barack Obama praising the decision as a "victory for America."
"This decision affirms what millions of Americans already believe in their hearts. When all Americans are treated as equal, we are all more free."
According to research conducted by McGill University, anti-LGBT biases have dropped significantly from 2004 (when Massachusetts became the first state of legalize same-sex marriage) to the Obergefell ruling in 2015. While overall homophobia was already decreasing, after states legalized same-sex marriage bias in those states decreased at double the speed. Federal legalization decreased anti-gay bias even more.
"Representative governments can contribute to and/or intensify change in the attitude of citizens by passing legislation," said co-author Eric Hehman. "We have some evidence that the laws caused this changed in bias, but it is possible the effect goes in both directions."
Bermuda is the only country to actually repeal marriage-equality legislation: The Bermuda Supreme Court originally legalized same-sex marriage in May 2017 but, just nine months later, the country's parliament passed a bill replacing same-sex marriage with domestic partnerships.
A legal appeal was filed almost immediately. On June 6, 2018, the court ruled against the new law, arguing that "maintaining or restoring a definition of marriage that disadvantaged those who believe in same-sex marriage discriminated against them." The government is in the process of appealing the high court's decision.
Earlier this year, the Cayman Islands legalized same-sex marriage after a lengthy court battle. The court's chief justice ruled in March that preventing gay couples from getting married was a violation of the constitution and ordered changes to the part of the law that restricted same-sex marriage.
In late March a judge in the Cayman Islands declared prohibitions on same-sex marriage unconstitutional. The ruling does more than bring equality to the island—it could set a precedent for other British overseas territories that currently don't allow same-sex marriage, including Anguilla, the British Virgin Islands, Montserrat and Turks and Caicos.
Of course, marriage equality is still prohibited in much of the world—in fact there are more than 70 countries that criminalize homosexuality outright. No country in Central or Eastern Europe allows same-sex couples to marry.
Even in Western Europe, Italy, Switzerland and Greece continue to prohibit full marriage equality. And among the 54 nations that make up Africa, only one—South Africa—recognizes gay couples' right to legally wed.
Below are the countries that have legalized same-sex marriage, as of June 2019.
Netherlands: 2001
Belgium: 2003
Canada: 2005
Spain: 2005
South Africa: 2006
Norway: 2008
Sweden: 2009
Iceland: 2010
Portugal: 2010
Argentina: 2010
Denmark: 2012
Uruguay: 2013
New Zealand: 2013
France: 2013
Brazil: 2013
England and Wales: 2014
Scotland: 2014
Luxembourg: 2015
Finland: 2017
Ireland: 2015
Greenland: 2015
United States: 2015
Colombia: 2016
Germany: 2017
Malta: 2017
Australia: 2017
Bermuda: 2017 (reinstated in 2018)
Austria: 2019
Taiwan: 2019
Ecuador: 2019