Where is Kylie Jenner? Fans Wait For 'Pregnant' Star to Debut Baby Bump in Christmas Card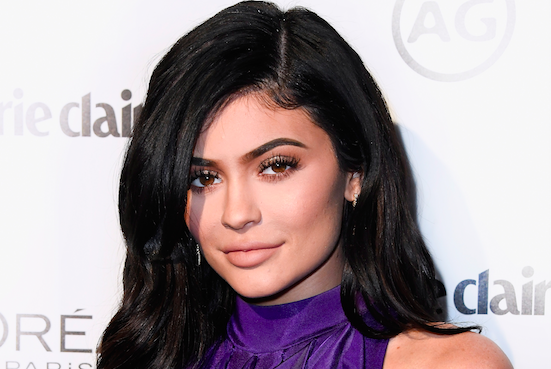 Where is Kylie Jenner? It was what thousands of Keeping Up With the Kardashians fans wanted to know after she was absent from the Kardashian Christmas cards. Typically, the family releases an annual card, but for 2017 they posted a picture for each day of December. Jenner was missing from every update, fueling rumors she was pregnant with baby No. 1.
"Kylie Jenner pregnant" and "Kylie Jenner Christmas card" were popular topics on Twitter Monday. The general theory was Jenner was hiding a baby bump. Most assumed she would confirm the rumors on Monday, but were generally disappointed when Jenner wasn't included.
Despite the months of speculation, Jenner didn't confirm or deny the rumors. More, she hasn't posted to Twitter since December 19 when she touted her famous lip kits.
On Wednesday, sister Khloé Kardashian verified she was pregnant.
"My greatest dream realized! We are having a baby! I had been waiting and wondering but God had a plan all along," Kardashian wrote in her announcement. "He knew what He was doing. I simply had to trust in Him and be patient."
She thanked her boyfriend, Cleveland Cavaliers player Tristan Thompson, for helping her create a life. "Tristan, thank you for loving me the way that you do! Thank you for treating me like a Queen! Thank you for making me feel beautiful at all stages! Tristan, most of all, Thank you for making me a MOMMY!" she said. "You have made this experience even more magical than I could have envisioned! I will never forget how wonderful you've been to me during this time! Thank you for making me so happy my love!"
If Jenner were pregnant, she would be the third sister expecting a baby this year: Kim Kardashian West is having a baby with husband Kanye West.
Kim previously dished about the pregnancy, revealing her pregnancies with 4-year-old North and 2-year-old Saint were "bad." The surrogate's identity was kept confidential.
The surrogate was a fan of the famous family. "She was, you know, someone that had watched the show, not like a superfan or anything, that it would have been uncomfortable, but she had seen my struggle and seen how open I was about it," Kim said on The Real last week . "So she was really proud to do it and really excited."
The two have a good relationship. "I love her," Kim explained. "She's so nice. She is the perfect person to do this for my family. She's great. She's been amazing."
The baby will likely be born in January. "Kim is happy to have a special Christmas with North and Saint before the baby arrives," an insider told E! Online Friday. "This will be their last as a family of four, so they want to enjoy that. Kim and Kanye are focusing on them and their holiday traditions," the source continued. "They are excited about Christmas and all of the toys under the tree."
The following day, Jenner didn't respond to her disappointed fans. In fact, she didn't post anything to social media after not appearing in any of the 2017 Kardashian Christmas card pictures. Khloé, however, revealed she was nearly six months pregnant.
In regard to the size of her burgeoning baby bump, Kardashian explained her stomach was different in size depending on the time of day. "In the mornings my tummy seems smaller and later in the evening it pops out more," she tweeted on Tuesday.