Maid has become a mainstay in the Netflix Top Ten list since it arrived on the streaming service early in October 2021.
Margaret Qualley (Once Upon a Time... In Hollywood) stars as Alex in the series, which follows the struggles of a single mother working as a cleaner for the super rich. The story is based on the real life memoir, Maid: Hard Work, Low Pay and a Mother's Will to Survive by Stephanie Land.
The filming locations and in particular, the wealthy haven of Fisher Island, have caught the eye of viewers, leading them to question whether or not the location is real.
Where Is Maid Filmed?
Although we see Alex travel to different places within Maid, filming for the series primarily only took place in one location.
Much of what we see in Maid was filmed in Victoria, British Columbia, Canada.
Maid was filmed over a seven-month period, with principle photography beginning at the end of September 2020. Filming finally wrapped in early April, 2021.
After the lengthy shoot, the production team made sure to leave a positive mark on the local community who hosted them. According to the production notes for the Netflix show, once filming had finished, the wardrobe and set decorations were donated to multiple organizations across Victoria.
Reflecting Maid's subject matter, some of the charities chosen were Victoria Women's Transition House (VWTH), Women in Need Society, The Y's Young Moms Program and the Salvation Army, among others.
Is Fisher Island a Real Place?
Fisher Island exists just off the coast of Miami, Florida, though it appears that no filming for Maid actually took place in the real life location.
As it appears in the show, Fisher Island is home to a number of luxury homes. According to Bloomberg, Fisher Island has by far and away the highest per capita income in the entire United States. In 2015, the average income of homes with the zip code 33109 was $2.5 million. More than half of the tax returns on the island had a tax return of over $200,000 dollars.
Fisher Island is generally compact, with all of the residents squeezing into the 216-acre island. There's over 50 nationalities amongst the residents, with professions ranging from athletes to supermodels and executives to lawyers. Its inhabitants include NBA star Matt Barnes, NHL star Ilya Kovalchuk and politician Harold Ford Sr.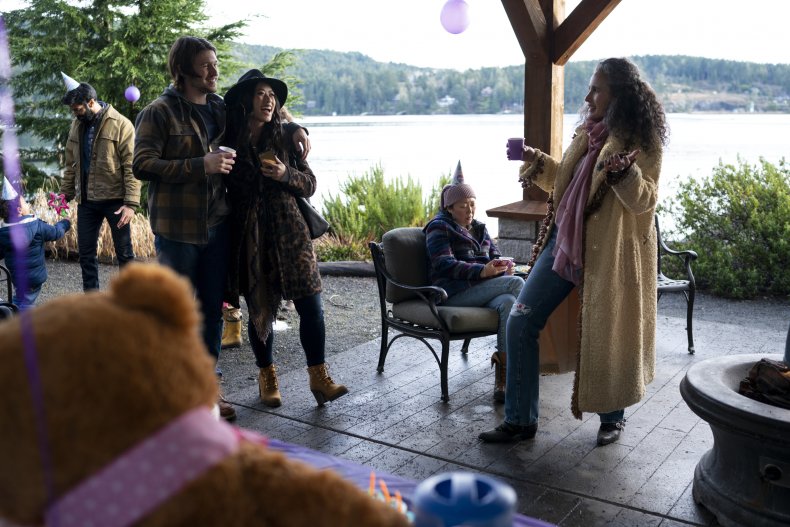 The Team Behind Maid
Margaret Qualley stars as Alex, who is based on Stephanie Land. Qualley's real life mother, Andie MacDowell, plays her on-screen mother Paula, while Nick Robinson and Billy Burke also appear in the show.
Molly Smith Metzler is credited as the creator, writer and producer, while the executive production team includes Margot Robbie, John Wells and Tom Ackerley.
All 10 episodes of Maid are available to watch on Netflix now.