What Happened to 'The Thing About Pam's' Pamela Hupp and Where Is She Now?
The Thing About Pam is NBC's newest true crime drama which examines the 2011 murder of Betsy Faria.
Starring Renée Zellweger as Pamela 'Pam' Hupp, the show explores Pam's ties to the case as the last person to see Betsy alive and as the star witness in the trial against Betsy's husband Russ Faria.
And while The Thing About Pam is based on this true story, the question remains: what happened to Pam and where is she now?
Where is Pam Hupp Now?
Russ was charged with his wife Betsy's murder in 2012. He was found guilty by a jury in November 2013, in a trial which saw Pam provide testimony that was key to the final result, despite Russ having an alibi and police finding no blood on him.
This wrongful conviction was overturned in November 2015 and Russ was found not guilty by a judge, and he was released from prison.
Pamela Hupp Shots and Kills 'Home Invader' in 2016
On August 16, 2016, Pam shot and killed a man she accused of being a home invader. She had called 911 to say that this man, Louis Gumpenberger, was breaking into her home and that she needed help before she shot him, per NBC News.
In Dateline's report on the case it was revealed Pam claimed Gumpenberger had forced his way into her car and had demanded "Russ' money," a reference to the $150,000 pay-out Pam received as the beneficiary of Betsy's life insurance.
Betsy had changed the beneficiary of her life insurance from her husband to Pam days before her death, and while Pam had claimed she was putting it in a trust for her friend's daughters, she did not do so.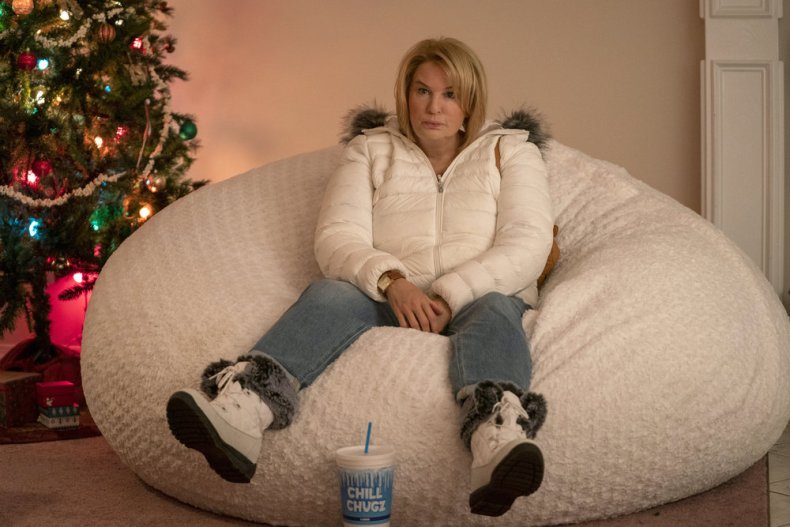 Pam told police that Gumpenberger had forced his way into her car while she was sitting in it in her driveway. She claimed he had brandished a knife and told her they would go to the bank in order to get the cash.
She went on to tell police that she had knocked the knife out of his hand and ran into her house, where Gumpenberger had followed her and she had shot him.
The police investigation saw them find a note in Gumpenberger's pocket which said that he should kill Pam and "make it look like Betsy," and they also found nine $100 bills in his pocket.
Police found a $100 bill in Pam's bedside table and its serial number was the next in sequence to the nine notes found on Gumpenberger's person, something that was impossible to be a coincidence.
Pam Is Accused of Pretending to be A Dateline Producer
Six days before Gumpenberger's death, Pam had impersonated a Dateline producer and had offered $1,000 to a woman named Carol Alford for her to reenact a 911 phone call for the show. The woman refused to do the reenactment and contacted police at the time.
Carol was called in by police after Gumpenberger's death, and she identified Pam as the woman who had approached her. The security cameras at her home also caught Pam's car on camera.
Police also learned that Gumpenberger had suffered a brain injury during a motorbike accident years before his death, which left him mentally disabled and physically incapable of what Pam had accused him of. His mother had also reported him missing.
During their investigation, police used data from Pam's phone to learn the locations Pam had been to in the days leading to Gumpenberger's death. On the day itself she visited his apartment complex, revealing how the two first came into contact.
Police investigated all CCTV footage they could find from the area around the time Pam's phone was located near Gumpenberger's home, and one camera placed between his house and hers showed them in Pam's car.
Pamela Hupp is Found Guilty of Murder in 2019
Pam was charged with killing Gumpenberger a week after his death, and while she was in custody she attempted to kill herself, which failed.
On July 19, 2019 Pam entered an Alford plea in the Gumpenberger murder trial, which allowed her to avoid the death penalty.
The Alford plea allowed her to admit that police had enough evidence against her to find her guilty of the crime, but she didn't admit guilt to the act itself. She was sentenced to life in prison, and she is now serving her time in the Chillicothe Correctional Center in Missouri.
Pam Is Charged with Betsy Faria's Murder in 2021
On July 12, 2021, Pam was charged with first-degree murder of Betsy Faria after the case was re-opened. The trial is currently ongoing. Pamp has repeatedly denied that she had any involvement in Betsy's death, and has pled not guilty.
In a press conference, Lincoln County Prosecutor Mike Wood stated he would be seeking the death penalty, saying: "I do not take lightly the decision to pursue the death penalty, but this case stands alone in its heinousness and depravity, such that it shocks the conscience."
The Thing About Pam airs Tuesdays on NBC at 10 p.m. EST.