'Where Are the Terrorists?' Apple's Siri Offers Directions to Police Stations, Say iPhone Users
Apple is under fire after social media users shared videos of the tech firm's virtual assistant, Siri, appearing to direct people to police stations when asked "where are the terrorists?"
Several clips appeared on Twitter showing iPhone users asking Siri the question.
The virtual assistant appeared to offer the address of local police departments in response.
Apple users reported similar experiences in multiple U.S. states as well as in Australia.
However when Newsweek asked Siri the same question using a U.K. iPhone, it replied: "I don't know how to respond to that."
Twitter users attempted to flag the problem to Apple on the social media site, asking the tech firm why it was happening.
An Apple spokesperson told Newsweek: "Siri directs users to the police when they make requests that indicate emergency situations.
"In this case, Siri misinterpreted the query as users wanting to report terrorist activity to police. The issue has been fixed, and we apologize for the error."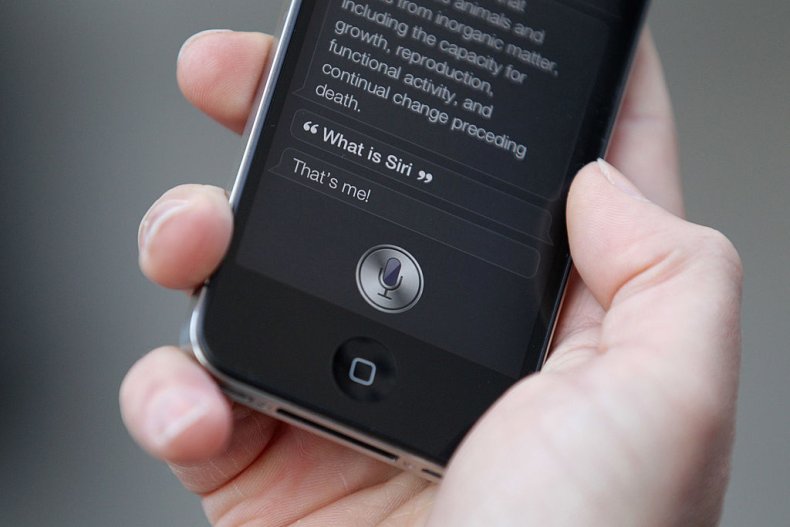 In January, the Siri function suffered similar problems when it briefly told iPhone users that Israel's Reuvin Rivlin "is the President of the Zionist occupation state."
Rivlin currently serves as the 10th president of Israel. He came to office in 2014, and previously served as the speaker of the Israeli parliament, the Knesset.
The latest apparent glitch comes amid a debate over the tactics used by police in the U.S. after the death of George Floyd in police custody.
Several US cities have witnessed ongoing protests against alleged police brutality with nightly demonstrations staged in Portland for more than 100 days since the death of Floyd in May.
Campaign group Amnesty International has accused U.S. police of committing "human rights violations at a shockingly frequent rate, particularly against racial and ethnic minorities, and especially black people."
Joe Biden, the Democratic presidential candidates, has joined local mayors and governors in calling for police reform.
He has argued that federal aid for local police departments should be contingent on whether they meet "certain basic standards of decency and honorableness. And, in fact, are able to demonstrate they can protect the community and everybody in the community."
Donald Trump, meanwhile, has sought to position himself as the defender of police forces across the country against attacks from his Democratic rivals.
The president has vowed to be "pro-cop all the way" and has placed law and order front and center of his campaign.
"Our country is suffering from a far-left radical movement ... that is trying to defame, demoralize, defund, dismantle and dissolve our great police departments," Trump said during a speech in August.
"You fight back, you lose your pension, you lose your life, they throw you in jail," he added, complaining that officers were not able to and defend themselves.
Update 9/24/20, 4:50 a.m. ET: This article was updated to include a response from Apple.