Where to Watch: Trump Campaign's Cambridge Analytica Faces Undercover Exposé
Early Monday a whistleblower told NBC News that political data company Cambridge Analytica met with Donald Trump's soon-to-be campaign manager Corey Lewandowski in 2015—even before the real estate mogul announced he would run for president.
On the weekend, media outlets had published whistleblower Christopher Wylie's allegations that the firm contravened Facebook's rules and used a large dataset of 50 million of the social media platform's user profiles to improperly target political ads. Wylie is a former employee of the London-based firm.
An undercover expose by British broadcaster Channel 4 set to air Monday evening promises to reveal the firm's practices with secretly filmed meetings with its staff, including CEO Alexander Nix.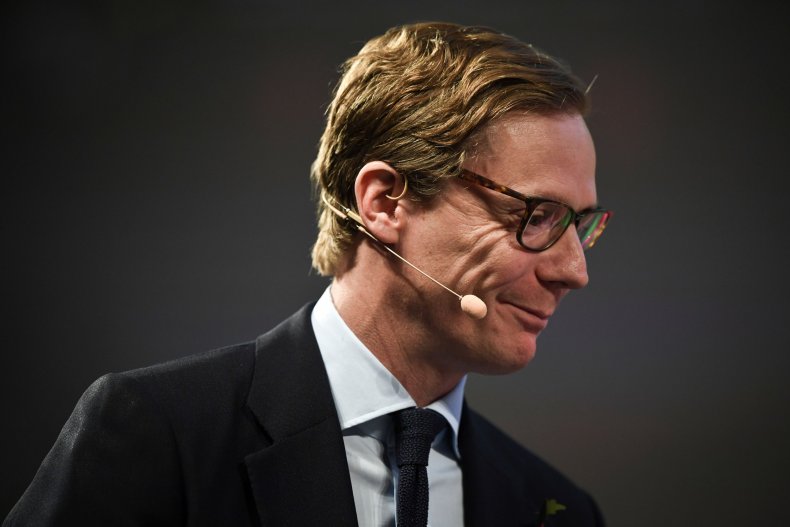 The broadcaster is poised to go ahead with the exposé after reports Cambridge Analytica was moving to block it from airing. "We won't be live streaming it, but it will be available on our Channel 4 News YouTube account," a spokeswoman for the network told Newsweek, indicating Americans who want to watch the show can find it online from 3pm EST.
Cambridge Analytica did not return Newsweek 's request for comment on whether it was working to issue an injunction against the broadcast.
Read more: Trump campaign "psyops" firm Cambridge Analytica harvested data on 50 million Facebook users and has ties to Russian oil giant
Wylie says he was personally involved in creating a "psychological warfare mindfuck tool" at Cambridge Analytica in 2014 at the direction of Breitbart chief executive Steve Bannon and billionaire Robert Mercer, who owns Cambridge Analytica. Mercer was Bannon's patron at the time and contributed heavily to Trump's run for president. Bannon later became the Trump campaign's chief executive in August 2016, and then President Donald Trump's chief strategist in the White House.
The firm denies that it used Facebook data during the Trump campaign. Last Friday Facebook suspended Cambridge Analytica from its platform. It accuses the firm of improperly getting the data from an academic who collected it through an application authorized by the social media giant.
On Sunday CBS News published a report claiming Cambridge Analytica's data was phased out of use in the Trump campaign by about September after Bannon began heading campaign operations.
In October 2016, however, The Washington Post reported that Cambridge Analytica was being paid millions of dollars by the Trump campaign to build a psychological tool to identify voters that could be persuaded to vote for Trump. At the time Nix said his company had collected "up to 5,000 data points on over 220 million Americans." It was reported that "likes" were used to build voter profiles.
Investigations of Russian interference in the U.S. election in Congress and by special counsel Robert Mueller allege the Kremlin also used Facebook to target political ads and misinformation at specific American voters.
Journalists at Channel 4 went undercover as potential clients and met with senior staff at the company, including Nix, in a series of meeting over the course of several months. The title of the series is Data, Democracy & Dirty Tricks.