Where Will Le'Veon Bell Go Next? Six Teams That Could Trade for Steelers RB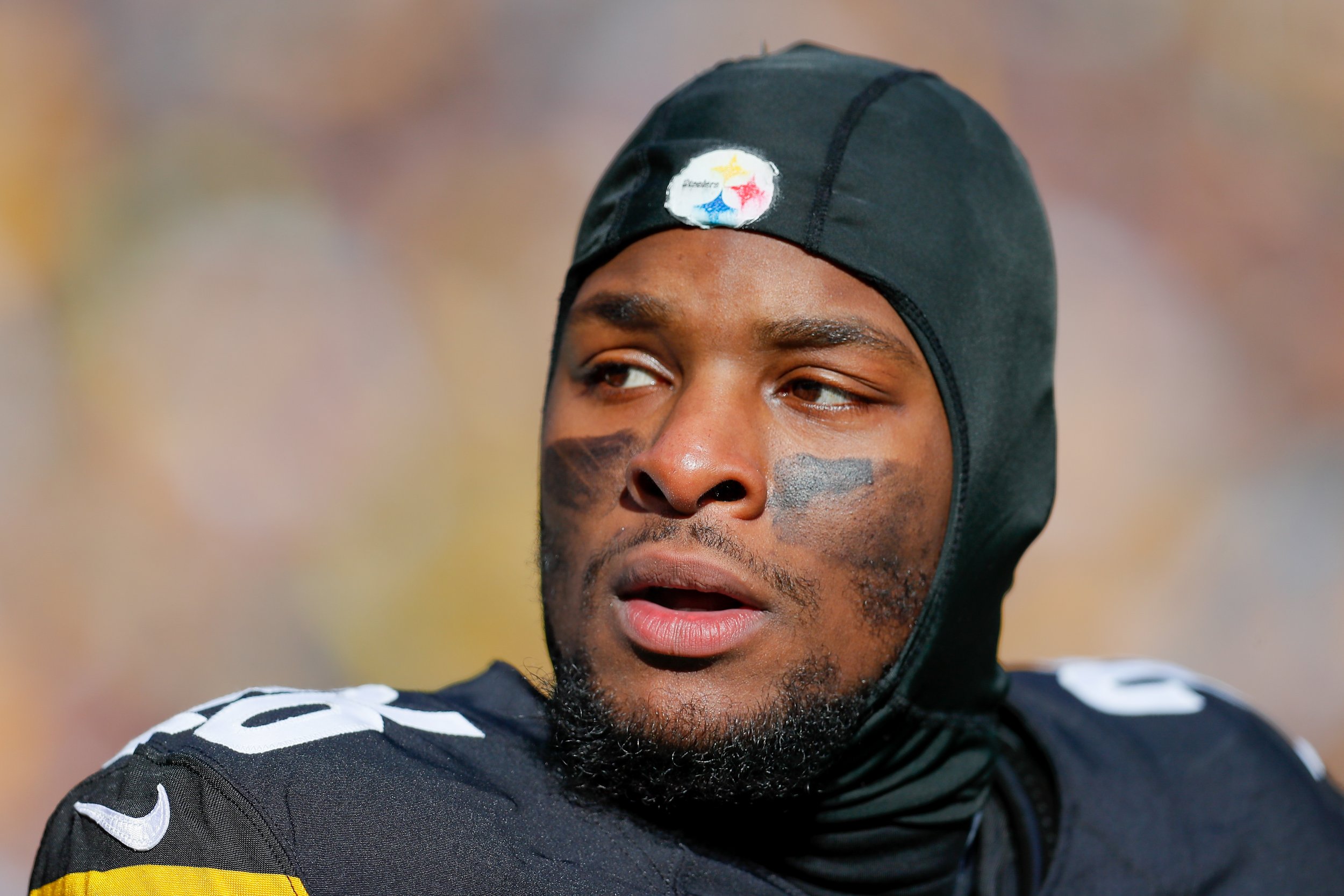 The prospect of seeing Le'Veon Bell playing for the Pittsburgh Steelers again appears increasingly slim after the franchise revealed it would listen to offers for the running back.
The impasse between Bell and the Steelers has been one of themes of the offseason and rumbled on into Week 3, with the running back still AWOL.
The Steelers and Bell failed to agree a long-term deal ahead of the July 16 deadline for franchise-tagged players and he has repeatedly indicated he wants to secure a lucrative long-term deal, particularly after Todd Gurley agreed a four-year extension worth $57 million with the Los Angeles Rams in July.
The highest per-year average for a running back, Gurley's deal also includes a $20 million signing bonus and $45 million guaranteed. A week before Gurley signed his extension, NFL Network's Ian Rapoport suggested the Steelers' offer to Bell was in the region of $70 million over five years, with over $30 million over a two-year deal.
Crucially, however, only his signing bonus of over $10 million was guaranteed.
Up until now, Pittsburgh had remained adamant it would not trade him nor rescind his $14.5 million franchise tag but ESPN reported the mood in has since changed and the Steelers will listen to offers for the three-time Pro-Bowler.
Speaking on NFL Live earlier this month, Bell's agent Adisa Bakari made clear his client was willing to sit out a chunk of the season to prevent being overused and maximize his chances of being fully healthy in free agency.
However, the former Michigan State student forfeits $852,941 per week—or one-seventeenth of the total tag number—each week he fails to show up and NFL players are notoriously sensible about being hit in their wallets.
So, which teams could be in the market for the 26-year-old?
Miami Dolphins
The Dolphins have won their first three games of the season but their rushing offense has been relatively mediocre. Miami ranks 15th in terms of rushing yards gained this season and Bell would provide an upgrade on Jarvis Landry, who left South Beach for Cleveland in the offseason.
Besides, Bell would have plenty of chances to go jet-skiing in Florida.
Indianapolis Colts
The Colts are $50 million under the league's spending limit for this year and are trying to change their culture under new GM Chris Ballard. Andrew Luck has so far relied heavily on short passes—only one quarterback averages less than Colt's 5.5 yards per pass this season—and the Colts could do with bolstering their offensive options, given they rank fourth-last in rushing yards gained per game.
Bell would definitely be a step in that direction.
New York Jets
Another team basking in the glory of salary cap freedom, the Jets are projected to have approximately $100 million in free cap room next year. While Sam Darnold is very much the man of the future in New York, signing Bell would add another threat to the Jets offense and take considerable pressure off the young quarterback's shoulders.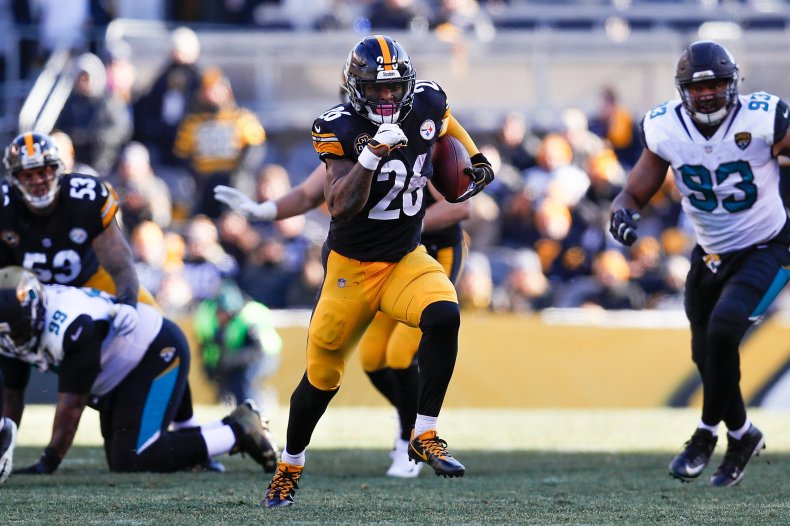 Green Bay Packers
The Packers' reliance on Aaron Rodgers is both fascinating and disturbing at the same time. Green Bay fell to a first defeat of the season on Sunday and continued to rely on Rodgers, who has been playing on one leg since Week 1.
Bell would provide the Packers with another much-needed offensive threat and relieve Rodgers—and his knee—of some pressure.
Tampa Bay Buccaneers
The Bucs' offense has thrived in the first two weeks as Matthew Fitzpatrick has started the season like a house on fire, throwing for over 400 yards in both games.
However, Tampa's rushing offense has been almost non-existent, gaining just 77.5 yards in two games for an average of 2.5 yards per attempt.
Bell would immediately address the issue and if Fitzpatrick can keep up his production, the Bucs could be a real dark horse this season.
Oakland Raiders
The Raiders' decision to get rid of Khalil Mack and Marquette King has backfired spectacularly and they stand at 0-3 after three weeks. Adding Bell would add a potent weapon to the Raiders' arsenal and the prospect of pairing him with Marshawn Lynch is tantalizing.
Additionally, the upcoming move to Las Vegas could make the Raiders an appealing prospect for Bell, who has aspirations to become a rap star.