Which Countries Recognize Palestine? Colombia Becomes 137th U.N. Member to Do So
Colombia became the last country in South America and the 137th member of the United Nations to recognize Palestine as a sovereign state this week, with outgoing President Juan Manuel Santos making the decision just before leaving office.
According to a letter from Santos circulated by the country's foreign ministry, the former president decided to recognize Palestine as a "free, independent and sovereign state," The Independent reported.
"Just as the Palestinian people have a right to constitute an independent state, Israel has a right to live in peace alongside its neighbors," the letter also added.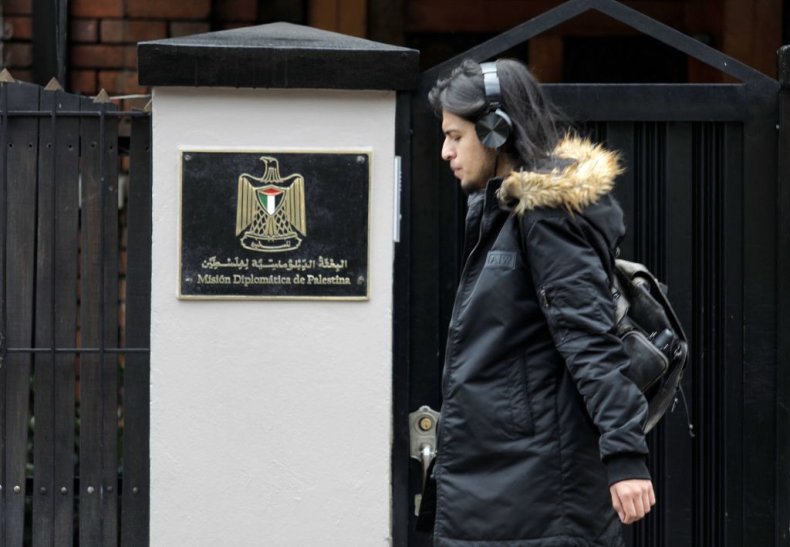 Iván Duque took over as Colombia's president on Tuesday, when he was informed of his predecessor's decision. His new government has acknowledged that the move is legal, but has said it will study the implications.
"Given possible omissions that could come to light about the way in which this decision was taken by the outgoing president, the government will cautiously examine its implications and will act according to international law," Colombia's Foreign Minister Carlos Holmes said, according to The Jerusalem Post.
Israel's embassy in Bogota responded to the news, asking for the action to be withdrawn.
"We ask the Colombian government to reverse the decision made by the previous administration in its last days, which contravenes the close relations, extensive cooperation in vital areas and interests of both countries," the embassy said, Reuters reported.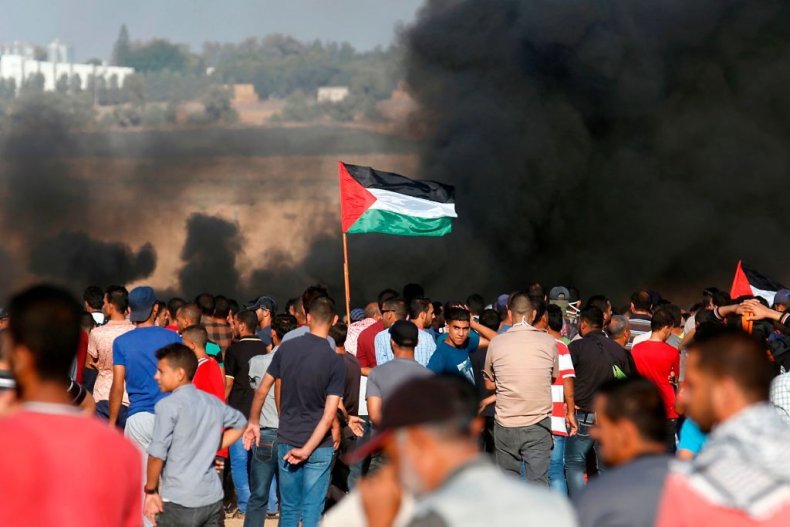 The majority of U.N. members have already recognized Palestine as a sovereign state, with just 56 out of 193 nations still refraining to do so. Most notably, the U.S. and the United Kingdom, which were instrumental in the creation of modern-day Israel, have traditionally stood in opposition to such actions.
The U.S. was the first country in the world to officially recognize Israel back in 1948. Last year, President Donald Trump also officially declared Jerusalem as the capital of Israel, making the U.S. the first nation to do so. Palestinians also claim Jerusalem as their capital, and the decision spurred widespread protests and anti-U.S. demonstrations.
Palestinians seek to create an official state in the West Bank and Gaza, areas that Israel currently controls while allowing the Palestinian Authority government some degree of autonomy. However, the area's borders, water supply and other resources are controlled by the Israeli government.
Activists often refer to the situation as "apartheid," arguing that Palestinians' human rights are disregarded. Violence between Israeli forces and Palestinians is a constant reality, with both sides claiming they are defending themselves against aggression from the other side.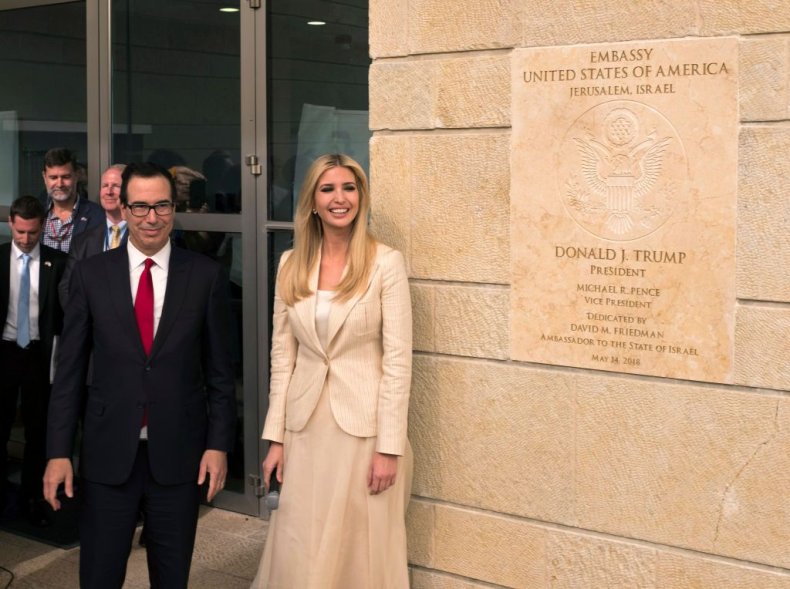 Here's a look at the countries which have recognized Palestine by region.
Americas
Antigua and Barbuda, Argentina, Belize, Bolivia, Brazil, Chile, Costa Rica, Cuba, Dominica, Dominican Republic, Ecuador, El Salvador, Guatemala, Guyana, Haití, Honduras, Nicaragua, Paraguay, Peru, Saint Lucia, Saint Vincent and the Grenadines, Suriname, Uruguay and Venezuela.
Europe
Albania, Belarus, Bosnia and Herzegovina, Bulgaria, Cyprus, Czech Republic, Grenada, Holy See, Hungary, Iceland, Malta, Montenegro, Poland, Romania, Serbia, Slovakia, Sweden and Ukraine.
Middle East and Eurasia
Afghanistan, Azerbaijan, Bahrain, Georgia, Iran, Iraq, Jordan, Kazakhstan, Kuwait, Kyrgyzstan, Lebanon, Oman, Qatar, Russia, Saudi Arabia, Syria, Tajikistan, Tunisia, Turkey, Turkmenistan, United Arab Emirates, Uzbekistan and Yemen.
Asia and Oceania
Bangladesh, Bhutan, Brunei, Cambodia, China, East Timor, India, Indonesia, Laos, Malaysia, Maldives, Mongolia, Mauritius, Nepal, North Korea, Pakistan, Papua New Guinea, Philippines, Sri Lanka, Thailand, Vanuatu and Vietnam.
Africa
Algeria, Angola, Benin, Botswana, Burkina Faso, Burundi, Cape Verde, Central African Republic, Chad, Comoros, Cote d'Ivoire, Democratic Republic of the Congo, Djibouti, Egypt, Equatorial Guinea, Ethiopia, Gabon, Gambia, Ghana, Guinea, Guinea-Bissau, Kenya, Lesotho, Liberia, Libya, Madagascar, Malawi, Mali, Mauritania, Mozambique, Morocco, Namibia, Niger, Nigeria, Republic of Congo, Rawanda, Sao Tome and Principe, Senegal, Seychelles, Sierra Leon, Somalia, South Africa, South Sudan, Sudan, Swaziland, Tanzania, Togo, Uganda, Zambia and Zimbabwe.