White Americans Average 6 More Years Than Black Americans, as COVID Widens Life Expectancy Gap
The coronavirus pandemic has widened the racial gap in U.S. life expectancy, with white Americans now expected to live an average of six years longer than Black Americans, according to preliminary data from the Centers for Disease Control and Prevention (CDC).
The data, released by the CDC's National Center for Health Statistics (NCHS) on Thursday, found that the pandemic has driven overall U.S. life expectancy to its lowest levels since 2006.
The disparity between non-Hispanic white and non-Hispanic Black Americans rose by an average of two years from 2019 to 2020. For Black Americans, the life expectancy is now roughly 72 years, while white Americans are expected to live an average of 78 years.
In total, the overall U.S. life expectancy was about 79 years in 2019, dropping to roughly 78 in the first half of 2020. But the largest declines were among people of color, and in particular Black males.
Non-Hispanic Black male life expectancy dropped by three years, while Hispanic males saw a decline of 2.4 years. For non-Hispanic Black females, life expectancy declined by 2.3 years, and Hispanic females had a drop of 1.1 years.
Both men and women lost a year of life expectancy within the first month of the pandemic, with men expected to live an average of 75 years, compared with 81 years for women.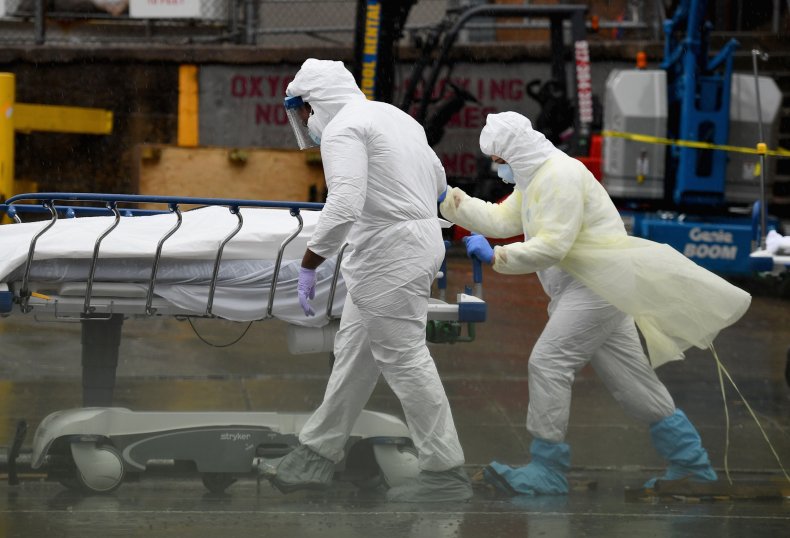 The data estimated life expectancy based on provisional death counts from January through June 2020. However, since the data tracked only the first six months of the pandemic, it does not provide a full account of how the coronavirus could affect total life expectancy averages.
"If you'll recall, in recent pre-pandemic years there were slight drops in life expectancy due in part to the rise in overdose deaths," NCHS spokesman Jeff Lancashire told NPR.
"So they are likely contributing here as well, but we don't know to what degree. COVID-19 is responsible for an estimated two-thirds of all excess deaths in 2020, and excess deaths are driving the decline," he added.
The latest data reinforces the disparities in the impact of the pandemic, which has been shown to disproportionately affect communities of color. According to additional studies from the (CDC), Black, Hispanic and Native American people die from COVID-19 at almost three times the rate of white people.
Furthermore, a study of 17 states by the Associated Press in January found that Black Americans have received the coronavirus vaccine at much lower rates than whites.
"Many in the African American community, we don't trust vaccines because of past history like the Tuskegee experiment," civil rights activist the Reverend Al Sharpton said this past November. "[Biden] needs to deal with that health disparity, particularly in light of COVID-19."
President Joe Biden has vowed to address the vaccination disparity by encouraging states to target vulnerable neighborhoods by using tools such as the CDC's social vulnerability index, which analyzes data on race and poverty.
"We are going to make sure there are vaccination centers in communities hit hardest by the pandemic, in Black and Latino communities and rural communities as well," Biden said in early January, according to CNN.
Newsweek reached out to the CDC for additional comment but did not hear back in time for publication.