Will It Be a White Christmas? These Maps Show Where Snow May Fall on This Year's Holiday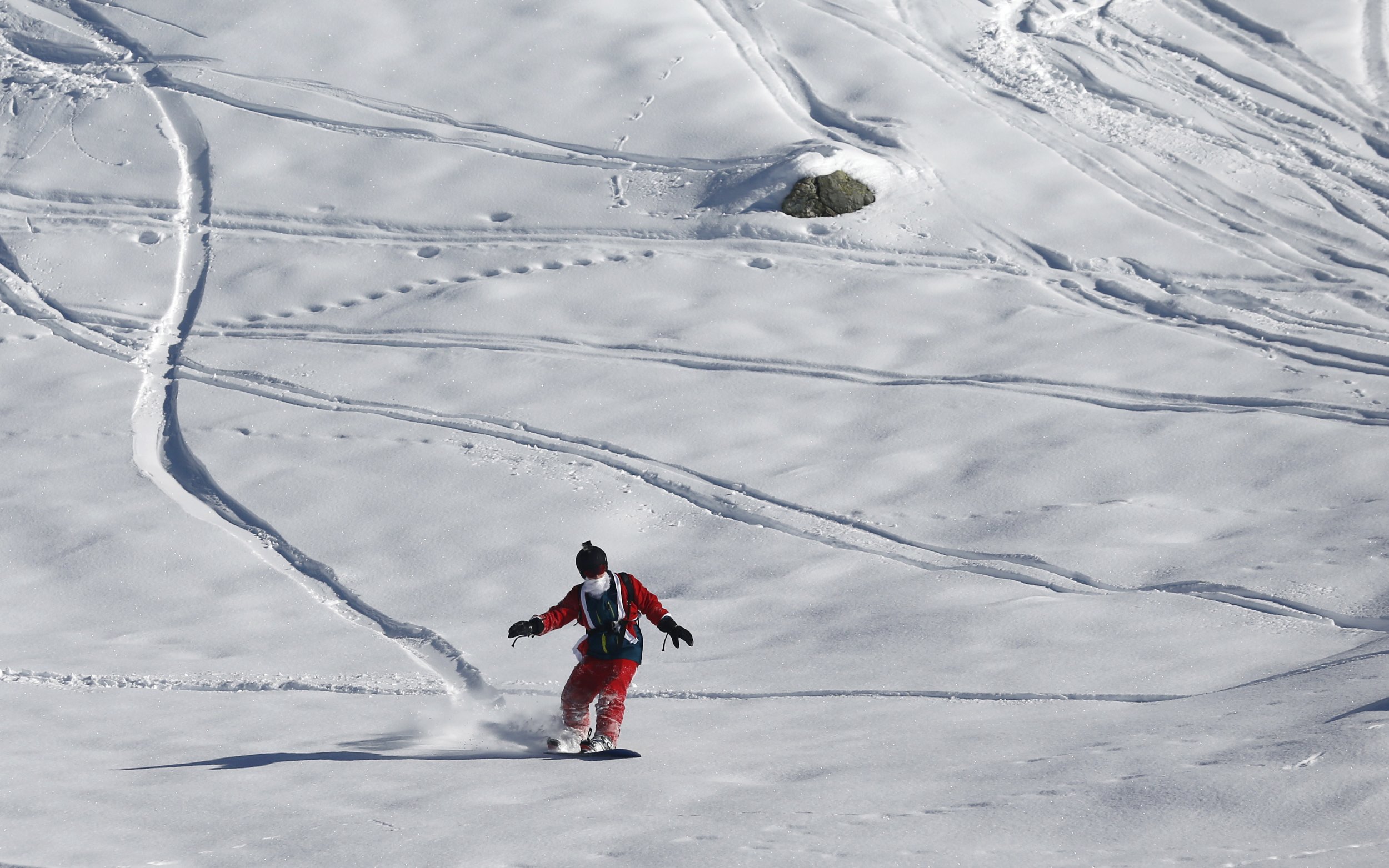 Snowfall on Christmas day is the quintessential symbol of the holiday season—which meshes well with the idea of friends and families curled up by a fireplace with hot chocolate. But the chances of a white Christmas vary wildly around the globe. In fact, much of the world has nearly no chance of snow, but from Moscow, Russia, to Ottawa, Canada, snow may be in your cards. This map details what countries offer the best bet for seeing snow on Christmas day, based on the history of their capital cities.
Moscow, Russia, has an over 60 percent chance of snowfall on Christmas day. Moscow is followed by Minsk, Belarus (53 percent); Helsinki, Finland (49 percent); Tallinn, Estonia (49 percent); Vilnius, Lithuania (48 percent); and Nuuk, Greenland (47 percent). The data were compiled from World Weather Online by Vouchercloud, which based the percentage results on the average days of snowfall during December in each country's capital city between 2009 and 2016.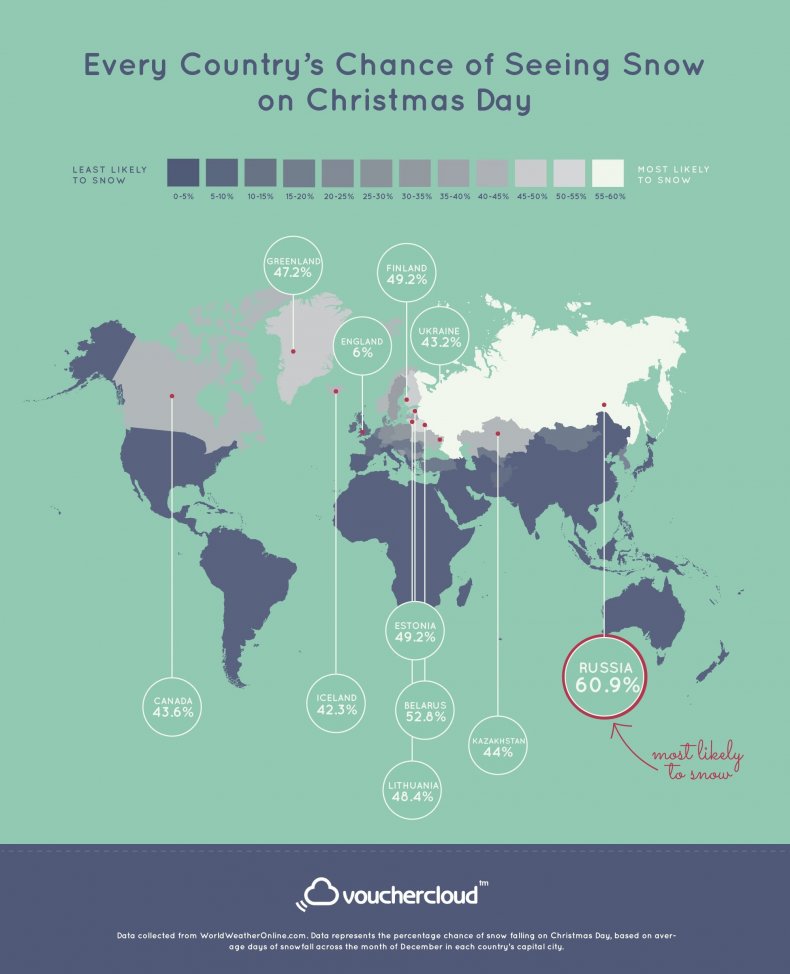 Canada made the top 10 as well, coming in as number eight with a 44 percent chance of a white Christmas. Germany, Switzerland and Denmark all had between an 18 and 20 percent chance of snowfall in their capital cities, while Washington, D.C., topped out at a mere 3.63 percent chance.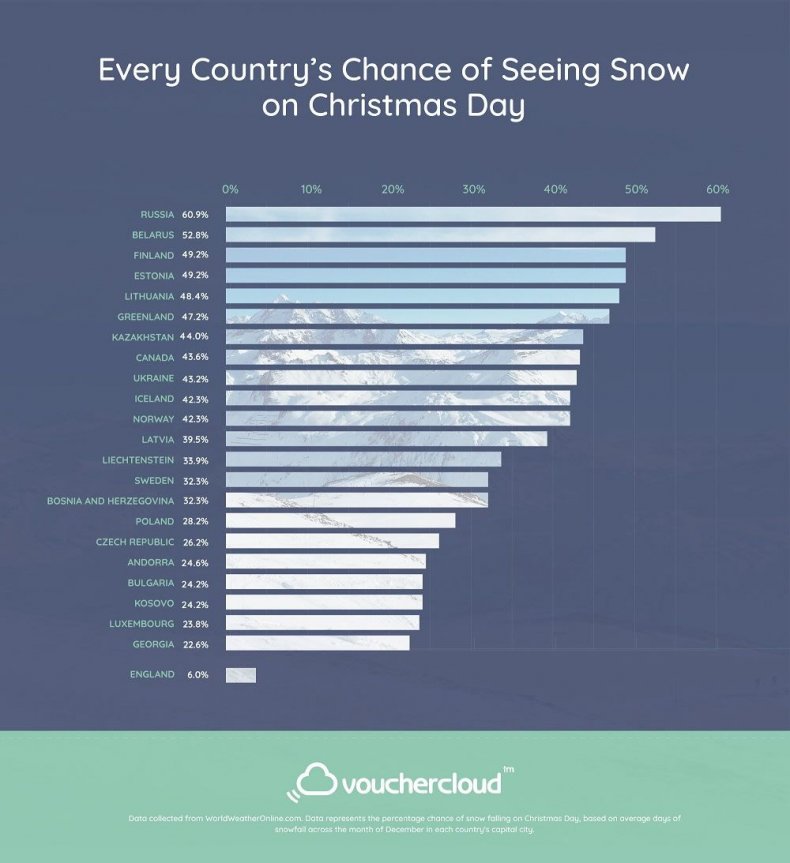 In the U.K. and Ireland, cities with the highest chances of snowfall were Stirling, Aberdeen, Inverness, Bradford and Newry—with likelihoods between 8 and 13 percent. Worldwide, there were 127 countries that have a zero percent chance of snowfall, according to the global maps.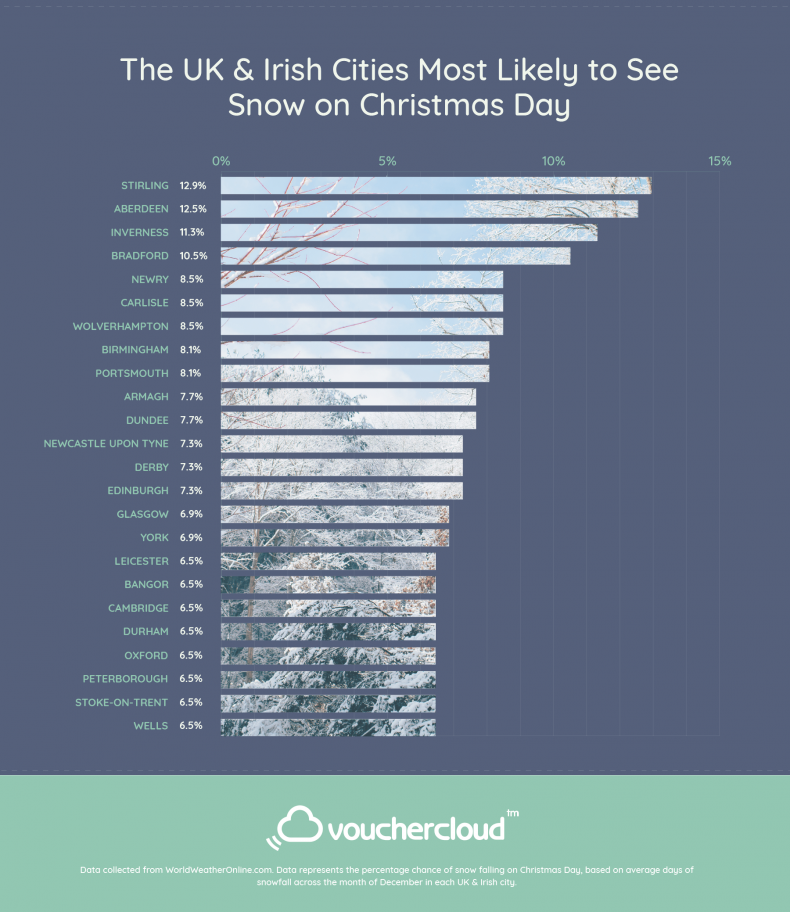 The likelihood between different American states varied, but the report found that Alaska, Vermont, Minnesota, Michigan and Montana had the highest chances of snow—all of which had a chance between 35 and 66 percent. North Dakota and Wisconsin trailed just behind Montana.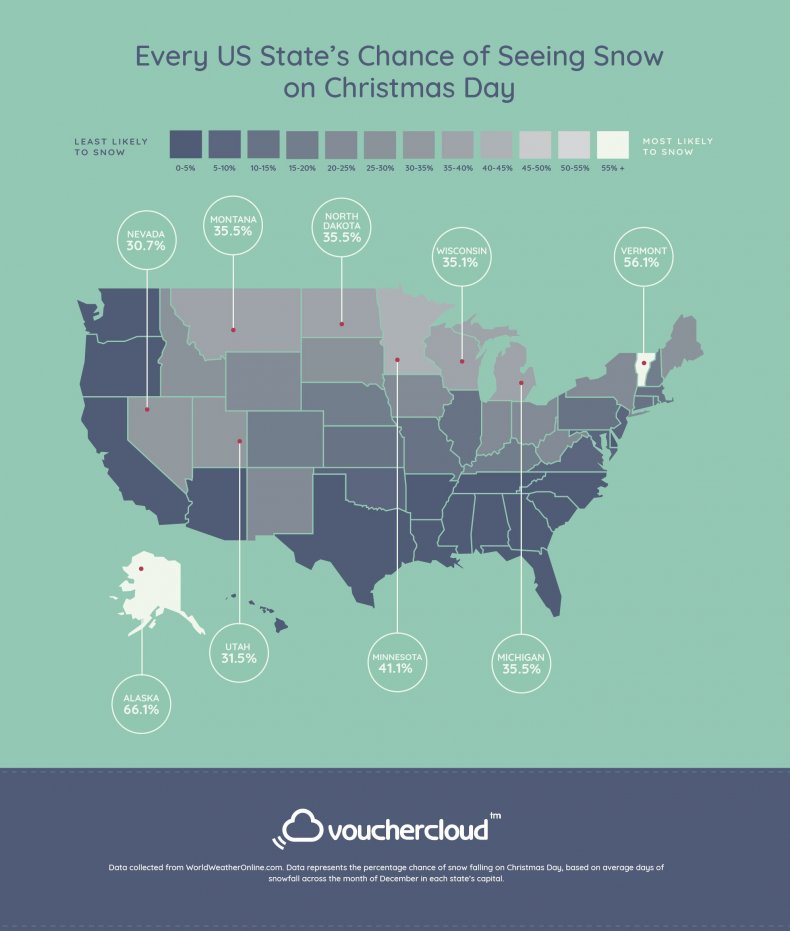 If you want to get down to the nitty-gritty details of variances between U.S. cities, the National Oceanic and Atmospheric Administration mapped out data of Christmas day snowfall of more than one inch across hundreds of locations. Aspen, Colorado, is one of the best places for snowfall on Christmas, while southern California and Florida are where you should run to escape the snow, according NOAA.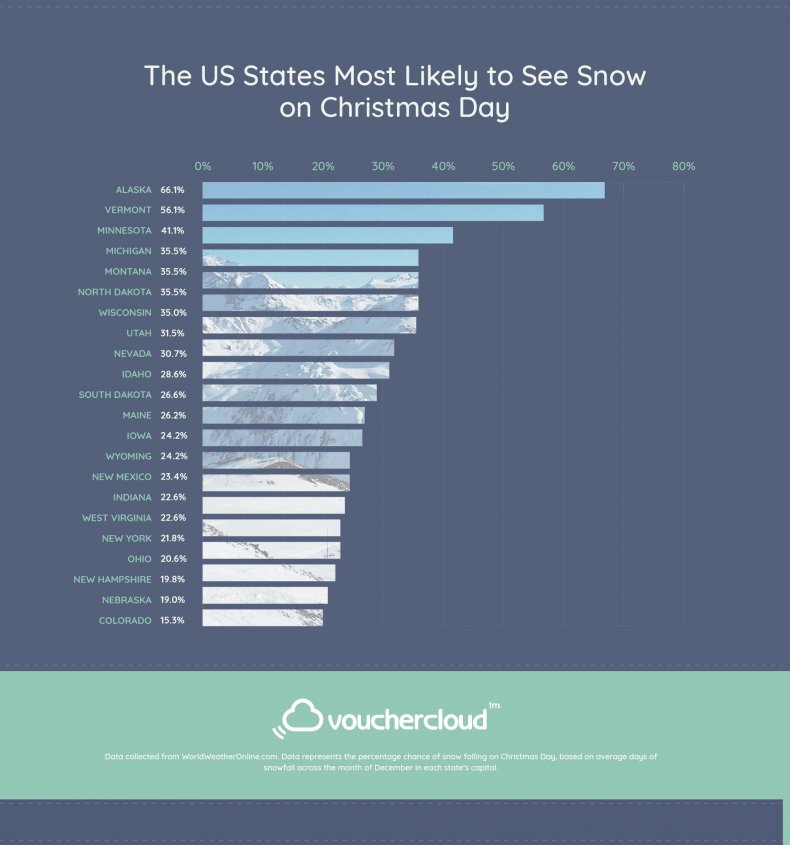 Though these maps aren't based on extensive weather data or official weather stations, they reveal how varied snowfall can be between different cities and countries. Whether you're looking for a snowed-in, cozy white Christmas or making a run for the beach to escape the cold, these maps provide some insight into where it might snow—and just how much of the world has nearly no chance of snowfall.