Former White House ethics czar Norm Eisen believes Michael Cohen is a "much more dangerous" witness after flipping to give evidence to special counsel Robert Mueller.
On Thursday, Cohen pleaded guilty and admitted he lied to Congress about efforts to open a Trump Tower in Moscow during the 2016 presidential campaign. He claimed he acted out of loyalty to the president.
In August, since pleading guilty to several separate financial felonies, the president's former lawyer and "fixer" has been cooperating with Mueller, who is investigating possible links between Trump's campaign and Russian interference in the 2016 election.
Eisen, who served in the White House from January 2009 to January 2011 under Barack Obama, told Chris Cuomo's Prime Time show on Thursday that Mueller will take full advantage of having someone who was once so close to Trump on his side.
Eisen said, "The last time that Michael Cohen pleaded guilty he stood up and he said the President of the United States had instructed him to violate the campaign finance laws by facilitating a payment to Stormy Daniels. Now you have 70 hours of cooperation with Mueller...here's your tour guide for that campaign finance violation. He's a much more dangerous witness."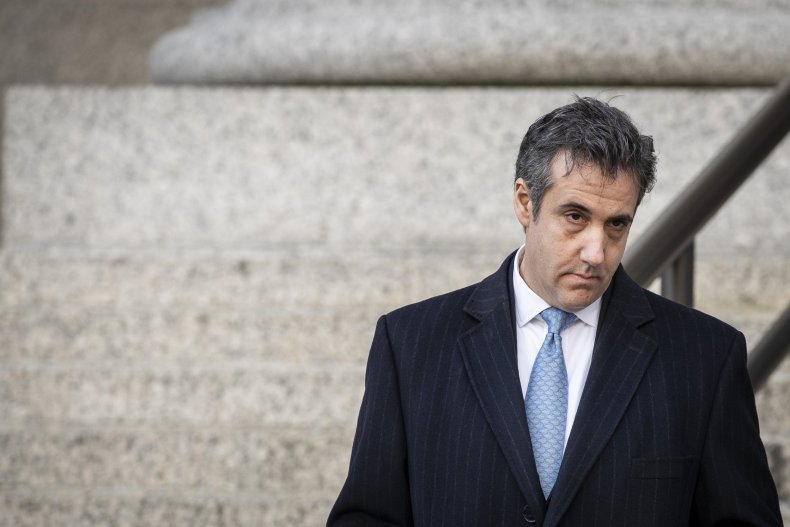 Following the news of Cohen's decision Thursday, Trump denied he had been trying to hide anything during the campaign. He called Cohen a "weak" and "not very smart" person.
'Why the Lies?'
Eisen suggested Cohen's revelation was "just the tip of the iceberg." He said, "[Cohen] was in Trump's innermost circle for so long, who was known as his fixer, who knows where all the bodies are buried, who is stepping up and admitting that he lied to Congress to cover up the continued business dealings between Donald Trump and the Trump Organization during the campaign—when Trump had already clinched the nomination."
He continued: "Why the lies? What is the reason for the cover-up? Why did Cohen take the risk of lying to Congress? This is another very important piece in the puzzle of collusion, of obstruction, and the plea today helps on campaign finance crime as well. All three fronts materially advance."
Regarding alleged collusion, Eisen added, "There is accumulating evidence of this back-and-forth between Russia and those around President Trump. It creates a motive, it creates an understanding, it creates a pattern that Trump and Russia wanted to help each other."