White House Fires Back at Greg Abbott as Migrants Arrive in D.C.
The White House blasted Texas Governor Greg Abbott in a statement Wednesday, saying the Republican leader is responsible for "significant disruptions" to supply chains. The harsh rebuke of Abbott's policies came as a bus of migrants sent by the governor arrived in Washington, D.C.
Abbott announced last week that he had directed the Texas Division of Emergency Management (TDEM) to bus migrants who had been released from federal custody out of Texas to the nation's capital. On Wednesday morning, the first bus from Texas with dozens of migrants aboard arrived in Washington, D.C., pulling up near the U.S. Capitol for the travelers to disembark.
During a press briefing last week, White House press secretary Jen Psaki called Abbott's bus plan a "publicity stunt." In today's statement attributed to Psaki, she furthered her criticism of the governor, saying his border policies were affecting the entire nation.
"Governor Abbott's unnecessary and redundant inspections of trucks transiting ports of entry between Texas and Mexico are causing significant disruptions to the food and automobile supply chains, delaying manufacturing, impacting jobs, and raising prices for families in Texas and across the country," Psaki said.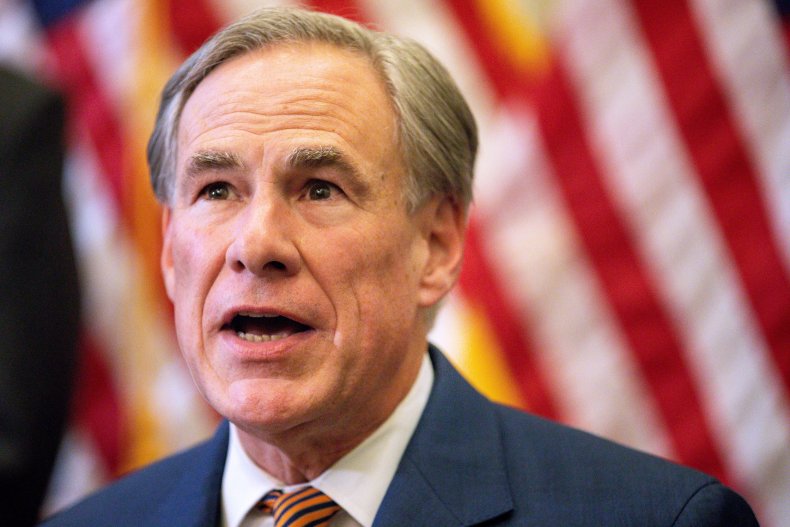 Psaki's statement also stated that businesses and trade associations had requested Abbott change his policies "because trucks are facing lengthy delays exceeding 5 hours at some border crossings and commercial traffic has dropped by as much as 60 percent."
During an April 6 press conference, Abbott said Texas had been "overwhelmed by hordes of illegal immigrants who are being dropped off by the Biden administration."
He added, "We are sending [the migrants] to the United States capital where the Biden administration will be able to more immediately address the needs of the people that they are allowing to come across our border."
His announcement came days after the Centers for Disease Control and Prevention (CDC) announced it would end its Title 42 restrictions at the border due to a decline in COVID-19 cases. The controversial order had been in place since the former President Donald Trump's administration.
Though Title 42 is a public health code, critics have said it has been used as an anti-migration measure because it allows migrants to be turned away without the ability to apply for asylum.
Meanwhile, proponents of keeping the measure in place say lifting it now will cause a surge in people trying to illegally cross over into the U.S. Aaron Reichlin-Melnick, senior policy counsel at the American Immigration Council, recently told Newsweek that the amount of an increase in migrants after Title 42 is rescinded on May 23 "is hotly debated, and nobody really knows."
"It's frustrating, because if the state of Texas was willing to work with the Biden administration, rather than at cross purposes to them, it's likely that they could significantly reduce the amount of chaos occurring at the border by helping with the processing side of things," Reichlin-Melnick said.
Psaki's Wednesday statement made it clear that the administration feels Abbott needs to change course on a number of his border efforts.
"The continuous flow of legitimate trade and travel and CBP's ability to do its job should not be obstructed," the statement read. "Governor Abbott's actions are impacting people's jobs, and the livelihoods of hardworking American families."
Newsweek reached out to the White House and Abbott for comment.