White House Insists DOJ 'Should Look Into' Prosecuting Former FBI Chief James Comey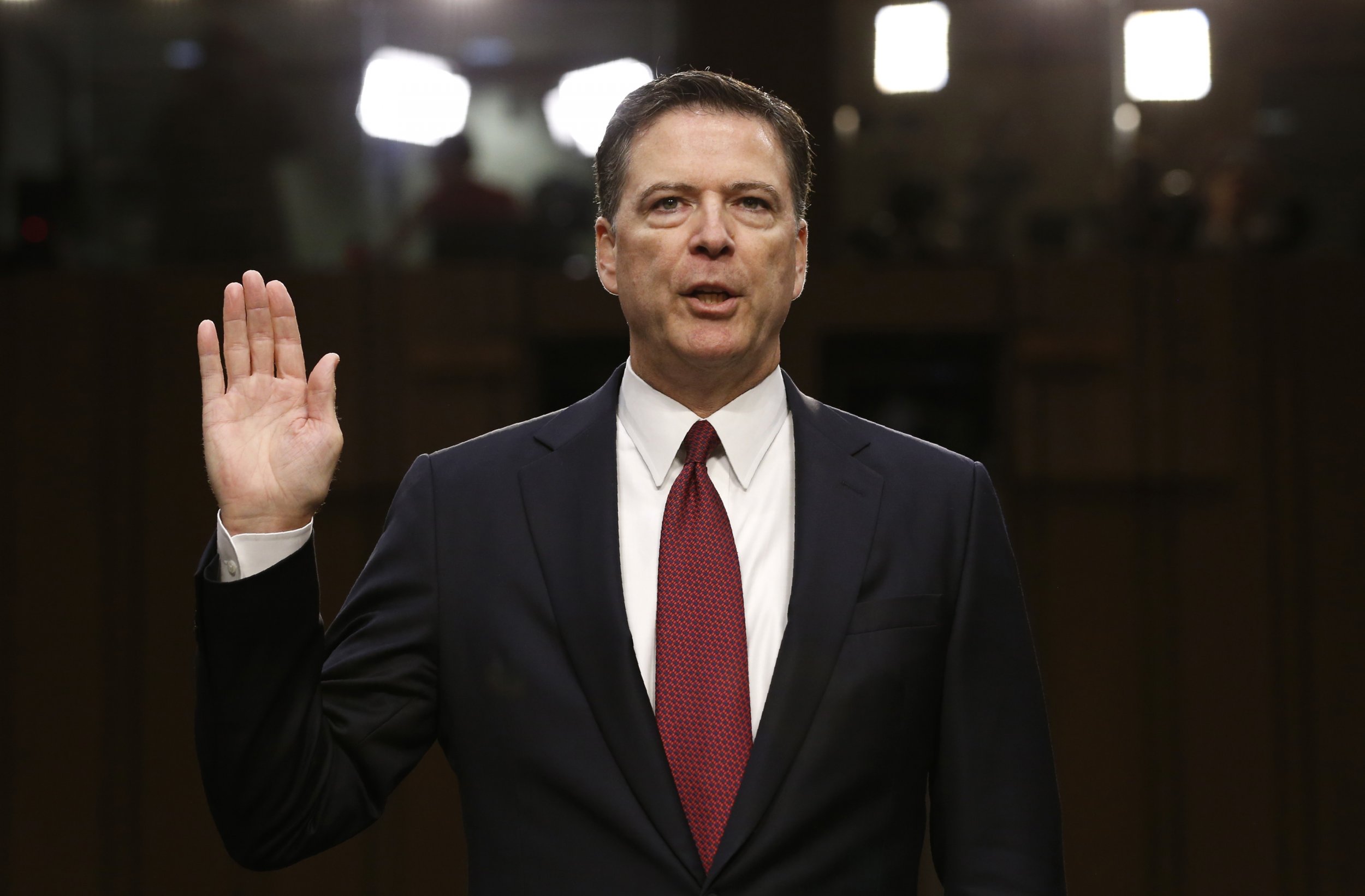 White House Press Secretary Sarah Huckabee Sanders insisted on Tuesday that the Department of Justice (DOJ) should look into prosecuting former FBI Director James Comey.
Sanders had already made a similar remark on Monday, after she was asked to comment on former presidential chief strategist Steve Bannon calling Comey firing "the biggest mistake in modern political history" in an interview with 60 Minutes aired on Sunday.
Sanders defended Trump's decision, accusing Comey of giving false testimony, leaking information to the press and "politicizing an investigation into a presidential candidate." Asked about whether she believed Comey perjured himself before Congress, she replied: "I think that's something, probably, for DOJ to look at, not me. I'm not an attorney."
New York Times White House correspondent Maggie Haberman asked Sanders the question at a press briefing on Tuesday, giving the press secretary the chance to further elaborate on why President Donald Trump thought firing Comey was the right decision.
"The president is proud of the decision that he made. The president was 100 percent right in firing James Comey. He knew at the time that it could be bad for him politically but he also knew and felt he had an obligation to do what was right, and do what was right for the American people and certainly the men and women at the FBI," she said.
"[Comey's] actions were improper and likely could have been illegal. Comey leaked memos to the New York Times, your own outlet. He politicized an investigation by signaling he would exonerate Hillary Clinton before he ever interviewed her or other key witnesses."
Asked whether the president would encourage the DOJ to prosecute Comey, Sanders replied: "That's not the President's role. That's the job of the Department of Justice, and something they should certainly look at."
"I think if there's ever a moment where we feel someone has broken the law, particularly if they're the head of the FBI, I think that's something that certainly should be looked at," she said, adding: "But I'm not here to ever direct DOJ into actions that they should take."
Trump's decision to fire Comey has led to the appointment of special counsel Robert Mueller, who is reportedly investigating the president for possible obstruction of justice—Trump's lawyers did not deny the reports but said the "FBI leak of information regarding the president is outrageous, inexcusable and illegal."
In his testimony to Congress, Comey said Trump asked him to drop an investigation into former National Security Adviser Michael Flynn, who had misled White House officials about contacts with Russian Ambassador Sergey Kislyak during the transition period after the election, and was later found to be a foreign agent for the Turkish government. Trump denies ever asking for Comey's loyalty or to drop the investigation.