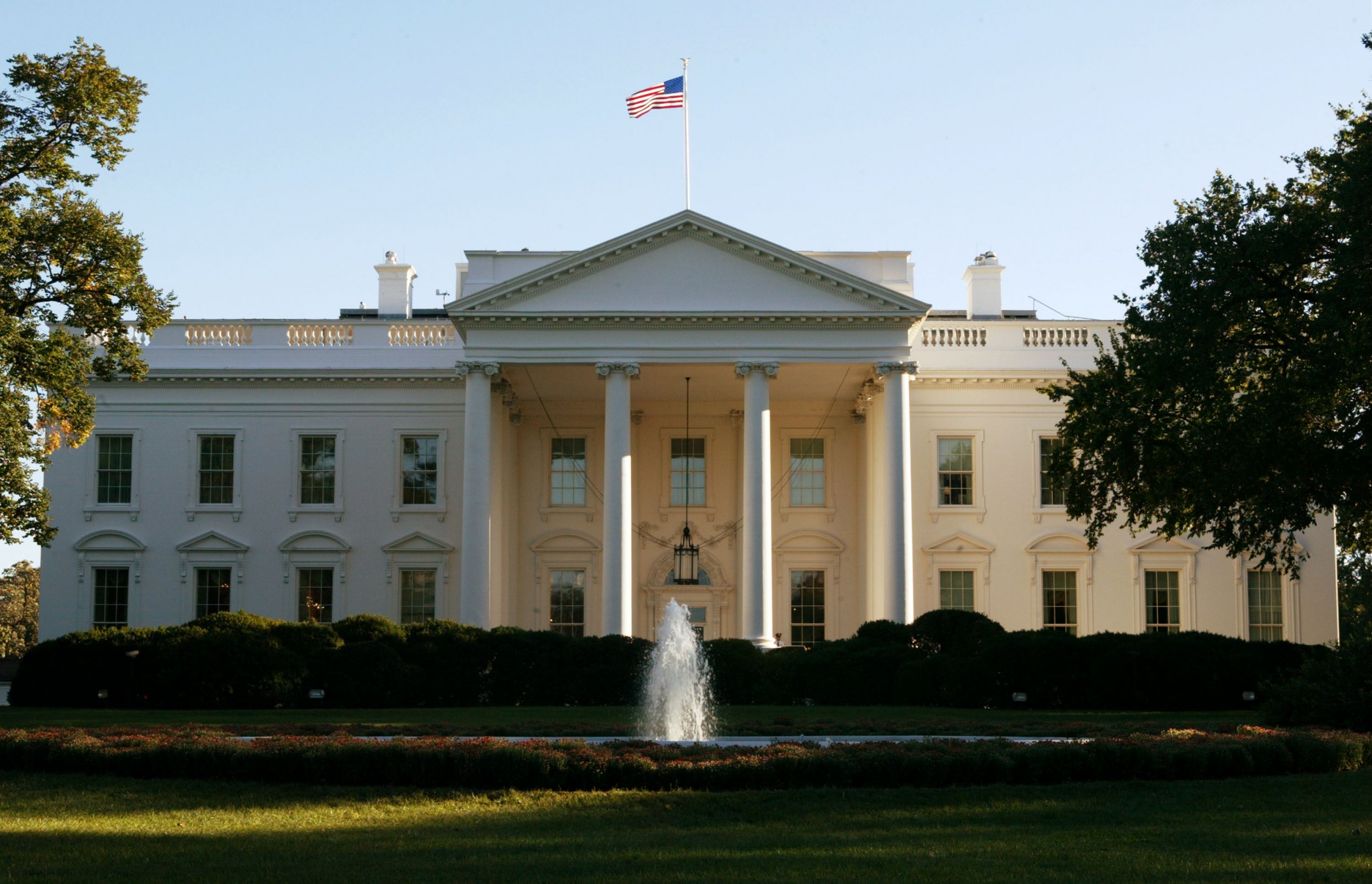 President Donald Trump tweeted Monday that he was "working hard from New Jersey while [the] White House goes through [a] long planned renovation." While the "working hard" part may be up for debate given his empty schedule and appearance at a wedding over the weekend, the portion about construction in the capital is indeed true.
Workers began a $3.4 million project to fix up the White House last week, according to The New York Times. They're expected to improve the air-conditioning system, which the General Services Administration has said is "well past its life cycle and will fail in the near future without intervention," as well as repaint and put in new cables. As of Friday, CNN reported there were already storage units filled with items from the West Wing out near the Eisenhower Executive Office Building.
The updates aren't unusual, considering the mansion's age. The White House was built in the 1790s, burned in 1814 and reconstructed in 1817. Its first major makeover in modern times came in 1948, under President Harry Truman. Shortly after Truman's reconstruction of the structure and addition of the sub-basement, President John F. Kennedy and his wife also redecorated the White House. The Clintons, too, oversaw an overhaul, one that the Times reported left rooms "laden with swags and velvets and juxtaposing patterns."
The current makeover of the People's House was approved in 2014 under President Barack Obama, a White House spokesperson told Town & Country. But it's not purely cosmetic: In addition to swapping out some of the curtains and wall colors, construction workers will fix ceiling leaks, do a power wash and repair staircases.
"We all need to be relocated out of the West Wing due to these renovations that should have taken place before. And we're at a position that we're now at a dire need, and they either need to be repaired or replaced," Deputy Press Secretary Lindsay Walters told reporters Thursday. "And it's not something that can go on while we're still occupying the West Wing."
Trump is expected to be out of town through August 20.