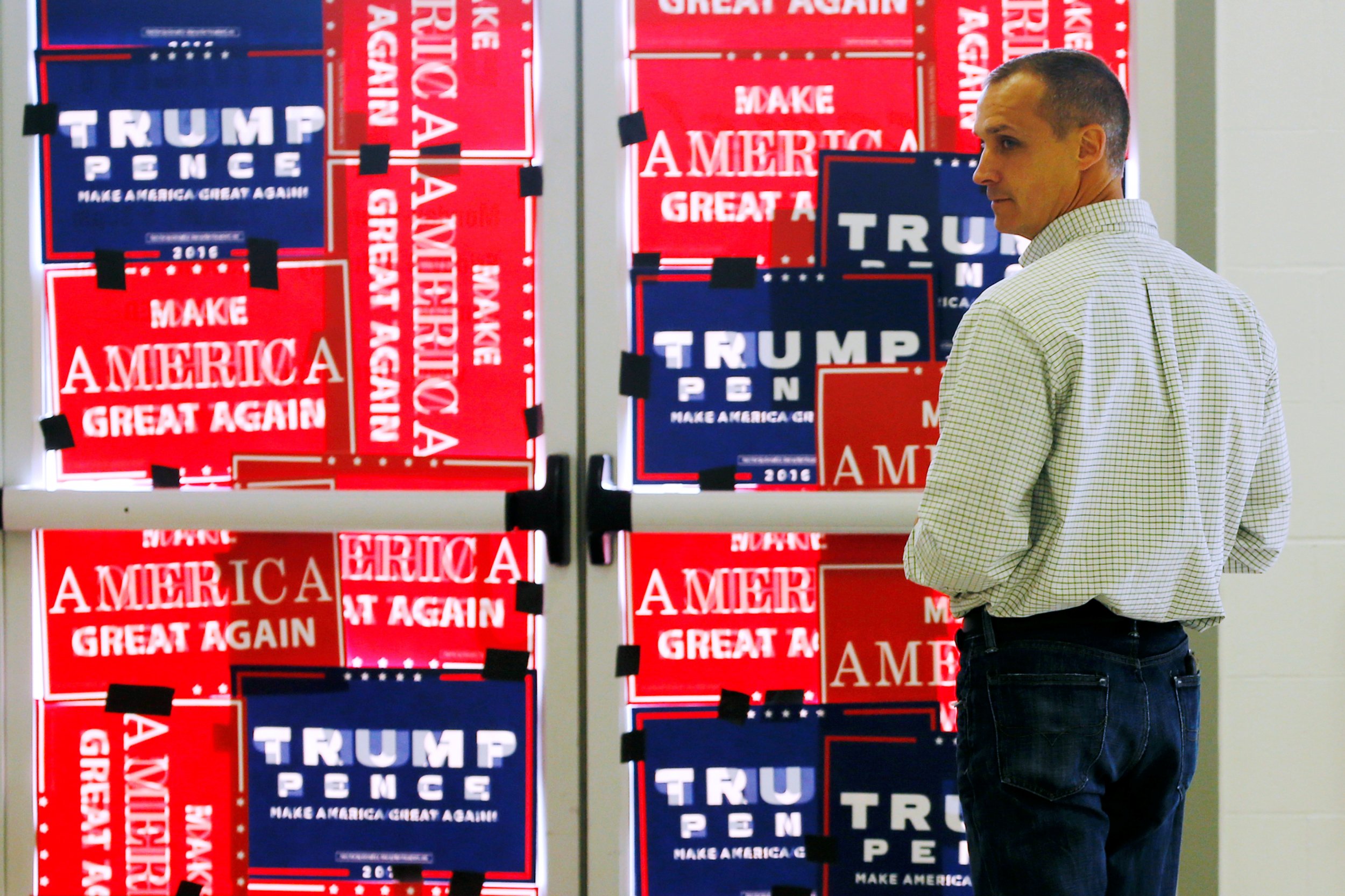 Plans for President Donald Trump to mount a "war room" to deal with the flak from the ongoing Russia probes while his administration gets on with governing have come undone.
The idea was for Trump's once-fired campaign manager Corey Lewandowski and former deputy campaign manager David Bossie to launch a White House team to manage controversies around the investigations into whether former members of the president's campaign team colluded with Russia to influence the 2016 election.
Four advisers close to Trump now tell Politico the president has decided against the "war room" and will stick to a plan announced May 31 to refer reporters' questions about the Russia investigations to Trump's lawyer Marc Kasowitz.
Senior Republicans told Axios that the White House has been unable to secure some of the key legal and communications staff they wanted. A top GOP member told the outlet the Trump administration's "complete inability to get ahead of the Russia story is so strange to people."
They said Republicans are "running out of patience" with Trump and that "he's in a very tenuous position, where it wouldn't take a lot more bad news for things to come crumbling apart."
More bad news may come Thursday during fired FBI Director James Comey's testimony to the Senate Intelligence Committee about whether Trump attempted to obstruct his law enforcement agency's Russia investigation.
The fallout from Comey's testimony is exactly what the former Trump campaign chiefs were supposed to deal with in the war room. Last week it also emerged that Trump's communications director, Mike Dubke, quit his job on May 18.
The administration is looking to shake up other aspects of the media team after it failed to meet the president's expectations in fielding the blowback from Trump's decision to fire Comey on May 9.
However, Trump has decided Bossie and Lewandowski are "more valuable on the outside than on the inside fighting back against the Russia narrative," a source with knowledge of the conversations told Politico. Deputy press secretary Sarah Sanders told the outlet she would not comment on "rumors."
Last week Lewandowski, who was replaced by Paul Manafort on Trump's campaign in June 2016, was looking for office space in the government's Eisenhower Executive Office Building.
He and Bossie may yet join Kasowitz's team handling the Russia blowback, according to a source that spoke with Politico.
Kasowitz did not immediately return a request for comment from Newsweek.