The White House said that President Joe Biden is not interested in "legislative game-playing" when it comes to choosing a Black woman to replace retiring Supreme Court Justice Stephen Breyer.
Press secretary Jen Psaki told reporters Thursday that the president intends to consult with members of both parties as he searches for a new justice.
"But I think we also should be clear about some of the games that we're already seeing indications of out there," Psaki said. "We have not mentioned a single name. We have not put out a list. The president made very clear he has not made a selection."
"If anyone is saying they plan to characterize whoever he nominates—after thorough consideration with both parties—as radical before they knew literally anything about who she is, they just obliterated their own credibility," Psaki continued. "So our intention is to not play games."
Breyer, 83, officially announced Thursday that he will be stepping down from the bench. As one of the three liberal justices remaining on the court, Breyer faced calls to retire so that Biden could nominate someone while Democrats are in control of Congress.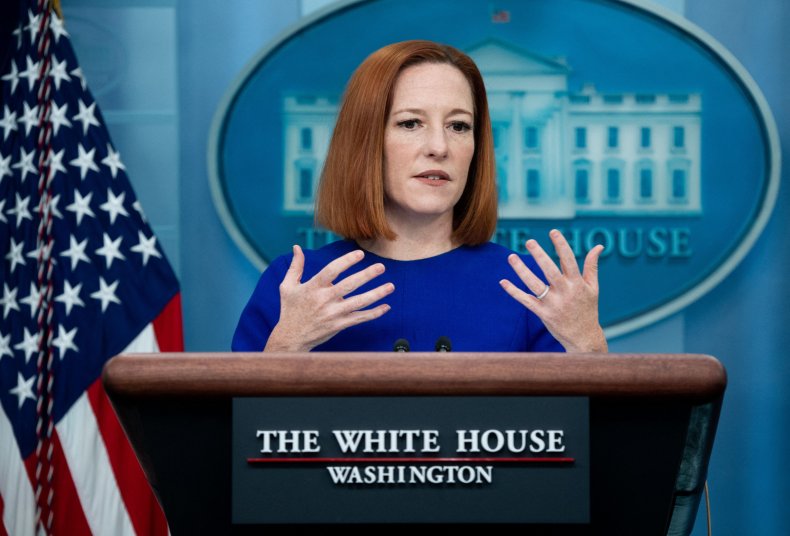 Biden has committed to nominating a Black woman to fill the vacancy, which would be a historic first for the Supreme Court.
"It's long overdue in my opinion," Biden said on Thursday, adding that he intends to make a final decision on an appointee by the end of February.
Once a nominee is announced, a confirmation process will kick off in the Senate. Majority Leader Chuck Schumer has vowed to get through a confirmation with "all deliberate speed."
A simple majority vote is all that is needed to confirm a Supreme Court justice after the filibuster rules were changed by the GOP in 2017.
Senate Republicans are already speaking out about the potential pick. Minority Leader Mitch McConnell released a statement Thursday urging Biden against "outsourcing" his decision on a replacement to the "radical left."
When asked if the ability to gain Republican support on a nominee will factor into Biden's decision, Psaki said Thursday that, "I don't think we should buy into that gameplan."
"It's been over 230 years, as we know, since the Supreme Court came into being. A Black woman has never served on it. The president's view is that anyone who's saying that that's not possible, or we can't find the most eminently qualified person, that's ludicrous," Psaki said.
"I mean, that's suggesting that a Black woman should not be a part of the most important court in our nation, that there are in black women who have distinguished themselves by rising to the top of the legal profession with the strongest credentials imaginable. There are."