Elon Musk Snipes at Billionaire's Tax as White House Says the Rich Can 'Afford' To Pay More
The White House on Wednesday hit back after Tesla CEO Elon Musk criticized the billionaires tax.
Press Secretary Jen Psaki weighed in Wednesday on Musk's opposition to the proposal, which would impact taxpayers with more than $1 billion in assets or individuals reporting incomes of more than $100 million for three consecutive years.
The measure was introduced by Democratic Senator Ron Wyden as a way to help pay for President Joe Biden's sweeping, trillion-dollar social services and climate change package. The tax would apply to the roughly 700 wealthiest Americans, Wyden estimated.
"We believe that the highest income Americans can afford to pay a little bit more in order to make historic investments in our workforce, in our economy and our competitiveness and that has a net benefit on people across the country," Psaki told reporters when asked about Musk's comments.
Musk, the world's wealthiest man, slammed the billionaires tax proposal in a Twitter post on Wednesday.
Musk was responding to another individual's tweet, which included a template designed to be sent to lawmakers in opposition to the tax.
"I anticipate that any new unrealized capital gains taxes will slowly make their way down to middle class retirement investments over the next several years. It will start with billionaires, then eventually millionaires, then the modest investments will get hit possibly within a decade," the template read.
Musk replied, "Exactly. Eventually, they run out of other people's money and then they come for you."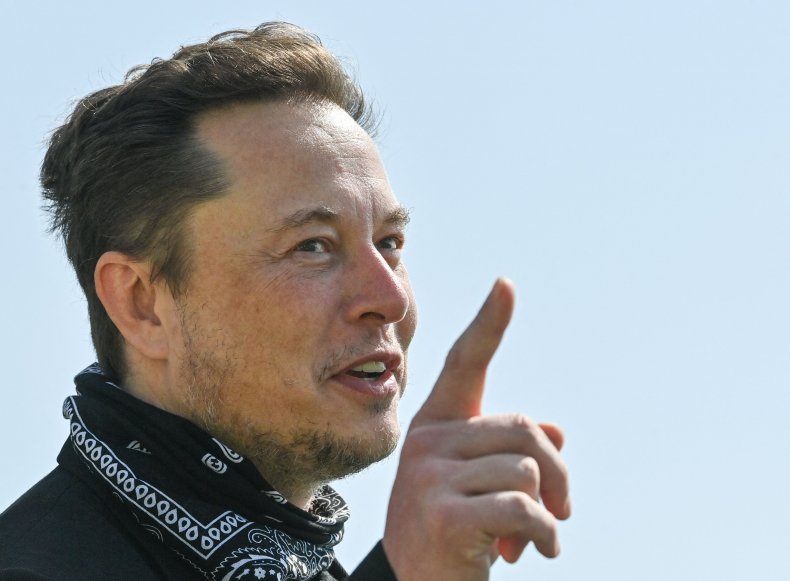 When asked how confident the White House is that people like Musk would comply with the new tax rule, if passed, Psaki said the administration "certainly expects" American citizens to abide by the tax code.
"And obviously we've taken steps, we will take steps that have been proposed to crack down on anyone who's trying to cheat what they owe to the federal government," she added.
Some have raised questions of the constitutionality of the billionaires tax. The White House said Wednesday that it wouldn't support anything it doesn't think is legal.
Psaki also noted that Congress is weighing other options to pay for the president's spending bill.
A corporate tax minimum has also been introduced by senators Wyden, Elizabeth Warren and Angus King. The plan would impose a 15 percent tax on corporations that report more than $1 billion in profits annually—about 200 companies.
Tesla's market value broke through the $1 trillion mark for the first time this week after Hertz announced a record order of 100,000 vehicles for its fleet. Tesla is the second fastest company to hit the $1 trillion threshold.
Newsweek reached out to Tesla for comment on the tax proposal.