White House Won't Weigh In on Putin's Health as Rumors Swirl
The White House refused to speculate on Russian President Vladimir Putin's health Monday amid circulating rumors that he is ill or suffering from some type of ailment.
A reporter asked White House press secretary Jen Psaki at a briefing Monday about the speculations, and she responded that she does not have "any assessment to offer from here or any particular comment" on Putin's health.
Several recent viral videos of Putin have sparked questions about his condition, especially in light of the far-reaching impacts of the Russia-Ukraine War.
One video that was viewed more than 1 million times and posted on the Twitter page Visegrad 24 showed Putin just before a meeting with Belarusian President Alexander Lukashenko.
In the video, Putin is initially standing alone. He holds up his hand, which appears to be shaking until he presses it against his chest, and then walks stiffly toward Lukashenko before greeting and embracing his Belarusian counterpart.
In the video's caption, Visegrad 24 noted Putin's hand tremors and stiff leg and asked whether any doctors would weigh in on his health. The Twitter page also asked whether Putin could be suffering from Parkinson's disease.
According to the Mayo Clinic, Parkinson's disease is a progressive nervous system disorder that can affect movement.
"Symptoms start gradually, sometimes starting with a barely noticeable tremor in just one hand. Tremors are common, but the disorder also commonly causes stiffness or slowing of movement," the organization wrote on its website.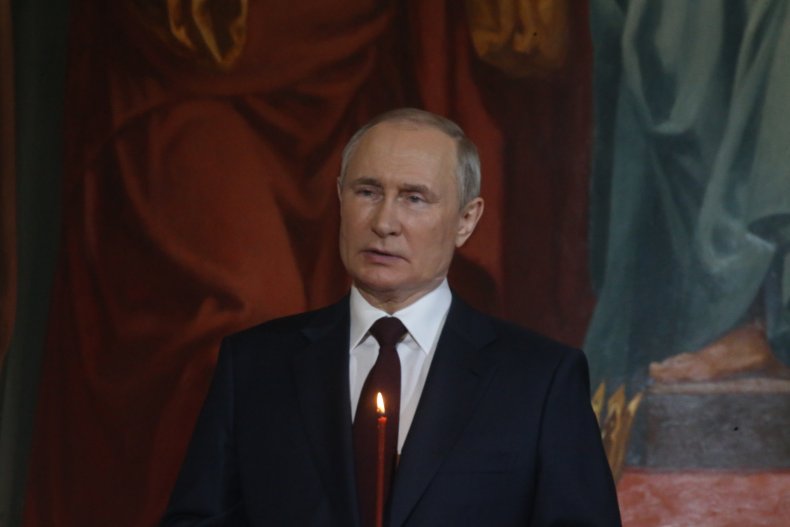 The Mayo Clinic also noted that Parkinson's disease, in its early stages, can cause one's face to show little or no expression and result in speech becoming soft or slurred.
"Parkinson's disease symptoms worsen as your condition progresses over time," the organization said.
Another video that has circulated on social media and fueled rumors about Putin's health was taken during a meeting with Russian Defense Minister Sergei Shoigu about the Russian military's actions in the Ukrainian port city of Mariupol. In the video, which had 2.5 million views as of publication time and was posted on Twitter by Financial Times reporter Max Seddon, Putin is seen seated opposite of Shoigu at a table.
He grips the table with one hand and repeatedly taps one foot on the ground while speaking. Some social media users have pointed out Putin progressively sinks down in his chair during the video.
Shoigu, across from Putin, remains upright and perched on the edge of his seat throughout the footage.
CNN contributor Frida Ghitis reposted Seddon's video with the caption "Putin, sinking in his chair, gripping the table. He's okay, right? Healthy?"
Putin is 69 years old and has served as Russia's president for decades. He became the acting president of Russia in 1999 after the resignation of former Russian President Boris Yeltsin, and then was officially elected president in 2000, NPR reported.
The recent social media speculation is not the first time that Putin's health has been questioned.
Back in 2020, the British tabloid newspaper The Sun published a report, which cited a Russian political pundit, saying that Putin was planning to step down. The Kremlin denied the reports and said that Putin had "excellent health," Newsweek previously reported.
Newsweek reached out to the White House and Russia's Foreign Ministry for comment.