White House Just Won't Say If Trump Believes in Climate Change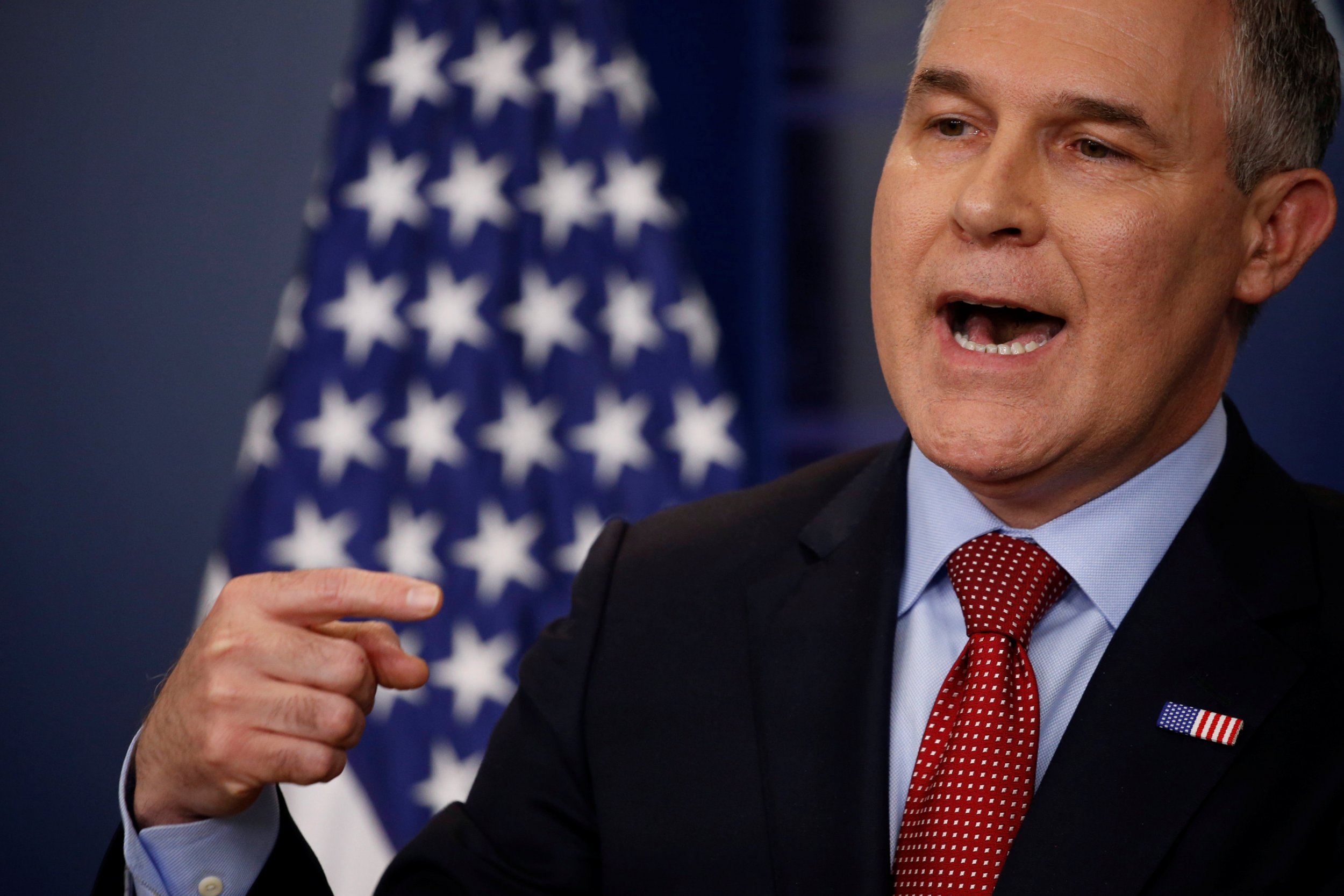 The day after President Donald Trump announced the U.S. will withdraw from the Paris Agreement, it seemed White House officials were tasked with keeping the president's actual stance on climate change frustratingly ambiguous.
On Friday morning, Kellyanne Conway, counselor to Trump, wouldn't give a straightforward answer when asked about the president's stance on climate change during an appearance on Good Morning America. Conway would only say: "The president believes in a clean environment, clean air, clean water." Conway added that Trump thinks the Paris agreement is "too much of a financial burden" on the U.S.
Next up, it was Scott Pruitt, the Environmental Protection Agency administrator, who spoke at the White House press briefing on Friday. Pruitt was asked at least four times by reporters about whether Trump believes in climate change, or thinks it is a danger, and he gave similar responses each time.
"All the discussions we had through the last several weeks have been focused on one singular issue: Is Paris good or not for this country?" said Pruitt. "That's the discussion I've been having with the president, so that's been my focus." Pruitt, who has previously been called a climate change skeptic, defended his own views when asked about them during the briefing. He questioned whether global warming is an "existential threat," but did say that "global warming is occurring, that human activity contributes to it, in some manner."
Related: Fox News' Kimberly Guilfoyle advised Donald Trump on Paris pullout
Somewhat bizarrely, Pruitt also said he did not discuss the threat of climate change with Trump when making the decision to pull out of the Paris agreement.
Trump said on Thursday that the U.S. will leave the Paris climate deal, making it one of three countries—along with Syria and Nicaragua, the latter of which didn't believe the pact went far enough—to hold out of the deal. Trump said he's willing to renegotiate and re-enter the agreement when he believes it better serves the interests of Americans.
While on the campaign trail, Trump called climate change a "hoax" that was invented by the Chinese.
Sean Spicer, the White House spokesman, also refused to say whether Trump believes in climate change. When asked, Spicer said "I have not had an opportunity to have that discussion" with Trump.