White Jesus Statues Should Be Torn Down, Activist Shaun King Says
Writer and activist Shaun King announced Monday that he supports the destruction of statues that depict a white Jesus.
King, who has been an outspoken supporter of the Black Lives Matter movement, tweeted his remarks on Monday. He noted that historians believe Jesus likely had the appearance of people who typically lived in the Middle East during his time, rather than the white man who is often depicted in Christian iconography.
"Yes, I think the statues of the white European they claim is Jesus should also come down," King tweeted. "They are a form of white supremacy. Always have been."
"In the Bible, when the family of Jesus wanted to hide, and blend in, guess where they went? EGYPT! Not Denmark," he added. "Tear them down."
The comments quickly drew condemnation from some on the platform, including several prominent conservative figures.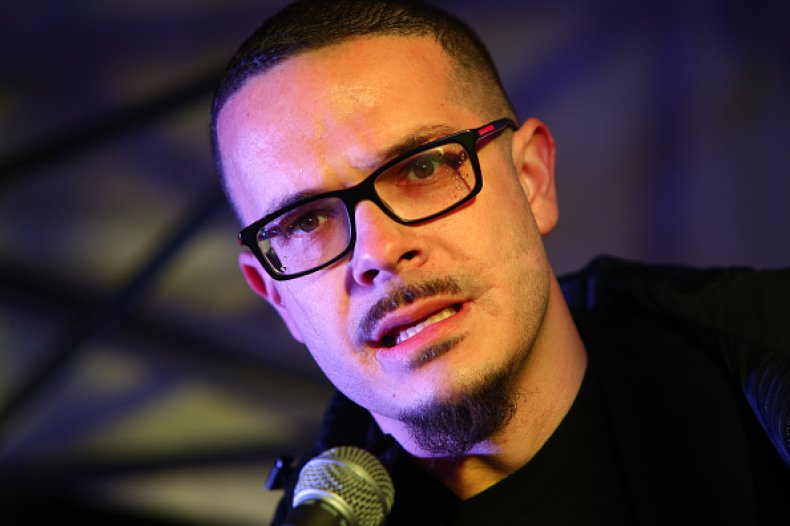 King clarified that he was only advocating that statues of a white Jesus be torn down in response to a tweet from the account of PragerU, a nonprofit co-founded by conservative talk show host Dennis Prager.
He also remarked that stained glass windows and other images of a white Jesus, his white mother and "their white friends" should all be destroyed, insisting they are "racist propaganda" and "a gross form of white supremacy."
King shared an image of a darker-skinned Jesus that appeared in a 2002 Popular Mechanics article, which scholars believe may be more accurate than those showing Jesus as a European. He commented that the image would have been intolerable for white Americans who participated in slavery.
A tweet by Jenna Ellis, a lawyer representing President Donald Trump, warned that she would "not break" if "they try to cancel Christianity," although it's unclear if it was in direct response to King's tweet. Regardless, King responded that the lawyer was "actually defending here is her whiteness."
"Christian whiteness needs white Jesus," King tweeted to Ellis. "It's not about generosity or kindness. It's not about protecting the vulnerable. It's about whiteness itself. Attack white Jesus to her, and you attack her faith."
Statues have been torn down and destroyed amid ongoing protests against racial injustice and police brutality that have swept the nation since the death of George Floyd, an unarmed Black man who died after his neck was knelt on by a white police officer for nearly 9 minutes on May 25 in Minneapolis, Minnesota.
Although statues and monuments paying tribute to the Confederacy have been primarily targeted, statues of other figures from early American history have also been taken down.
Newsweek reached out to King's representative for additional comment. This article will be updated with any response.
Correction 6/23, 2:29 a.m.: This article's headline originally referred to King as a Black Lives Matter leader. King is not officially involved with Black Lives Matter.