'The White Lotus' Season 2 Cast: Who is Returning From Season 1?
The White Lotus wowed fans when it first came out and the show is hoping to recapture the magic in its second season, which is set in another resort with a new cast of characters.
But not everyone is new in the second season, and a new trailer for HBO's upcoming shows has revealed who exactly will return from Season 1.
Here is everything you need to know.
'The White Lotus' Season 2 Cast: Who is Returning From Season 1?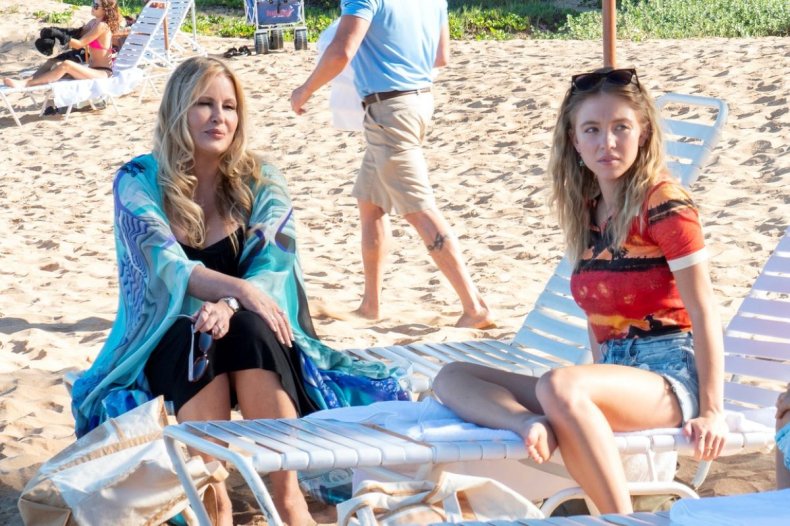 The White Lotus was always intended to be an anthology series, with creator Mike White planning on focusing on a different White Lotus resort each season with a different set of characters making an appearance.
Season 2 is the exception as it will see the return of not one but two characters, as revealed in HBO's trailer for its streaming service HBO Max.
The teaser clip for The White Lotus Season 2, which was interposed with clips from Westworld Season 4 and House of the Dragon, showed Season 1 characters Jennifer Coolidge and Jon Gries.
Coolidge portrayed Tanya McQuoid in the first season, and Tanya fell in love with fellow guest Greg (Gries) when they meet at the resort in Maui in Season 1, going on to ride off into the sunset together.
It is clear that their relationship is going from strength to strength still, as the teaser for Season 2 showed Tanya and Greg riding on a motorbike together while enjoying their time in Sicily.
Coolidge and Gries join newcomers Aubrey Plaza, Sabrina Impacciatore, Will Sharpe, Theo James, and Meghann Fahy, who all appear in the trailer.
Season 2 of The White Lotus will also include F. Murray Abraham, Michael Imperioli, Adam DiMarco, Tom Hollander, Haley Lu Richardson, and Leo Woodall.
Coolidge has spoken about her return in the show's second season, telling Deadline that the new episodes feel "completely different" and said that Season 2 was "almost like a different show."
She went on: "It's even more complicated than the first one."
Coolidge also spoke about how much she enjoyed the way that White writes for his characters, particularly women.
Discussing Season 2 and White's script, she said: "He writes great roles for women. I witnessed that over in Italy. It wasn't just the scenes I was in but any scene I happened to be around for."
A release date for The White Lotus Season 2 has yet to be revealed but with a teaser clip already out it may not be long until an air date is given.
The White Lotus Season 1 is available to watch on HBO Max now.