White Nationalist Hate Group Stickers Found on Minority Business Owners' Cars During Event
Stickers from a white nationalist hate group were found on cars parked outside an outdoor market supporting Black and brown businesses during an event in the Boston area last weekend.
Merrimack Valley Black and Brown Voices, a nonprofit founded in the wake of George Floyd's death last year, said attendees saw three openly armed men placing stickers from the white supremacist group Patriot Front on cars at the Sunday event. The nonprofit alleges that the three men's actions were "intended to intimidate our vendors, attendees and volunteers."
The Patriot Front is described as a white nationalist hate group that was formed in the aftermath of the deadly "Unite the Right" rally in Charlottesville, Virginia, in 2017, according to the Southern Poverty Law Center.
Police in the city of Haverhill have been notified of the incident.
"We want to remind everyone that the MVBBVoices staff and board of directors are all currently volunteer, unpaid and work countless hours to assure everything we do is possible," the nonprofit said in a statement. "After this incident, many of our members have been triggered and our team has collectively decided to take mental health time. All messages and email responses will be delayed until further notice."
Merrimack Valley Black and Brown Voices was founded to help provide "Black, Indigenous, and People of Color across the Merrimack Valley of Massachusetts with a safe space to connect, share resources, and create systemic change to eliminate prejudice and discrimination in surrounding communities."
The group plans various social and cultural events, as well as providing support for individuals and families in need and local Black and brown businesses.
On Friday, the Haverhill Police Department said it was aware of the incident and is investigating.
"HPD takes these matters very seriously and are asking anyone with info to contact HPD Det. Welch 9787221558," the department tweeted.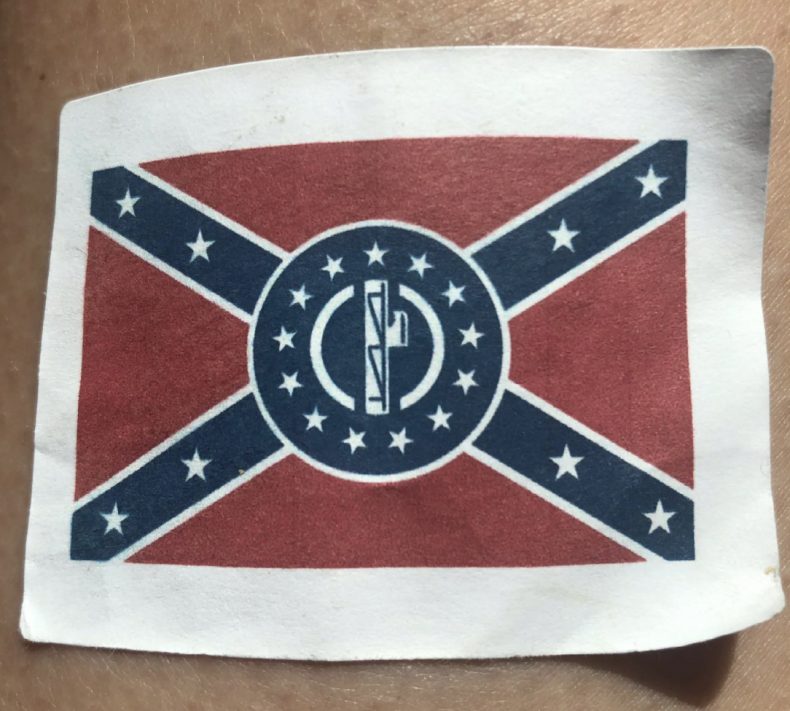 The nonprofit said that while it "will not be deterred or surrender to such intimidations," it would be postponing its second planned summer market, which was originally set for July 25, until "further precautions are taken."
The group also said a recent racist attack in Winthrop that turned deadly was behind its decision to postpone the next event.
The shooting in Winthrop is being investigated as a possible hate crime after the gunman, who killed two people last month, used "some troubling white supremacist rhetoric" that targeted Black and Jewish people, according to officials. Both victims were Black.
"This is just a prime example of what we mean when we say BIPOC are faced with systems of oppression when attempting to achieve their goals," Merrimack Valley Black and Brown Voices wrote, referring to Black, indigenous and other people of color.
"It is upsetting that we must implement and extend additional emotional labor in order to host and plan for our events, while other farmer's markets do not have to," the statement said.