White Nationalist Jason Kessler Wants BLM Leader to Join Second Charlottesville Rally, Claims 'Both Sides' Were Victims
New York civil rights leader Hawk Newsome said he shot down an "offensive" request from the organizer of last year's deadly white supremacist rally in Charlottesville, Virginia, to join him on stage at a "Unite the Right 2" rally in Washington, D.C., on Sunday to discuss how the civil rights of "both sides" were "violated" by Charlottesville police last year.
White nationalist Jason Kessler recently announced plans to hold a "white civil rights rally" on the anniversary of last year's "Unite the Right" protest that saw 32-year-old Heather Heyer killed when a car plowed into a group of counterprotesters.
In an email shown to Newsweek, Kessler asks civil rights leader Hawk Newsome, president of Black Lives Matter of Greater New York (an unofficial chapter of the movement), to join him on stage at the Unite the Right 2, claiming "both sides" at the event had their civil rights "violated" by local law enforcement.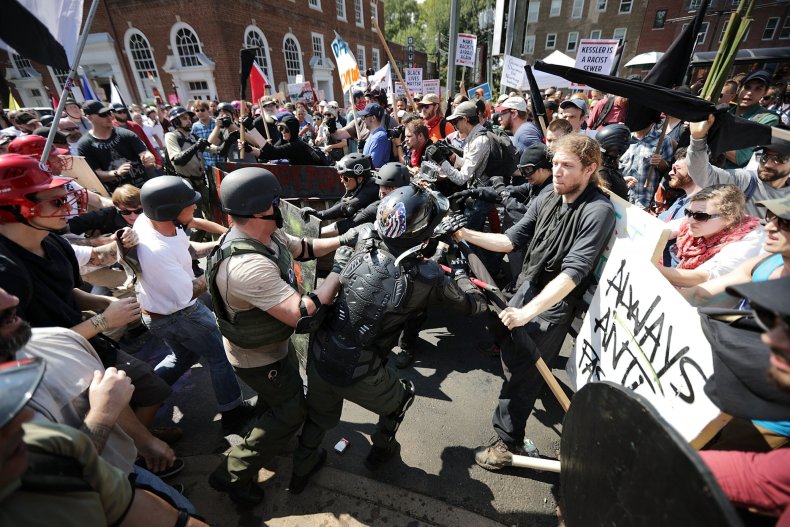 "Although we may disagree on a great many things, I think we're in agreement that the civil rights of people from both sides were violated by the conduct of the Charlottesville Police Department and their stand down last year," stated the email, which looked to have been sent from the same email account listed on Kessler's website.
"I don't intend for this year's event to turn out like last year's and if you'd be willing to talk about what you experienced last year, I'd be willing to invite you on stage at some point and have a conversation about it," the email continues.
The sender adds: "I won't try and embarrass you or hit you with gotcha' stuff."
An 'asinine' request
Newsome, who has been leading a 10-day march from New York to Washington to mark the one-year anniversary of the deadly Charlottesville rally, told Newsweek he was "offended in a lot of ways" by Kessler's email, calling the request "asinine" and "indicative of how nonsensical his logic is."
Read more: Civil rights activists start march from NYC to D.C. to mark one year since deadly Charlottesville rally
Earlier, Kessler claimed that his upcoming event, marking the one-year anniversary of the rally, was being held to protest alleged civil rights abuses by local law enforcement. The Charlottesville Police Department faced widespread criticism over its response to the violence at the Charlottesville rally.
Newsome, who attended the event as a counterprotester, said that while he agreed with criticism that "police failed to do their duty" to prevent violence at last year's deadly Charlottesville rally, he did not believe it had anything to do with "white civil rights."
"The police stayed away and allowed two groups that had extreme amounts of hostility to fight each other," Newsome said.
"We were being hit with rocks, urine, water bottles with cement, tear gas, pepper spray, hammers, and the police stood there and watched," he said. "It was almost as if they wanted the counterprotesters to be hurt. It was a miscarriage of justice."
'Crying wolf'
Newsome said that while he believed police could have prevented violence and even "prevented the death of Heather Heyer," he also accused Kessler of "crying wolf" by claiming to be a "victim" in the events that unfolded last year.
"First of all, I don't believe there is such a thing as 'white civil rights,'" Newsome said.
"The fact of the matter is that the majority of the benefits of civil rights in our country are given to the white majority, and the reason that we step out as civil rights activists is so that we can achieve the same access to rights for all people.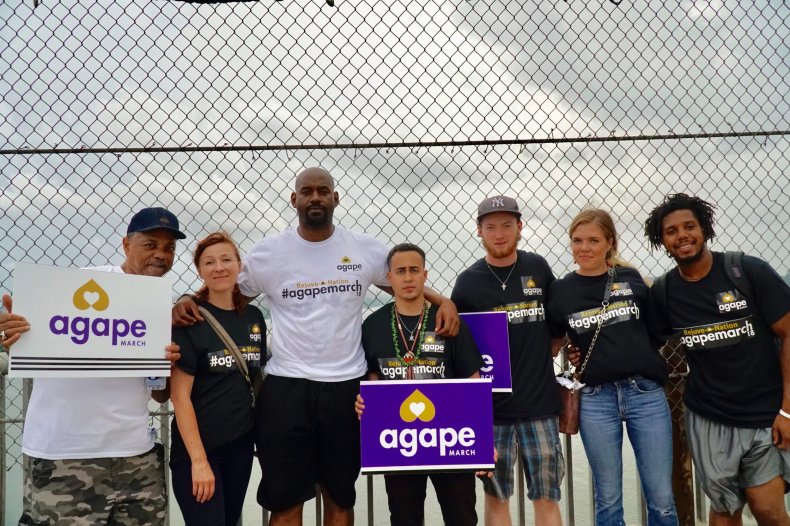 "Under the law, yes, police were supposed to intervene in this circumstance, but if you ask me, Jason Kessler is crying wolf," Newsome said.
The activist said white nationalists "were the reason that police should have intervened."
Newsome asserted that "Heather Heyer's death could have been prevented if Charlottesville was policed properly," but believed that the "weight of Heather Heyer's death falls on the shoulders of Jason Kessler" for organizing the Unite the Right rally in the first place.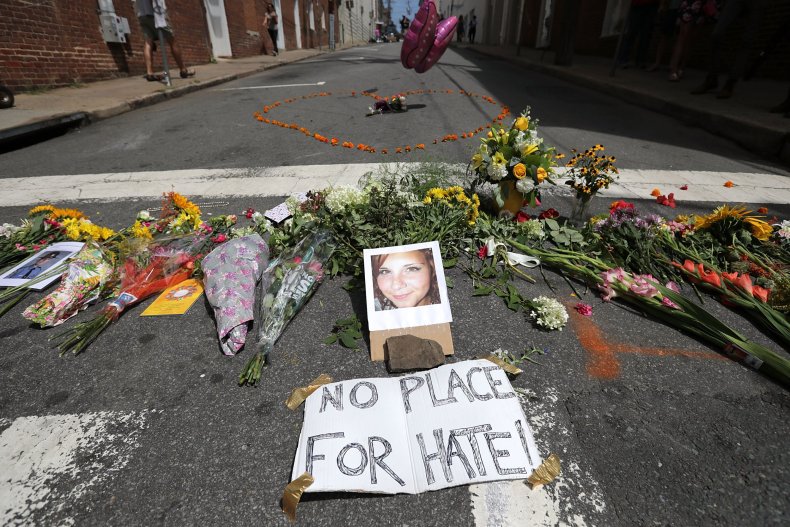 The civil rights activist also questioned why Kessler would be "having a rally on the anniversary of the death of Heather Heyer when you are the same people who are responsible for the death of Heather Heyer.
"And why would you feel that I would be the person to go on that stage?" the civil rights activist continued, adding that he believed Kessler's request was an "attempt to tokenize" the Black Lives Matter movement's efforts.
"We will have no part in that," Newsome said. "There is no way I would choose to be a part of that great evil."
Instead of joining Kessler, Newsome said he and fellow counterprotesters would be concluding their Agape March at the Martin Luther King Jr. Memorial in Washington, D.C. The march was named after the Greek word for "love" and was central to Martin Luther King Jr.'s philosophy of nonviolent social change.
"It's an abomination before God that the same people who killed are a girl are now coming together to promote the same type of hate, to create a similar environment, and that's why we are having a counterprotest that will be held a safe distance away," Newsome said.
He called on Americans to join the August 12 counterprotest in a "show of humility, humanity and solidarity."
"This is a rally against hate," said Newsome. "Our movement, by definition, is superior to theirs, because we come from a place of liberation for all people, and they come from a place of hatred and intolerance."
Kessler did not immediately respond to a request for comment from Newsweek for this article.