'White Power' Slogan and Swastikas Cover Phoenix High School Wall Amid Fresh Wave of Racist Graffiti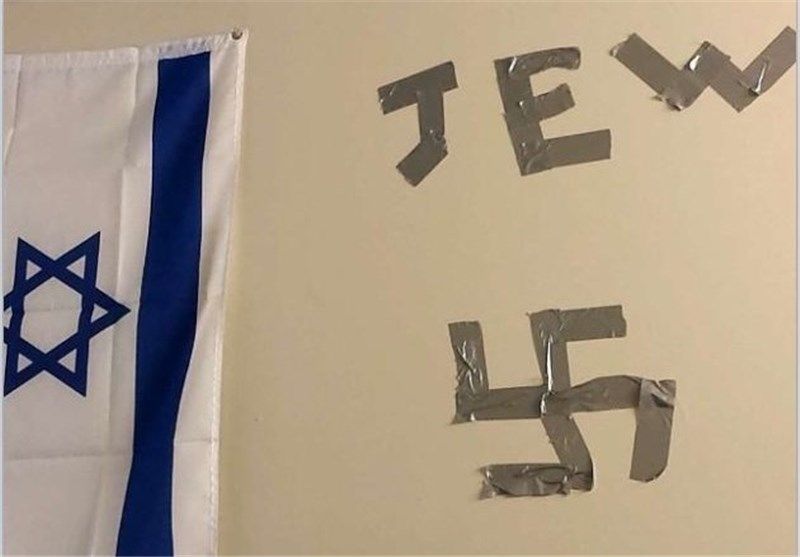 Several swastikas and the words "white power" were spray painted over a wall at a Phoenix High school Saturday morning amid a fresh wave of racist graffiti across the United States.
Phoenix police confirmed they are investigating the incident at Pinnacle High School, which saw graffiti, including swastikas and racist messages, painted over the exterior wall to the auditorium and a nearby pillar. The incident is being investigated by the force's bias crime unit, they told NBC 12 News.
The local Paradise Valley Unified School District added that it had immediately taken steps to remove the graffiti.
"PV Schools does not tolerate this type of behavior," communications specialist Becky Kelbaugh told The Arizona Republic. "We were notified this morning that Pinnacle High School was vandalized with racist symbolism and wording. The Phoenix Police Department was immediately contacted, and our Facilities Department is onsite cleaning up the vandalism."
The local chapter of the Anti-Defamation League, a Jewish civil rights group, said it took the incident extremely seriously.
"ADL finds the vandalism disturbing," Carlos Galindo-Elvira, regional director of the Anti-Defamation League in Arizona, told NBC 12 News. "We find the language to be racially charged, the use of a hate symbol to be inappropriate and certainly the language that was used to denote African-Americans, truly disturbing."
The incident was just one of several instances of white supremacist imagery being graffitied across the country over the weekend. In North Carolina, at least three upscale communities in Gastonia and Clover had swastikas and "KKK," a reference to the Ku Klux Klan, spray painted on outside walls.
Police in Fall River, Massachusetts, reported a swastika painted on the door to an apartment.
There has been a surge in incidents of hate in recent months, much of it targeting colleges and schools. Much has been anti-Semitic in nature, including more than a hundred bomb threats called into Jewish Community Centers across the U.S.
A dual American-Israeli citizen was arrested in connection with the JCC threats last week, but the Anne Frank Center for Mutual Respect, which has been a frequent critic of the president, has called on Donald Trump to do more to address the problem.
"Mr. President, for the first time in our lives, many American Jews no longer feel safe in our country where we have always felt safe," Steven Goldstein, executive director for the New York-based civil rights group, said in a statement Monday. "We have made so many pleas and offered so many ideas to you about stopping the national epidemic of Antisemitism on your watch. Yet you continue to say too little, too late. Where is your action? Where is your heart? For God's sake, where is your conscience?"