White Supremacist Jordan Jereb Who Claimed Link to Parkland Shooter Arrested After FBI Raid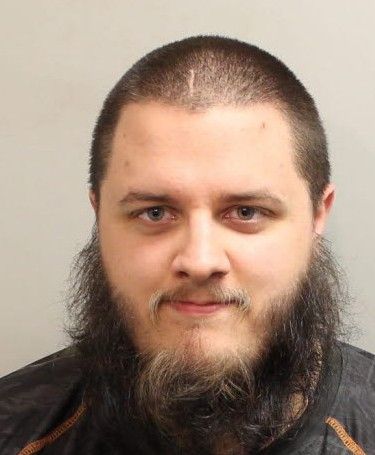 A white supremacist in Florida who claimed affiliation with the man accused of killing 17 people in the shooting at a Parkland, Florida, high school has been arrested after his mother's home was reportedly raided by the FBI.
The Tallahassee Democrat reported that Jordan Jereb was led away by law enforcement on charges of violating his parole on Wednesday, March 21. The FBI also searched the house owned by Jereb's mother and removed several items including a possible computer tower, the newspaper reported.
Online jail roster information from Leon County Sheriff's Office said that Jereb was booked on Wednesday by the Department of Corrections parole and probation section relating to a charge of extortion by threats from May 2016.
During Jereb's first court appearance on Thursday, March 22, the judge said that weaponry in violation of Jereb's parole was found in the search of the house, WCTV reported. The channel reported that in 2016 Jereb served prison time for threatening a state employee.
Related: FBI Was Warned That Florida School Shooter Nikolas Cruz Was 'Going To Explode'
In the aftermath of the shooting at Marjory Stoneman Douglas High School, the Anti-Defamation League claimed that Jereb had said alleged shooter Nikolas Cruz had trained with his white supremacist group, the Republic of Florida.
That was later walked back after law enforcement said there was no known link between Jereb and the shooter. In an update, the ADL wrote that "a member of an alt-right discussion forum wrote that all of the claims were false and were part of an elaborate attempt to troll a network news reporter and other media outlets."
According to the ADL, the Republic of Florida seeks to create a "white ethnostate" in Florida and has links with various white supremacist groups in America. Starting in 2014, the group adopted "concepts from the anti-government extremist militia movement."