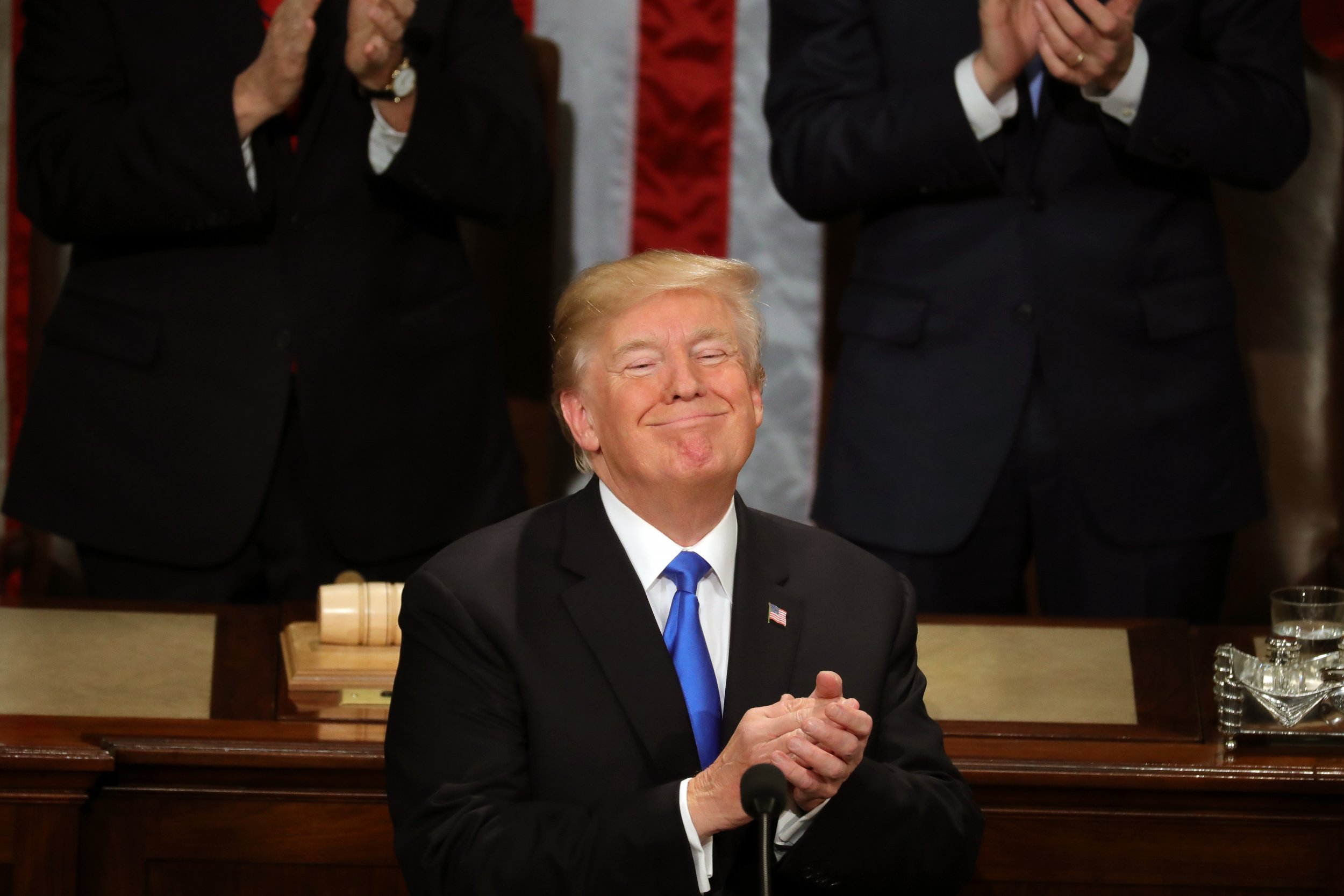 President Donald Trump delivered his first State of the Union address to Congress and the U.S. Tuesday night, and for the most part the speech avoided the type of red meat populist rhetoric that helped attract the support of overt neo-Nazis and white supremacists during his run for office.
One passage from his speech, however, did appear to catch the attention of America's extreme far right, and it related to so-called Dreamers, or undocumented immigrants who were brought to the U.S. as children.
"So tonight, I am extending an open hand to work with members of both parties-- Democrats and Republicans-–to protect our citizens of every background, color, religion, and creed," Trump said. "My duty, and the sacred duty of every elected official in this chamber, is to defend Americans--to protect their safety, their families, their communities, and their right to the American Dream. Because Americans are dreamers, too."

Some critics suggested the comment belittled the struggle of immigrants at a time when marginalized communities feel threatened by the political environment, but white supremacists leapt onto social media to sing its praises. David Duke, a former Klu Klux Klan Grand Wizard and anti-Semitic conspiracy peddler, tweeted a message of gratitude to the president.
"Thank you President Trump. Americans are 'Dreamers' too," Duke wrote.
Duke also called the speech "very powerful" on his Twitter account. He has long been a vocal supporter of Trump.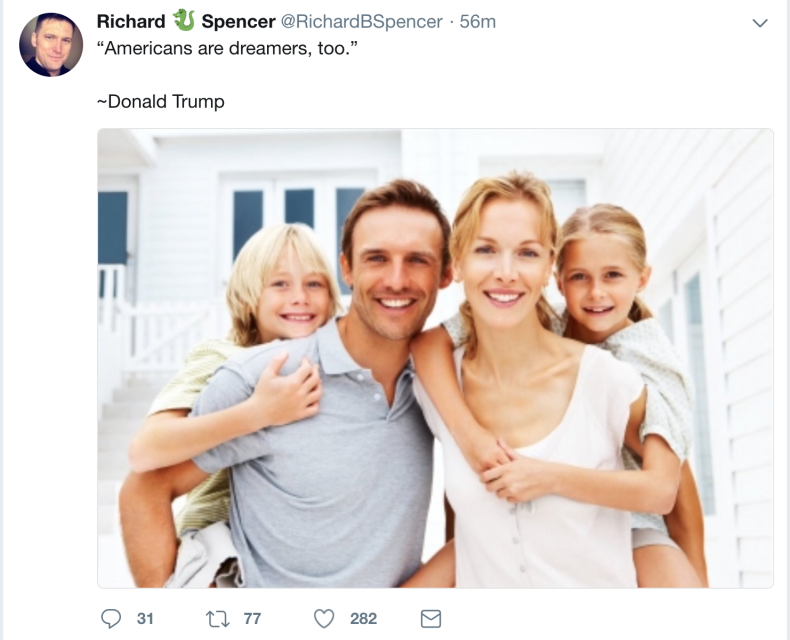 A newer guard of white supremacists—the ones who have branded themselves as being "alt-right", also responded to the line. Richard Spencer, one of the scheduled speakers at the deadly "Unite the Right" rally that descended into chaos in Charlottesville, Virginia in August, quoted Trump and posted a picture of a white family alongside his words. Mike "Enoch" Peinovich, a podcaster who functions as kind of a sidekick figure for Spencer at events, also crowed about the line.
"Ok, the dreamers line was good," Peinovich wrote on Twitter.
Other white supremacists, like Andrew Anglin of the neo-Nazi website Daily Stormer, praised the president in more general terms and appeared to get sentimental hearing Trump address the country.

"Anytime one of these official events happens, I'm always jarred by the fact that we actually elected this man President of the United States of America," Anglin wrote on Gab, a social media site populated by far right users. His site has openly praised domestic terrorism and threatened the murder of children in retaliation for internet censorship in recent weeks.
Some commenters on the left suggested that Trump's comment about Americans being dreamers was a dog whistle to white supremacists. On Fash the Nation, a white nationalist-oriented podcast that aired immediately after the speech, Peinovich suggested that he and others had to pick up where the president left off by broadcasting their propaganda in explicit terms.
"Who is he dog whistling to?" Peinovich asked, suggesting that many white men shared his racist views but did not always vocalize them. "Someone has to be direct about it."