White Woman Jailed for Lying after Saying She Was Attacked by Black Couple
A white woman has been jailed for lying to police claiming she had been attacked by a Black couple when she had not.
Gladys Townsend of Powhatan County, Virginia, told officers that she was assaulted by a Black man and a Black woman on Ridge Road on June 30.
According to a 13 News report on July 2, Townsend told authorities she did not know her assailants but gave deputies a description of the couple and their car.
However, when deputies from Powhatan County Sheriff's Office began investigating, they discovered the 63 year old had lied and the alleged assault had never taken place. Townsend admitted lying and she was charged with filing a false police report.
Powhatan County Deputy Commonwealth's Attorney, Robert Cerullo, told the media at the time that his department takes false reports seriously because of wasted resources.
He said false reports also cause harm to citizens who are "wrongly accused or arrested."
He said: "These concerns were compounded in this situation by the heinousness of the allegation. Behaviour like this cannot be tolerated."
And on Monday, Cerullo revealed Townsend had pleaded guilty to the charge and was given a 12-month jail sentence, with six months suspended, reported 8News.
Speaking after the case, Cerullo, told the news channel: "The only thing I would say is that the sentence was fair due to the inflammatory nature of the allegations.
"As Judge Paul Cella said at sentencing, in our [current] environment, this was like lighting a match to a tinder box."
Local media reported Cella said that Townsend's behaviour could have had "devastating consequences" in the community.
It is not the first time someone has been charged with filing a false report amid heightened racial tensions.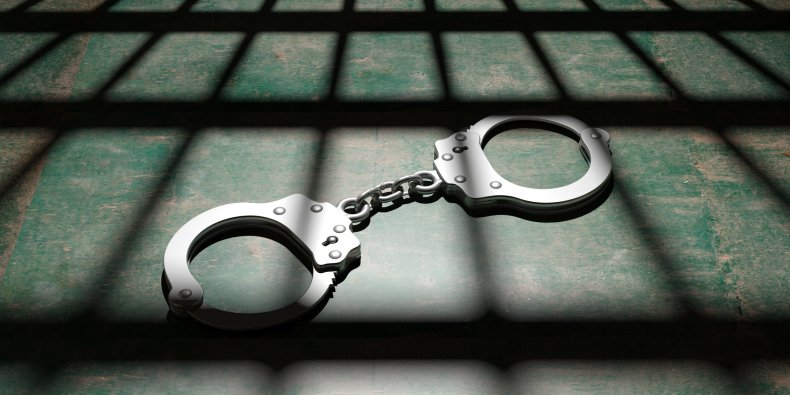 In July, Newsweek reported how Amy Cooper, a white New York City woman who called the police on a Black birdwatcher for allegedly threatening her life, was charged with false reporting.
The Manhattan District Attorney's office announced that misdemeanor charges will be filed against Cooper, who was recorded threatening to call the police on Christian Cooper, who is of no relation. The incident in Central Park, which quickly went viral, began when the bird-watching Cooper asked Amy to put her dog on a leash.
She immediately reacted by screaming for him to stay away from her and was seen on video telling police dispatchers she was being threatened by "an African-American man."
In a statement issued at the time to the media, Cyrus R. Vance, the Manhattan district attorney, said: "Today our office initiated a prosecution of Amy Cooper for falsely reporting an incident in the third degree.
"We are strongly committed to holding perpetrators of this conduct accountable."
Amy Cooper was later fired from her job over the incident and the event sparked ongoing discussion over white people, particularly white women dubbed "Karens," filing false reports against people of color.