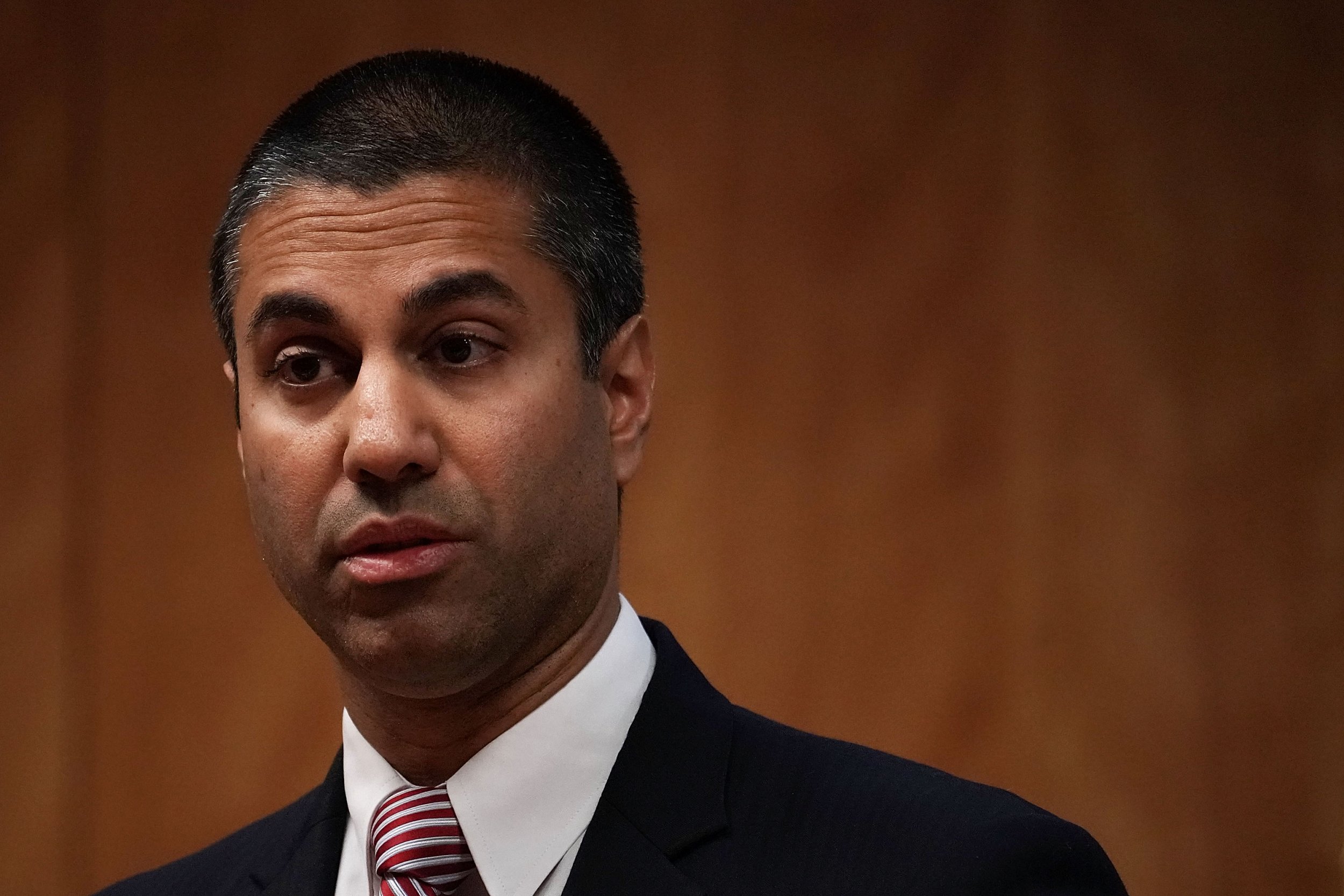 The Federal Communications Commission Chairman Ajit Pai announced a historic vote Thursday repealing net neutrality rules that required internet service providers to treat all online content equally.
"We are restoring the light-touch framework that has governed the internet for most of its existence," he said. The Republican-controlled agency made the decision in a party-line vote of 3-2, NBC reported.
Pai has faced backlash from critics on Twitter who voiced anger over the decision. On the eve before the vote, a Daily Caller video of Pai dancing in a Santa suit and talking about the FCC decision went viral and earned him criticism.
"You can still shop for all your Christmas presents online!" Pai says in the video. The footage then cuts to Pai dressed up as Santa Claus and saying, "Yeah! Got that bulk deal on fidget spinners!" The video also shows Pai posing with puppies and taking selfies.
But who is the official who rolled back net neutrality regulations?
Pai had served as a commissioner for the FCC under former President Barack Obama but did not share the administration's net neutrality opinion. The 44-year-old was designated by President Donald Trump to become the commission's chairman in January and shortly thereafter, began an effort to rollback the Open Internet Order rules.
Pai has opposed net neutrality since rules were put in place in 2015.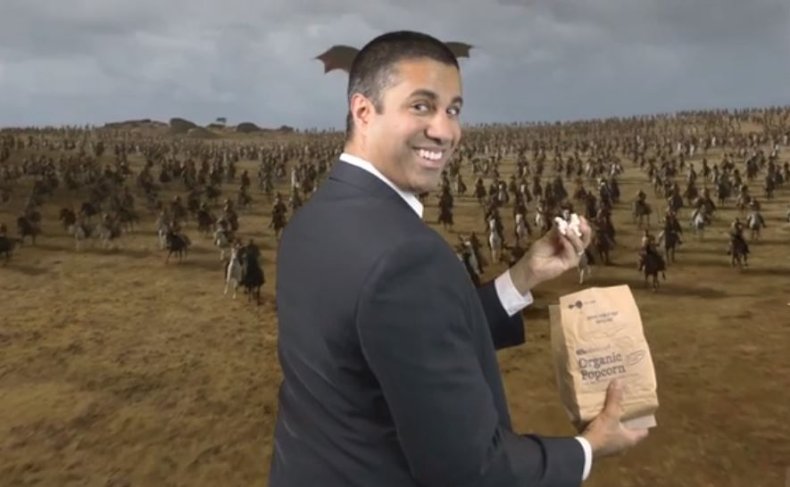 "The American people are being misled about President Obama's plan to regulate the Internet," Pai said in a 2015 statement, adding that the plan was "worse than I had imagined."
Senate Majority Leader Mitch McConnell recommended Pai to spearhead the FCC. McConnell himself co-sponsored legislation to repeal net neutrality.
Prior to joining the FCC, he worked as an attorney for telecommunications company Verizon. The internet service provider is among others that stand to benefit from the net neutrality rollback, Fortune reported.
"We are helping consumers and promoting competition," Pai said before the vote, Pacific Standard reported. "Broadband providers will have more incentive to build networks, especially to underserved areas."
Days before the landmark FCC vote, Pai joked at a Federal Communications Bar Association dinner on Tuesday that he was a puppet and a shill for Verizon.
"He seems to be under the thrall of very powerful business interests in Washington to the extent that he is dismissive of all other arguments," Free Press campaign director Timothy Karr told The Guardian. "Any input that would in any way upset his entrenched views about helping these powerful cable companies."
Though the net neutrality decision will benefit big internet service providers, other companies that could see gains like Netflix responded to the decision negatively.
"We're disappointed in the decision to gut #NetNeutrality protections that ushered in an unprecedented era of innovation, creativity & civic engagement. This is the beginning of a longer legal battle. Netflix stands w/ innovators, large & small, to oppose this misguided FCC order," Netflix's social media account tweeted.
Pai is an alumnus of Harvard University and the University of Chicago School of Law.