Who is Announcing the 2021 Super Bowl? CBS Lineup for Sunday
The Super Bowl has been played in Florida more than any other state, and CBS has televised more Super Bowls than any other network. It's only fitting that the network will call air Sunday's game in Tampa, Florida.
Sunday's game between the Kansas City Chiefs and hometown Tampa Bay Buccaneers is probably more anticipated than any other Super Bowl in recent memory, and a lot of that is due to the quarterback matchup. Patrick Mahomes (Chiefs) led his team to last year's title while Tom Brady (Buccaneers) led the New England Patriots to the championship the year before that.
The game will kickoff at 6:30 p.m. ET Sunday on CBS.
This is the first-ever Super Bowl matchup between the two previous winning quarterbacks. It's a game between the 43-year-old quarterback (Brady) who's playing in his 10th Super Bowl and going for his seventh championship against the newcomer Mahomes (25), who could potentially break all of Brady's records one day.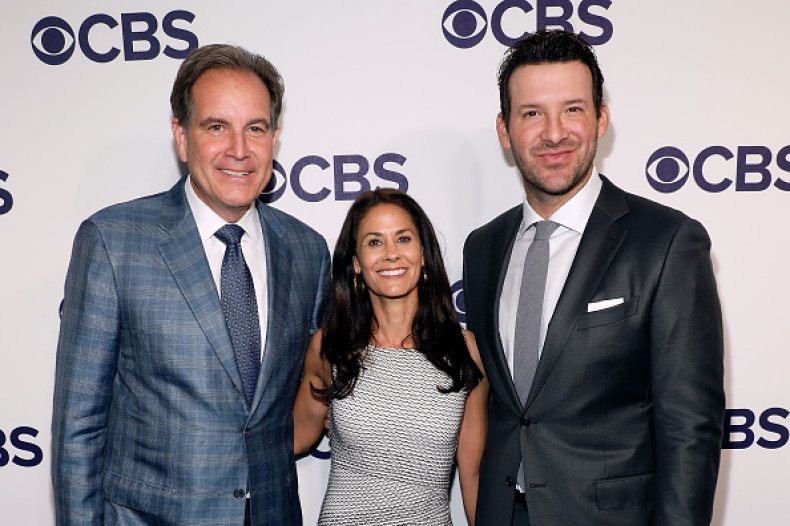 For CBS, they have their top crew calling Sunday's game. Jim Nantz will lead the play-by-play action from the booth alongside color analyst Tony Romo, the former Dallas Cowboys quarterback. This is the second Super Bowl the two will call together after calling Super Bowl LIII two years ago when the Brady-led Patriots beat the Los Angeles Rams, 13-3.
On the sidelines this Sunday for CBS will be Tracy Wolfson, Evan Washburn and Jay Feeley. CBS rules analyst Gene Steratore will also be on hand to explain any rules, replays and other questions from the broadcast crew.
This will be the third time Wolfson and Washburn have been sideline reporters while Nantz has been in the booth. The other times were Super Bowl LIII in Atlanta and Super Bowl 50 in Santa Clara, California.
This Sunday will be the 21st Super Bowl to be broadcast live by CBS, which shared the duties with NBC for Super Bowl I. Since then, only one network has aired the game each year.
Breakdown of Super Bowls aired by each network (not counting this week):
CBS — 20 (Shared Super Bowl I with NBC)
NBC — 19 (Shared Super Bowl I with CBS)
FOX — 9
ABC — 7
Here are the most Super Bowl games called by a play-by-play announcer:
Pat Summerall — 11
Al Michaels — 10
Dick Enberg — 8
Joe Buck — 6
Curt Gowdy — 6
Jim Nantz — 5
Ray Scott — 4
Greg Gumbel — 2
Jack Buck — 1
Frank Gifford — 1
Jack Whitaker — 1 (with Curt Gowdy)
Color commentary (Not including this year):
John Madden — 11
Phil Simms — 8
Troy Aikman — 6
Merlin Olsen — 5
Frank Gifford — 5