Who Are The Major Players in Robert Mueller's Russia Investigation?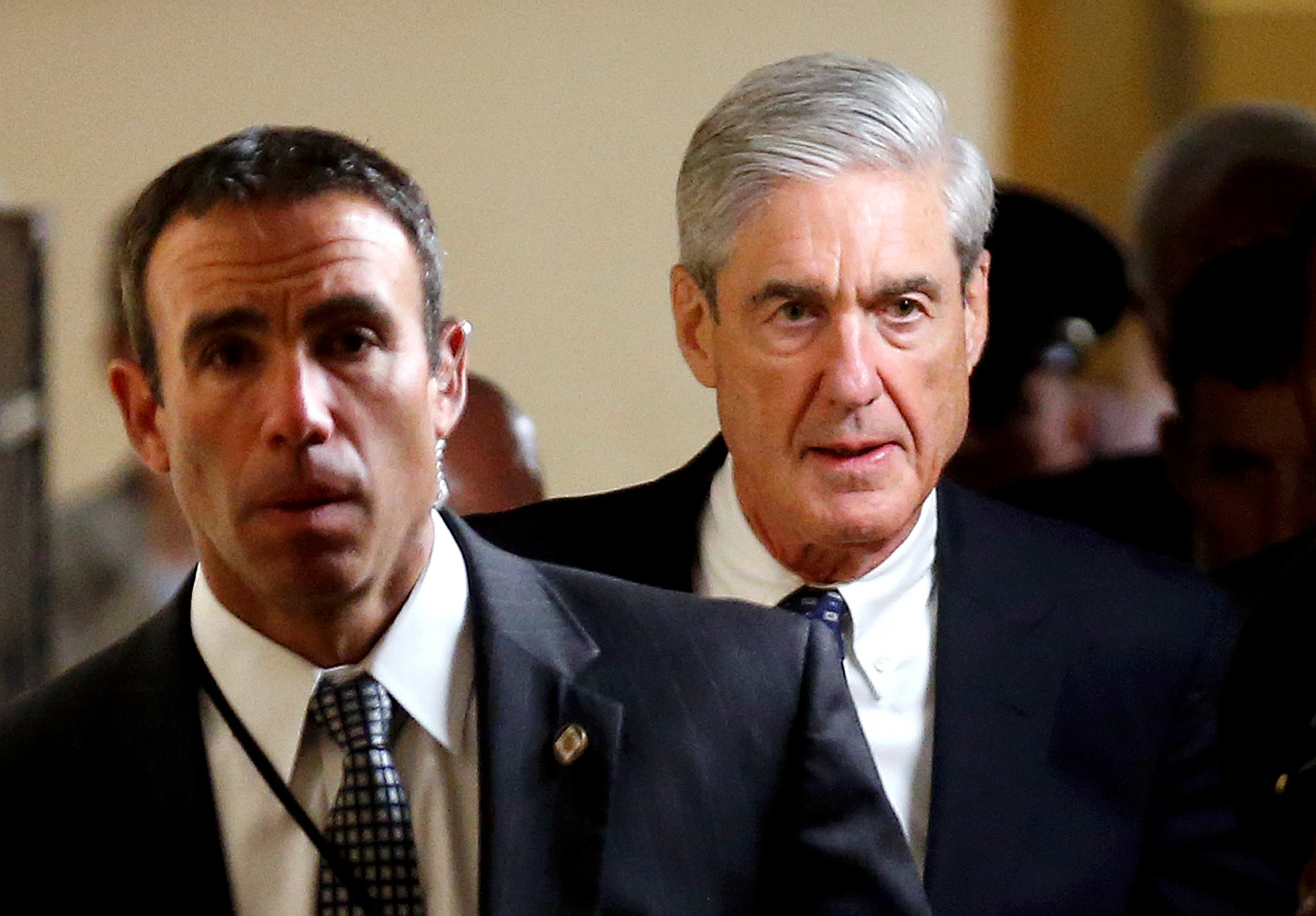 Special counsel Robert Mueller's investigation into alleged links between Russia and the campaign of Donald Trump inched closer to the president's old stomping grounds Tuesday amid calls from Fox News host Sean Hannity for Mueller to resign "immediately" from the probe.
On Tuesday, The Wall Street Journal reported that the Manhattan U.S. Attorney's office is joining Mueller's probe, citing three source familiar with the investigation. Trump lived in Manhattan's Trump Tower before he was sworn in as president in January.
Two of the sources told the newspaper the attorney's office is investigating Paul Manafort, Trump's campaign chairman, for potential money laundering, alongside Mueller's probe into his real estate deals in New York. Manafort has not been accused of (and denies) any wrongdoing.
Mueller is investigating whether the Trump campaign or its associates assisted Russia's efforts to interfere in the 2016 election as well as the firing of former FBI director James Comey. American intelligence agencies said in January that Moscow led a misinformation campaign to tilt the election toward Trump.
On Tuesday, Hannity charged that Mueller has "conflicts of interest" in the investigation because he headed the FBI when it was investigating corruption in Russia's state atomic energy company Rosatom, as it vied to buy up American uranium mines in Kazakhstan in 2009.
The U.S. Attorney's Office for the Southern District of New York—which specializes in white collar and organized crime, mortgage fraud, and public corruption—is just the latest high powered legal office to assist Mueller's team of top attorneys.
Read more: Here's what the 'Golden Shower' dossier now being investigated by Mueller claims about Trump and Russia
New York State Attorney General Eric Schneiderman
Mueller's team has been working with Schneiderman to investigate Manafort's financial transactions and lobbying work for foreign governments, several people familiar with the matter told Politico in late August. Trump does not have pardon power over state crimes, so a case against Manafort from Schneiderman could be used to flip him as a witness against Trump and his campaign. Schneiderman previously won a $25 million settlement from Trump last year after he prosecuted a case of fraud against Trump University.
Mueller's Legal Team
Mueller has drawn from some of the largest legal firms and top government lawyers to assemble his investigatory team of 17 lawyers who are expert in turning witnesses, investigating organized crime, in particular white collar crimes like money laundering.
Here are just a few that have been selected to crack the case.
U.S. Justice Department Deputy Solicitor General Michael Dreeben
Dreeben has argued more than 100 cases before the U.S. Supreme Court. As deputy solicitor general he is in charge of prosecuting the Department of Justice's criminal cases. Dreeben is "a demigod of the legal world, respected and feared by everyone in the realm of criminal law," a Washington attorney told the Daily Beast.
U.S. Justice Department appeals lawyer Scott Meisler
Meisler is an appellate attorney with the Justice Department's criminal division. Appeals lawyers know the ins and outs of complicated federal laws so they can argue whether a conviction should be upheld or overturned in federal circuit courts or the U.S. Supreme Court.
U.S. Justice Department Chief of the Criminal Division's Fraud Section Andrew Weissmann
Weissmann joined Mueller's team in May after taking leave from his job at the DOJ. When Mueller was director of the FBI, he worked under him as a general counsel from 2011 to 2013 and led the task force the prosecuted Enron. Recently he oversaw the probe into Volkswagen's car emissions car fraud scheme.
U.S. Justice Department assistant solicitor general Elizabeth Prelogar
A former law clerk to Justices Ruth Bader Ginsburg and Elena Kagan, Prelogar is fluent in Russian, where she studied as a Fulbright scholar. In the solicitor general's office she worked alongside Dreeben. "Elizabeth is perhaps the best young lawyer with whom I have ever worked," said attorney Neal Katyal, a partner Hogan Lovells, where Prelogar used to work in private practice.
U.S. Attorney's Office for the Southern District of New York, prosecutor Andrew Goldstein
Drawn from his post at the Southern District of New York's public corruption unit, Goldstein is an expert in white collar crime and money laundering cases. Golstein's former office was revealed by the WSJ Tuesday to be assisting the Mueller probe. Goldstein's former boss Preet Bharara was fired by Trump in March after he refused to resign.