Who Are Mayim Bialik and Ken Jennings? The Pair Named 'Jeopardy!' Hosts for Rest of Season
Jeopardy! has announced that Mayim Bialik and Ken Jennings will remain the hosts for the remainder of the game show's current season.
"We are delighted to let you know that Mayim Bialik and Ken Jennings will continue to share hosting duties through the end of Jeopardy! Season 38, and Michael Davies will remain as executive producer," Sony said in a Wednesday statement. "We're so pleased to have such an excellent and experienced team in front of and behind the camera as we head into 2022!"
New episodes of the season are scheduled to air until July 29, 2022.
The pair were named the new hosts of the shows after the abrupt exit of Mike Richards, the show's executive producer who was briefly tapped to take over Alex Trebek's role.
Trebek hosted Jeopardy! for 37 years before his death in November.
LeVar Burton, Anderson Cooper, Aaron Rogers, Robin Roberts, Katie Couric and George Stephanopoulos had also auditioned for the full-time gig.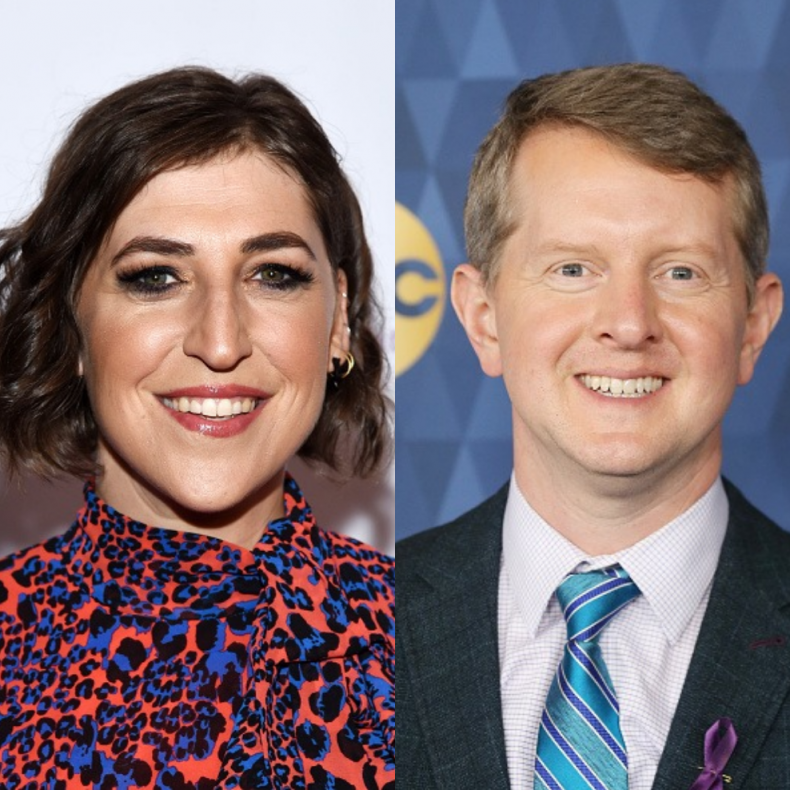 Mayim Bialik
Bialik is best known for portraying Amy Fowler on The Big Bang Theory, a role for which she received two Critics' Choice Awards and four Emmy nominations.
Born in San Diego, Bialik started her career as a child actress. Following her role as the title character in NBC's Blossom, she returned to school, receiving both her Bachelor of Science and PhD in neuroscience from UCLA.
She currently stars in Fox's Call Me Kat and hosts her own podcast on mental health, Mayim Bialik's Breakdown.
When Richards was named the permanent host of Jeopardy!'s syndicated show, Bialik was picked to present Jeopardy! specials and tournaments.
After Richards stepped down due to multiple controversies that emerged from his past, Sony announced that Bialik would host several weeks of episodes before splitting hosting duties with Jennings.
Bialik had expressed interest in taking over the role permanently.
In an op-ed published by Newsweek, she wrote: "I joke that I would give up my first child to host permanently!"
She shares two sons with her ex-husband Michael Stone.
Ken Jennings
Jennings is widely known for being the highest-earning American game show contestant, having won money prizes across five different shows, including a total of $4.5 million on Jeopardy!
Jennings was born just outside of Seattle but grew up overseas in South Korea and Singapore, where he became a devoted viewer of Jeopardy!
While working as a software engineer in Salt Lake City in 2004, Jennings successfully auditioned for a spot on the game show, where he went on to hold the show's longest winning streak of 74 consecutive wins.
He later went on to appear on several Jeopardy! tournaments and authored 12 books, including several about his time on the game show.
Following Trebek's death in November 2020, Jennings was the first of a series of guest hosts that filled the famed presenter's shoes.
In September, Jennings joined Bialik to fill in as the daytime Jeopardy! host.
He resides in Seattle with his wife, the couple's two children and their two dogs.