Who Are Patrick Mahomes' Parents, Brother? Get to Know His Family
Patrick Mahomes is one of the most talked-about athletes in the United States, with his stock rising even higher after he helped the Kansas City Chiefs to their second Super Bowl win in four years last month.
The 27-year-old quarterback is being hailed as the successor to the crown left by G.O.A.T. (Greatest of All Time) Tom Brady, when he decided to retire for good from the NFL after the last season.
Mahomes has had the support of his parents, Pat and Randi, throughout his time as a pro as well as a stellar collegiate career at Texas Tech.
There was a time, though, that he could have followed in the footsteps of his father into Major League Baseball, with his dad urging him to forget football at one point, but he stuck to what he seems best at and it is looking like a great decision.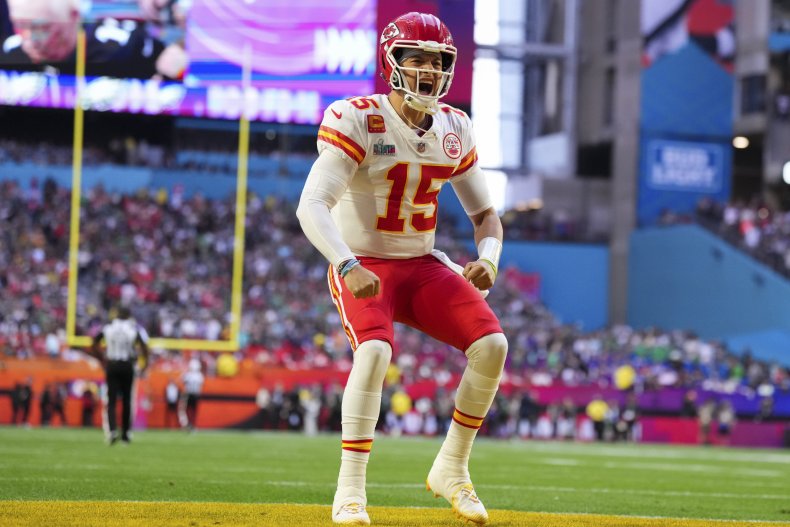 Pat was always certain that his son was going to make it as a professional athlete, especially with his background in baseball, telling KDFW in Dallas in January 2020: "I knew when it came to sports, he was going to be able to reach whatever level he wanted."
Here's everything to know about Pat Mahomes, Randi Martin and Patrick's brother, Jackson Mahomes.
Where are Pat Mahomes and Randi Martin from?
Randi grew up in the small East Texas town of Troup, according to her website.
She said that her childhood was spent in a "humble, tight-knit town and her parents made her the woman she is today."
Randi attended the same school from kindergarten to high school and her siblings and parents still live in her childhood home.
Pat is from Lindale, Texas, and during his time at Lindale High School, the Tyler Morning Telegraph described him as a "powerhouse athlete."
Such was his prowess at sports that Pat was an all-state athlete in football, basketball and baseball.
What sport did Pat Mahomes play as a pro?
Pat was a Major League Baseball pitcher from 1992 to 2003, during which time he played for the Minnesota Twins, Boston Red Sox, New York Mets, Texas Rangers, Chicago Cubs and Pittsburgh Pirates.
He is now the host of The Big Mahomes Show, which is a weekly podcast that "pulls the curtain back on professional sports with coverage of all things sports."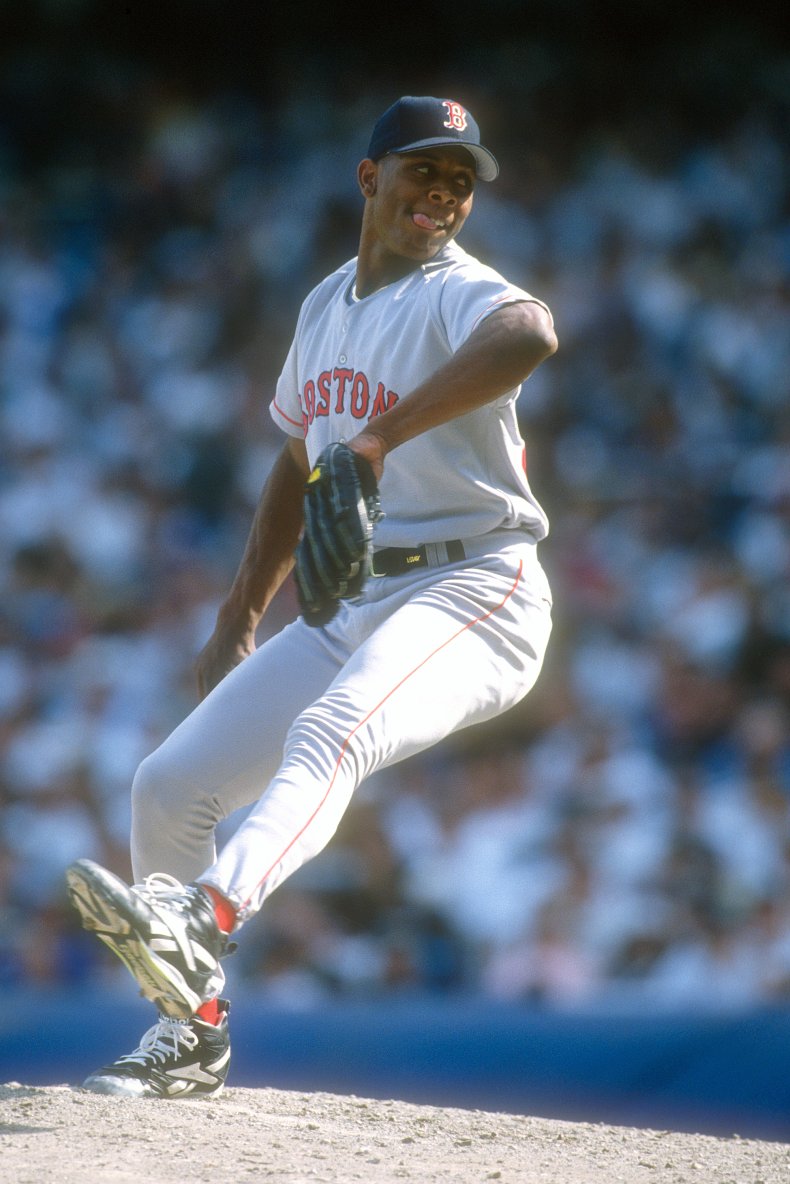 What does Randi Martin do for work?
Randi is an events planner and also has her own merchandise company. On her official website, she explains that her mission is to "set a positive example and make a difference in the lives of others by beginning each day with God in prayer and thanksgiving so that Jesus' light may shine through me."
Randi is also involved with the children's charity Variety KC, and she holds annual fundraisers for the organization that provides resources to aid children with disabilities.
Are Pat Mahomes and Randi Martin still married?
Randi and Pat divorced in 2006 but remain on good terms and are regularly seen at their son's games together.
On her website, Randi explained that being married to a professional baseball player took its toll on their marriage, and it was not something she expected for her life when she first met Pat.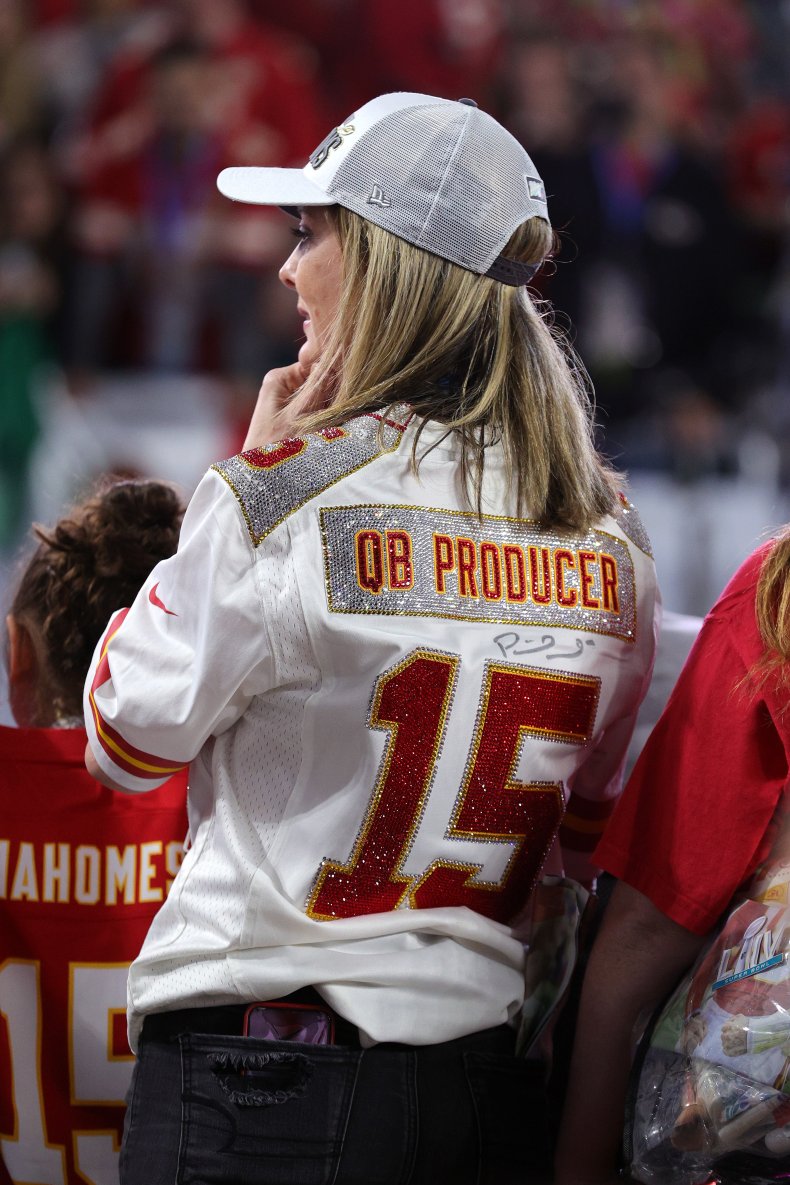 It says that the couple reconnected after high school.
"When they met, Randi had no idea that her future husband was a star athlete that played professional baseball," according to the website. "Married life with a professional baseball player is a hard life and took a toll on their relationship, which led to divorce. True to Randi's optimistic spirit, the two are friendly to this day."
Pat originally urged his son to quit football
Patrick excelled at a number of sports in high school and originally his dad thought that he showed the most talent for baseball and urged to follow him in that direction.
"He grew up in the clubhouse, he was always around the game, and he was always the best player on his baseball team," Pat told the Los Angeles Times. "He was an unbelievable shortstop, he always led his team in hitting, and he threw 97 mph on the mound, so I always thought he was gonna be a baseball player."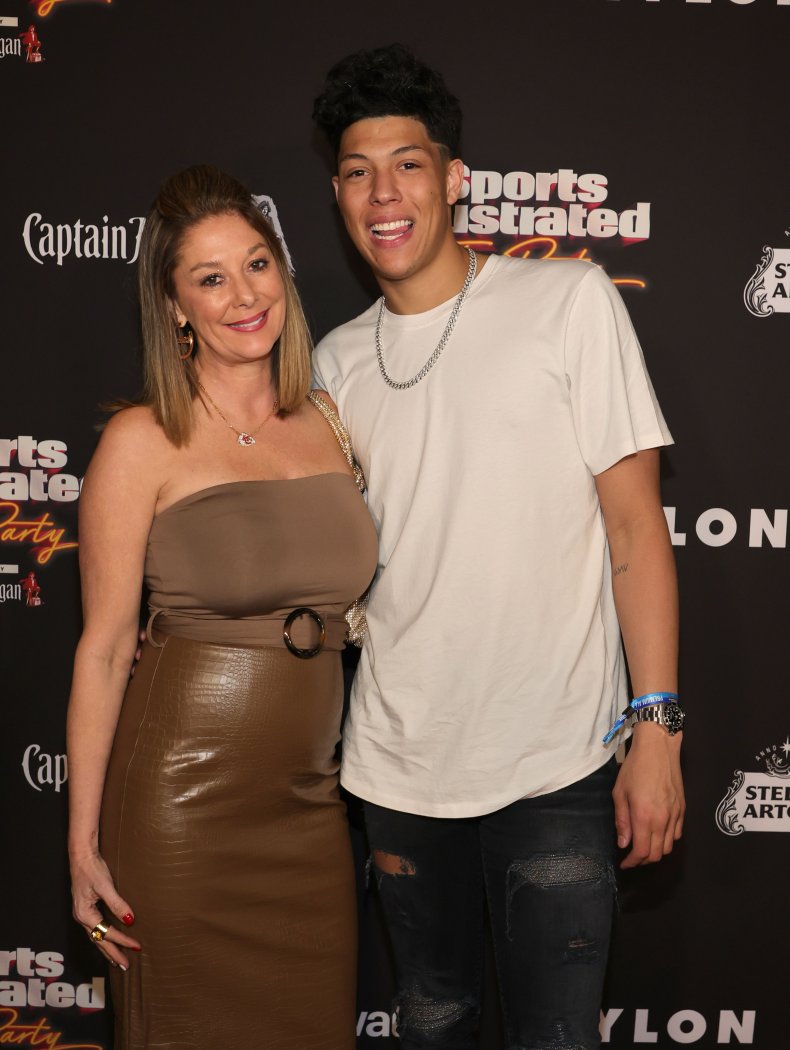 During his son's sophomore year, Pat thought he should go all-in on baseball.
"I just thought we were wasting time when he could have been working on the sports he would go to college for, baseball and basketball," he said. "Plus, I didn't want him to get hurt."
He said that it was Randi who intervened and said to follow a football path.
Pat recalled: "She told him to pray on it and think hard about what he wanted to do, and God would give him the answers. I guess God told him to keep on playing [football]."
Who is Jackson Mahomes?
The 22-year-old younger brother of Patrick is a social media influencer with more than 1.2 million followers on TikTok alone.
Jackson has come under fire on social media for being too involved in the celebrations of Patrick's successes and has been mercilessly trolled since the Super Bowl and accused of trying to take his brother's limelight.
He vowed to continue doing his thing, no matter the reaction.
Patrick Mahomes also is half-brother to two young sisters, Mia and Zoe. Patrick and wife Brittany have two children, 2-year-old Sterling Skye and 3-month-old Patrick "Bronze" Lavon III.
Do you have a tip on a sports story that Newsweek should be covering? Do you have a question about the NFL? Let us know via entertainment@newsweek.com.