Who are the Real Winners in the Demise of the NCAA's Amateurism Rule? | Opinion
The writing is on the wall. Amateurism is on the way out.
During oral arguments on Mar. 31, the Supreme Court expressed significant doubts about the viability of the nonprofit National Collegiate Athletic Association (NCAA)'s amateurism rule. This is the organization's second setback in less than two months. In early February, Congress introduced legislation—commonly referred to as the NIL bill—that would force the NCAA to allow players to profit from their image. While college athletes could stand to benefit greatly, they may not be the biggest winners in the demise of this controversial rule.
College sports is a massive industry, and the NCAA is its gatekeeper, banker and police officer. By cutting the metaphorical purse strings, the NCAA would not be able to exercise tight control over whether their players receive compensation. What a future post-amateurism landscape could look like remains unclear. With major power-house companies hoping to benefit from the massively deregulated multi-billion dollar industry of college sports, it seems unlikely that the players will be the ones calling the shots.
The NCAA has long claimed that their policy is a form of protection from possible exploitation, an argument that the Supreme Court justices challenged during oral arguments.
"They have programs that bring in billions of dollars. ... The arguments are they're [the players] recruited, they're used up, and then they're cast aside without even a college degree. So they say, how can this be defended in the name of amateurism?" Supreme Court Justice Samuel Alito asked.
Needless to say, it's not looking good for the NCAA.
"Amateurism is in a state of purgatory at the moment and will remain so until at least this summer and perhaps well beyond," said Michael McCann, University of New Hampshire law professor and Sportico legal expert. This issue could potentially be decided in Congress, the courts, or even in the NCAA board room, but it's clear that a decision is coming soon.
Several companies have a major stake in the outcome, one of them being the video game giant Electronic Arts (EA), who is set to rerelease their NCAA football game in 2023. The news of the game's return garnered excitement in the college sports community.
"Growing up, I always wanted to be on the EA's NCAA Football game," former Alabama wide receiver Mac Hereford said. "I mean, Jalen Hurts used to talk in class about how badly he wanted to be in the game too. ... It's every guy's dream."
For many players, that dream is finally within reach again. EA originally halted the production of NCAA Football in 2013 due to legal complications. NCAA wouldn't allow their players to be compensated and the courts ruled that not paying the players for their likeness violated antitrust laws. Although EA Sports Vice President Daryl Holt told ESPN that the game would be released regardless of the status of amateurism, his narrative seems unlikely. College football is attractive due to its environment and players. EA knows this. If amateurism were to exist, even in a hindered form, the company could face significant issues in being able to recreate what makes the sport magnetic.
"That process would need to comport with amateurism rules, in whatever form they exist after the NCAA v. Alston ruling," professor McCann said. EA stands to make an exorbitant amount of money from the decline of amateurism. Paying players is a low price compared to the massive revenue they stand to generate.
For several companies, college athletes are an extremely lucrative form of advertising. Take March Madness as an example. Not a single game goes by without a sports logo clearly shown on a player's jersey. Currently, companies have sponsorship deals with college teams, but should the brands be able to pay the players directly, their advertising could be increasingly effective.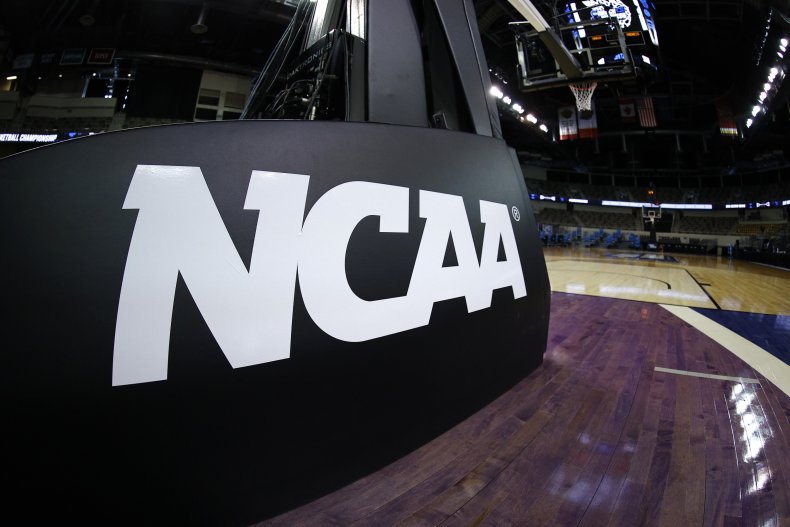 Sponsored college athletes could post branded products on their social media and appeal directly to their massive young fan base. Companies would be getting a lot more and potentially spend a lot less. It seems unlikely colleges would give up their sponsorship deals by letting their players take individual contracts: What happens when a college is paid millions to display Nike on their uniform, yet a player received a contract from Adidas? McCann says that the code of conduct placed on coaches could help regulate this conflict of interest. However, relying on college's self-made rules to govern their behavior seems paradoxical.
Some players worry that the increased financial responsibility that could come with the end of amateurism would be difficult for young, sometimes even underage, players.
"You're in college, you're still developing. ... It's scary to think that a brand could throw a sum of cash at a player and make it sound really good, and a lot of players aren't going to understand it's not the best thing," Hereford said, pointing to a 2020 scandal involving the NBA Pelicans power forward Zion Williamson.
ESPN reported that Williamson was asked under oath if his parents "received gifts, money and/or other benefits" from Adidas and Nike as well as people associated with Duke University. When dealing with possibly underage athletes accepting large sums of money, parents could be a determining factor in a student entering a contract and it might not always be in the student's best interest.
While players would be thrust into a new landscape of possible exploitation, it's hard to argue that the NCAA has succeeded in protecting their athletes against similar issues. The NCAA claims to have several regulations in place to ensure a student receives a good education, such as the 20/8 rule where players are only allowed to train 20 hours a week in-season and 8 hours a week off season. This is intended to ensure students have time to keep up with their academics, amid claims the graduation rate of players is lower than ideal.
A top D1 football player who asked to remain anonymous due to the NCAA's stringent rule on press communications said that these rules are essentially meaningless.
"The 20/8 rules are constantly violated at essentially every program. For [the NCAA] to uphold the morality of focusing on the educational component, yet have no enforcement mechanism when coaches keep players occupied with time commitments is very hypocritical," the player said.
If the NCAA can't regulate colleges, how will they be able to control the possible responsibilities that come with players getting paid?
It's clear that the current situation is flawed. Should amateurism end without proper regulations in place, student-athletes would risk being tossed from one exploitive situation to another without their best interests in mind.
Jules Schulman is a Los Angeles-based sports journalist and researcher.
The views expressed in this article are the writer's own.