Who is Arman Izadi? YouTuber Arrested In Connection With Jake Paul
As YouTuber Jake Paul has had his home raided by the FBI, agents have also searched the home his friend Arman Izadi—but who is he?
A raid of a Las Vegas residence known as 'Graffiti Mansion' is reportedly linked to the arrest of Paul and his friend Arman Izadi in May in Scottsdale, Arizona, according to TMZ.
On August 5, 2020, Paul's mansion in Calabasas, Los Angeles was raided by the FBI, in what is the latest scandal associated with the 20 million subscriber internet personality.
ABC News reports that local news footage shows agents gathering several rifles from the property. A spokesperson for the FBI said: "The FBI is executing a federal search warrant at a residence in Calabasas in connection with an ongoing investigation."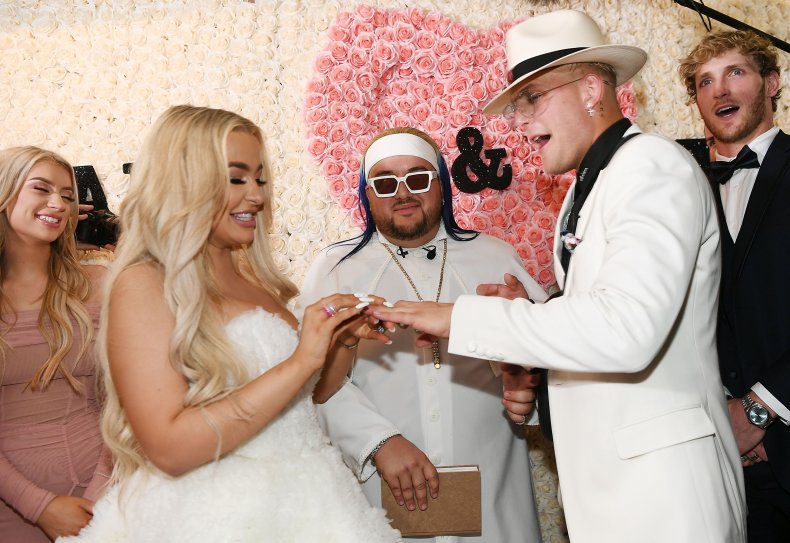 TMZ reports that the FBI confirmed they are "investigating allegations of criminal acts surrounding the incident at Scottsdale Fashion Square in May, 2020."
In May of this year, Paul was embroiled in a looting scandal when he was charged with criminal trespassing and unlawful assembly after he was recorded inside Scottsdale Fashion Square Mall in Arizona during protests after the death of George Floyd.
According to FOX 10, Paul "unlawfully entered and remained inside of the mall when it was closed."
He denied the claim in a statement posted to Twitter, reading: "To be absolutely clear, neither I nor anyone in our group was engaged in any looting or vandalism."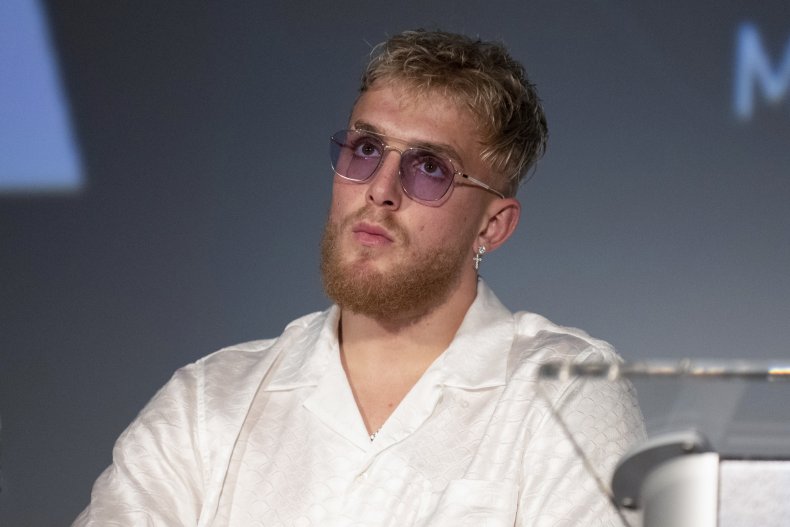 The charges were since dismissed as of August 5 by the city attorney but it seems the FBI has taken over as part of a larger investigation.
Izadi, 35, who is a longtime collaborator and former friend of Paul, was also arrested in Scottsdale.
According to his own website, Izadi is a self-described "American businessman, leading hospitality entrepreneur and renowned social media insider." He is a former member of Paul's Team 10 crew and has 169,000 subscribers on YouTube.
However, a 2018 profile from The Daily Beast paints a less than flattering picture of Izadi, deeming the YouTube personality a "convicted pimp."
The report states that in 2012, Izadi was convicted of attempted battery and pleaded guilty to pandering, which is the legal term for pimping. Then the next year, he was arrested on 20 counts related to robbery, kidnapping, pimping, and battery.
Izadi told the publication he was set up and was working towards clearing his name.
YouTube fans may also recognize him as the man who officiated over Paul's wedding ceremony to Tana Mongeau's last year.
Following the looting scandal in May, Izadi defended Paul, tweeting on June 4: "So they want to charge @jakepaul for being in the wrong place at the wrong time? Interesting... Unlawful assembly is a super stretch seeing as how there was no order to disperse only a gas can in our direction after walking out of a restaurant to see what was going on."