Who is Gary Martin? Aurora Shooting Suspect Identified by Police
A mass shooting took place in the suburbs of Chicago, Illinois, on Friday afternoon, prompting a large police response and school lockdowns. Friday night authorities identified the shooter, Gary Martin, a 45-year-old former employee of the Henry Pratt Company where the shooting took place.
The city of Aurora, the town where the shooting took place, tweeted that the shooter had been apprehended hours before Martin was identified.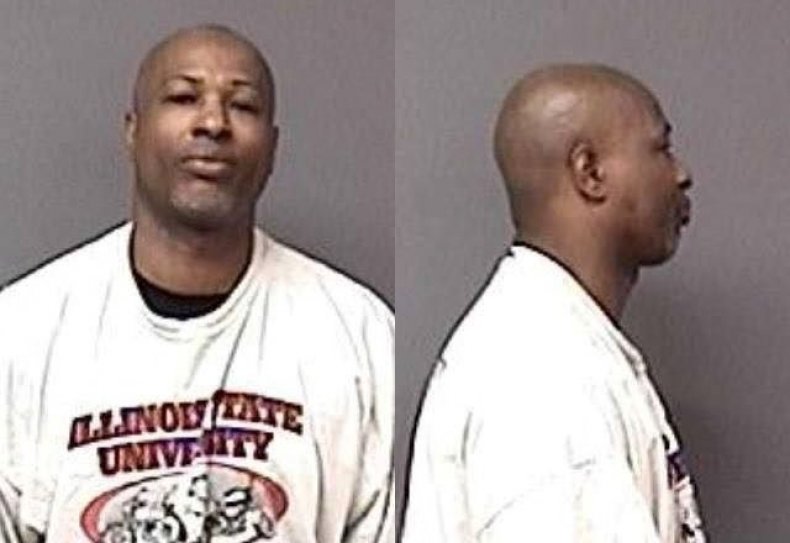 Preliminary reports indicate Martin killed five employees before police officers arrived at the scene, Aurora Police Chief Kristen Ziman said during a press briefing. Martin was killed almost 90 minutes later after exchanging gunfire with police officers as they searched the 29,000 sq ft building.
Numerous others were injured with several local hospitals reporting to local media that they have received patients from the manufacturing plant. Five police officers were wounded, with a sixth being sent to a local hospital to receive treatment for a knee injury, Ziman said.
All the officers were listed in stable condition although two were airlifted to hospitals in Chicago to receive further treatment. As of the 9 p.m. press briefing, one of the officers was undergoing surgery. All the injuries were non-life threatening.
The names of the victims and the injured officers are being withheld pending notification of the victims' families and for the privacy of the Aurora Police Department officers as they recover from injuries. However, the names will be released later on, Ziman said.
According to the Chicago Sun-Times, Martin's mother, who did not give her name, said that he had recently been laid off from the Henry Pratt Company and was "stressed out" before the shooting.
Martin's sister, Tameka Martin, spoke with WBEZ's Patrick Smith outside the Aurora Police Department and said that her brother had been "very depressed" since he was let go from his job two weeks ago. Tameka said she last spoke to Gary Martin a few days ago.
However, in a 9 p.m. press briefing, Ziman said that Martin was being terminated from his job with the water valve manufacturer today. Martin had worked for the Henry Pratt Company for 15 years, Ziman said.
The Aurora Police Department did not release a photo of Martin and Ziman said she could not confirm anything regarding a criminal history for him as that information was still being sought out by local authorities and the FBI.
Ziman did say that investigators believe that Martin used only one gun in the shooting, a Smith & Wesson handgun. It is not known if the weapon was registered to him.
Investigators also conducted a search of Martin's home on Friday evening, though Ziman said nothing was found that could indicate that Martin had planned the shooting.
An additional briefing on the case will be held on Saturday at 10 a.m. CT.
Who is Gary Martin? Aurora Shooting Suspect Identified by Police | U.S.