Who Is Bijan Kian? Michael Flynn Associate Indicted for Acting as Unregistered Foreign Agent for Turkey
Bijan Kian, a business associate of former Donald Trump's national security adviser Michael Flynn, has been charged with acting as an unregistered foreign agent for Turkey and with conspiracy to have Turkish cleric Fethullah Gulen extradited from the U.S.
Kian, also known as Bijan Rafiekian, appeared in court in Virginia on Monday. He conspired "covertly and unlawfully" to influence U.S. politicians and public opinion in favor of having Gulen extradited from the U.S. back to Turkey, according to the indictment, which did not mention Gulen by name.
Another Flynn business associate, the Dutch-Turkish consultant Kamil Ekim Alptekin, was also named in the indictment. Alptekin, who lives in Istanbul, has "close ties to the highest levels of the Government of Turkey," according to the court documents.
"Although the Government of Turkey directed the work through Alptekin, the defendants sought to conceal Turkey's involvement in the efforts to discredit the Turkish citizen," read the indictment.
Alptekin used his Netherlands-based private company to pay "Company A," which is believed to be Michael Flynn's lobbying firm Flynn Intel Group. Prosecutors, however, alleged that the money had actually come from the Turkish government.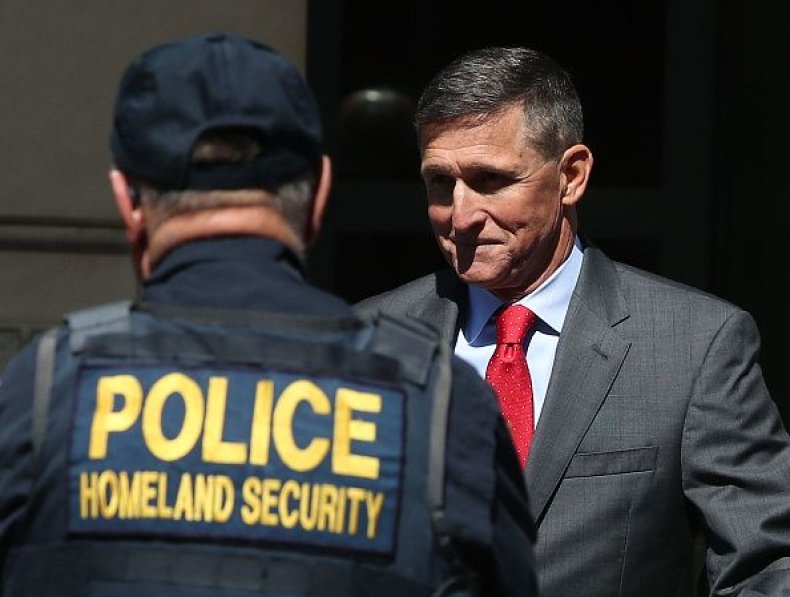 Kian and Flynn worked together in the Flynn Intel Group, and Kian allegedly oversaw key aspects of the project related to Gulen, including a documentary film.
The indictment also described the involvement in the conspiracy of "Person A," who is believed to be Flynn, but that individual was not charged.
Special counsel Robert Mueller, who is investigating whether members of the Trump campaign collaborated with the Russian government to influence the outcome of the 2016 presidential election, recently recommended that Flynn avoid jail time due to his extensive cooperation with investigators. Reports in early December suggested that Mueller had referred the Turkey case to federal prosecutors.
Turkey's President Recep Tayyip Erdoğan has been lobbying to have his enemy Gulen, a 75-year-old Islamic preacher who lives in Pennsylvania, extradited back to Turkey. The Turkish leader blames Gulen for a failed military coup that sought to oust the Turkish leader in the summer of 2016, and has launched a widespread purge of any members of the Turkish civil service who he believes support Gulen.
Over the years, Erdogan has hired U.S. public relations firms and lobbyists to generate negative press coverage of Gulen and pressure Washington for his extradition. The cleric's religious movement runs schools in around 150 countries, including the U.S., and Turkey has accused the schools of financial fraud and other crimes.
The lobbying work is not illegal if the foreign agents register with the Justice Department as per the Foreign Agents Registration Act (FARA). Kian and Flynn, however, did not register their work for Turkey. FARA violations carry a penalty of up to five years in prison and a $10,000 fine.
In 2016, Flynn famously penned an op-ed in The Hill in which he advocated for Gulen's extradition. The move raised eyebrows because the former national security adviser was already working as an adviser for Trump's presidential campaign.
Other reports alleged that Turkey had asked Flynn to have Gulen forcibly rendered back to Ankara by extrajudicial means. Flynn has denied these reports, but Turkey has had Gulen's follower rendered illegally back to its territory from other countries—including, most recently, Kosovo.
On Sunday, Reuters quoted Turkey's foreign minister claiming that President Donald Trump had told his Turkish counterpart the U.S. was considering the extradition request. Previous administrations had refused to extradite Gulen, citing a lack of evidence against the cleric.