Who is Brenda Penny? Judge Overseeing Britney Spears Conservatorship Case
Britney Spears delivered an explosive testimony to a Los Angeles court on Wednesday, telling a judge that she wants the 13-year conservatorship run by her father to end.
The judge who listened to the singer's plea was the Honorable Brenda Penny, who sits in the Superior Court of Los Angeles County in California.
In Spears' first public comments on the legal guardianship, delivered to the court by phone, the 39-year-old spoke candidly for 24 minutes, revealing that she wants to sue her family.
I've been in shock. I am traumatized," Spears said during the live-streamed hearing. "I just want my life back." She added that she wants the conservatorship to end "without having to be evaluated."
Here's what we know about Judge Penny.
She was appointed to the bench in 2018 by former Governor Jerry Brown. Her current term ends on January 4, 2027, according to Ballotpedia
A graduate of the University of Southern California and the University of West Los Angeles School of Law, Penny began her legal career in 1982 as an associate at the law firm Gronemeier & Barker. In 1989, she became a partner.
According to Penny's biography on legal database Trellis, she entered solo practice in 1994. Three years later, she became a probate attorney for the Los Angeles County Superior Court.
A registered Democrat, Penny was elected by the superior court judges to serve as court commissioner in 2014. She was a commissioner for four years, until her appointment to the bench.
Penny won re-election by default in March 2020, after the primary and general elections were canceled because she was the only candidate.
In court on Wednesday, Penny thanked Spears for sharing her feelings.
"Ms. Spears, you're quite welcome," she said. "And also, I just want to tell you that I certainly am sensitive to everything that you said and how you're feeling and I know that it took a lot of courage for you to say everything you have to say today. And I want to let you know that the court does appreciate your coming on the line and sharing how you're feeling."
The judge also explained to the singer that the conservatorship could not be removed until a petition to terminate is submitted to the court.
Spears admitted that she was not aware of this, but her legal team is expected to file the petition on her behalf.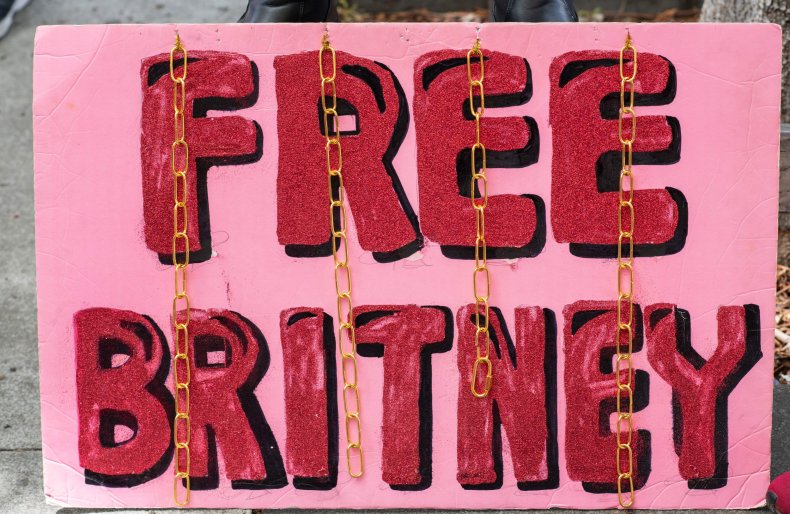 "The next step would be for Britney, or her court-appointed counsel, to file a proper petition to terminate conservatorship. Technically, the conservator, conservatee, spouse or domestic partner, any relative or friend, or any other interested party, may file a petition for termination," Alexander Ripps, attorney at Bohm Wildish & Matsen in California, told Newsweek.
"In the petition, Britney would have to state facts showing that the conservatorship is no longer required or that the grounds for establishing the conservatorship no longer exist."
Newsweek has contacted attorneys for the pop star's father, Jamie Spears, for comment.
After the petition is filed, a new hearing would be set—with Spears likely facing Judge Penny again.