Who Is Brett Ratner? Olivia Munn Among Women Accusing Filmmaker of Sexual Harassment or Misconduct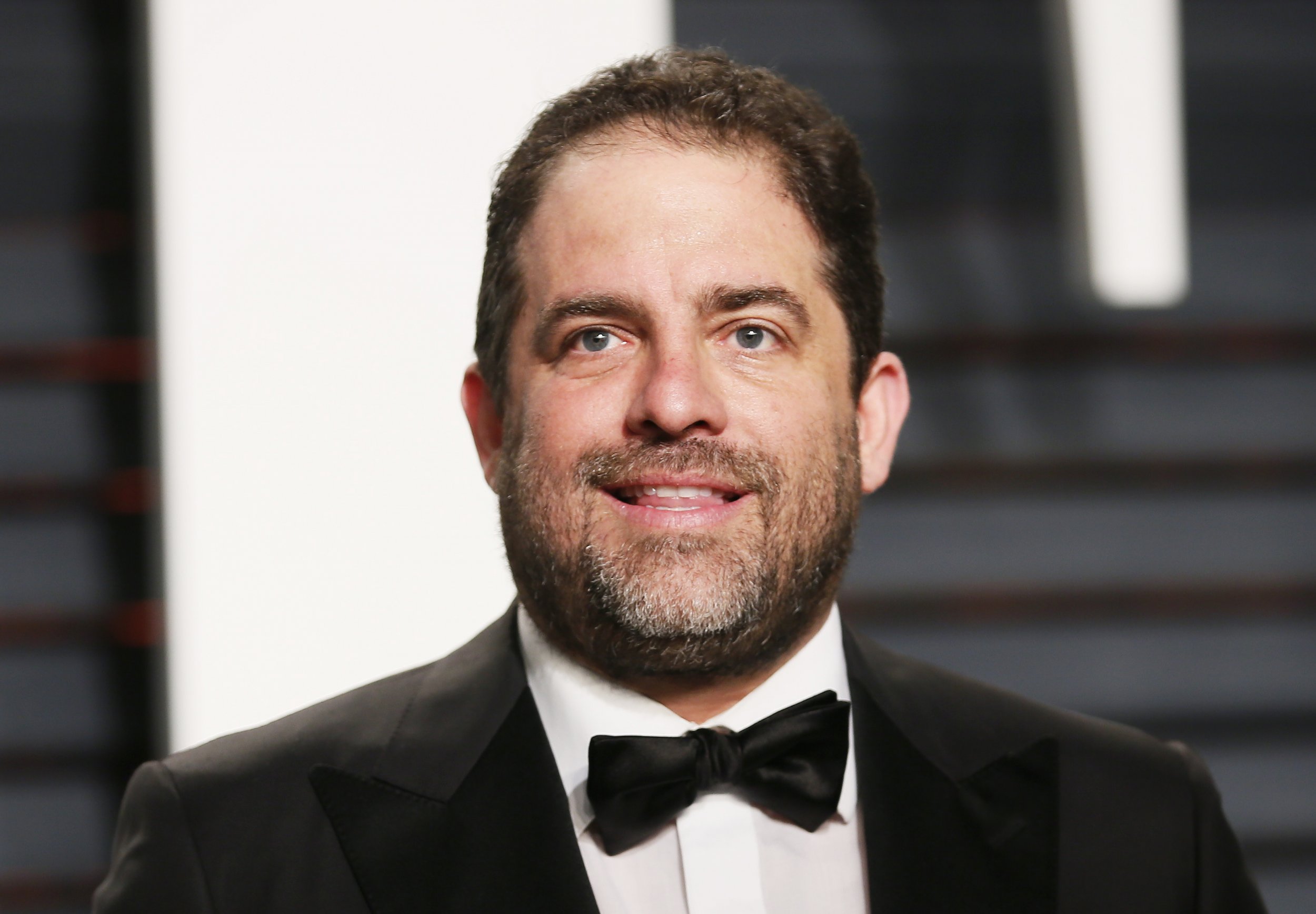 There was Harvey. Then there were James, Roman, Oliver, Bob, Ben, Roy, Chris, Kevin and a whole slew of other men in and out of Hollywood. The latest is Brett.
Filmmaker Brett Ratner has been accused of sexual harassment and misconduct by six women, according to an investigation published Wednesday by the Los Angeles Times. The allegations against Ratner come in the wake of those against Harvey Weinstein, which precipitated a flood of accusations against James Toback, Roman Polanski, Oliver Stone, Bob Weinstein, Ben Affleck, Roy Price, Chris Savino, Kevin Spacey and more. (And that's just the list of men in film and television.)
Natasha Henstridge, a former fashion model and actress who appeared in the films Species and The Whole Nine Yards, told the Times that Ratner blocked her from leaving his apartment one night in the early 1990s and forced her to perform oral sex. Five other women—including actresses Olivia Munn (The Newsroom, X-Men: Apocalypse), Jamie Ray Newman (Catch Me if You Can, Game of Assassins) and Katharine Towne (What Lies Beneath, Mulholland Drive)—have also alleged Ratner committed sexual harassment and misconduct.
Ratner's lawyer, Martin Singer, disputed their accounts on the filmmaker's behalf, saying that "no woman has ever made a claim against him for sexual misconduct or sexual harassment" or "requested or received any financial settlement from my client."
Munn wrote about an incident in which Ratner allegedly masturbated in front of her in his trailer on the set of After the Sunset in 2004. She didn't name the director in her 2010 essay collection, Suck It, Wonder Woman! The Misadventures of a Hollywood Geek, but Ratner later confirmed Munn had been talking about him, although he denied the masturbation allegations. He said Munn was "pissed" and "bitter" because he hadn't remembered her at an audition.
Ratner did admit to lying about having sex with the actress when he said on G4's Attack of the Show in 2011, "I banged her a few times…but I forgot her." He later "apologized," saying that "she's actually talented. The problem is I made her look like she's a whore."
Ratner, 48, has been involved as a producer or director in a long list of successful films, including The Revenant (2015), the film that finally won Leonardo DiCaprio an Oscar; X-Men: The Last Stand (2006), starring Patrick Stewart, Hugh Jackman and Halle Berry; and Rush Hour (1998), starring Jackie Chan and Chris Tucker. He was also an executive producer on the television series Prison Break, which ran from 2005 to 2017, and has worked on documentaries including Bright Lights: Starring Carrie Fisher and Debbie Reynolds (2016), Author: The JT LeRoy Story (2016), Catfish (2010), Woody Allen — A Documentary (2011) and Before the Flood (2016).
He was nominated for Primetime Emmy Awards for his documentary work in 2012 and 2017 and won a News and Documentary Emmy in 2016 for outstanding historical programming—long form as a producer on Night Will Fall.
Ratner is the CEO of RatPac Entertainment, which he founded with Australian billionaire and casino magnate James Packer. In 2013, the company partnered with Dune Entertainment—until recently run by Steve Mnuchin, now the U.S. treasury secretary—to finance such films as Gravity, The Lego Movie, American Sniper and Batman v Superman: Dawn of Justice.
Ratner won a GLAAD Ally Award in 2013, but only after he was slammed for using the word fags during a Q&A at a screening of Tower Heist in 2011. He subsequently resigned from his role producing the 2012 Academy Awards and donated his time and work to directing and producing a series of public service announcements for GLAAD in a campaign about "Coming Out for Equality."
The filmmaker is a member of the board of trustees for the Simon Wiesenthal Center, which describes itself as a global human rights organization whose work focuses on the Holocaust and other instances of hate in the past and present. He's also listed as a board member at Ghetto Film School, the We Are Family Foundation and Chrysalis, a nonprofit that helps homeless people get jobs and get out of poverty. Ratner has said he was inspired to work with Chrysalis, beginning in 2002, because his father, a drug addict disowned by his family, lived and died a homeless man.
Ratner was born in Miami Beach to a single mother (she was 16 when he was born) and raised as an only child in a middle-class Jewish home with his mother, his uncle, his maternal grandparents and his maternal great-grandmother, a Holocaust survivor.
The allegations come less than a year after Ratner was honored with a star on the Hollywood Walk of Fame. He received the 2,599th star on January 19. In an interview with Variety, published the day he got his star, Ratner said, "My closest friends are James Toback, Roman Polanski, Warren Beatty, Bob Evans." (Toback and Polanski have been accused of harassment, assault and rape.) "These are the guys who have helped me and given me the best advice."
More recently, the Jewish National Fund chose Ratner as its annual Tree of Life awardee. He had sponsored the Brett Ratner Impact Fellowship to help send students from the Los Angeles area to attend Alexander Muss High School in Israel for a semester, a program Ratner participated in. Wonder Woman star Gal Gadot was set to present the award at a dinner on October 29 but pulled out at the last minute, which the organization attributed to a scheduling conflict. The superhero film's director, Patty Jenkins, took her place.