All the Men Accused of Sexual Harassment and Assault Since Weinstein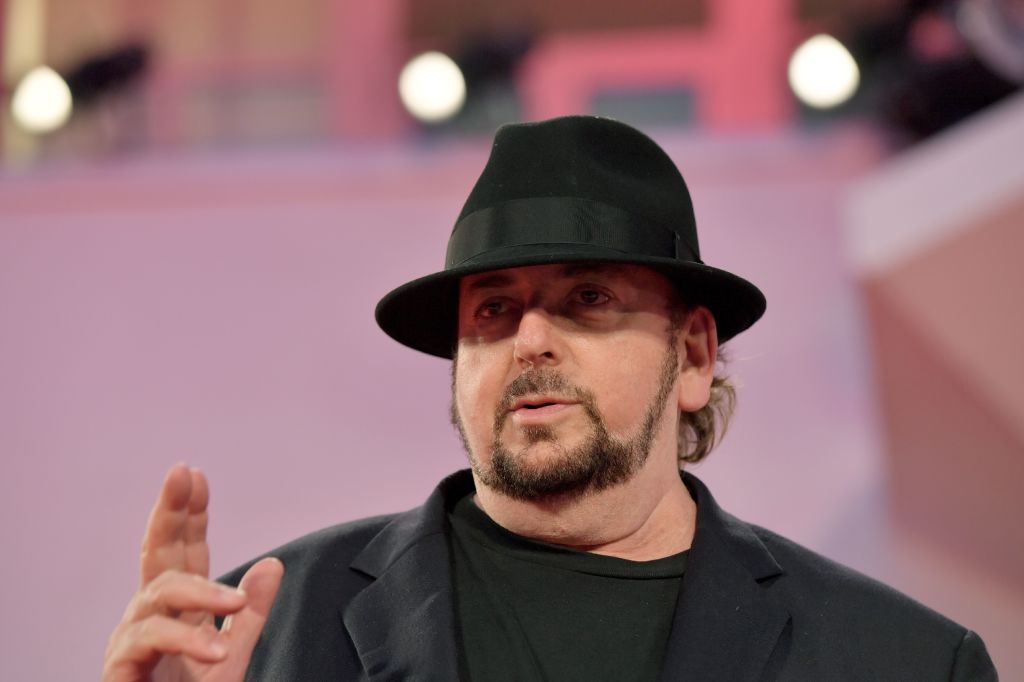 Note: Due to the staggering number of alleged creeps, all new accusations as of November 10 will be posted here.
It was inevitable. The Harvey Weinstein scandal has led to additional allegations of sexual harassment in the entertainment industry and beyond. Since Weinstein's predatory behavior was exposed, 10 more men have been accused, thanks, in large part, to the #MeToo social media campaign started by actress Alyssa Milano. Expect updates: This is a list that will keep growing.
Roman Polanski
The director of Rosemary's Baby and Chinatown—a classic film about a father molesting his daughter—has already faced four other allegations of abuse, and, in 1977, he was convicted of raping a 13-year-old girl. The director fled America (aided by powerful friends in the industry) before he was formally sentenced. Polanski's career not only went on, it thrived: He was awarded the Academy Award for Best Director for The Pianist in 2002.
But a new allegation could be the most damning of all. The accuser, Marianne Barnard, told The Sun that the director molested her on a beach in California. She was 10 years old at the time. Barnard, now an artist, said that it happened after Polanski asked her to pose naked for photos. She was encouraged to come forward, all these years later, by the women accusing Weinstein of harassment and assault. Polanski has not responded to the allegation.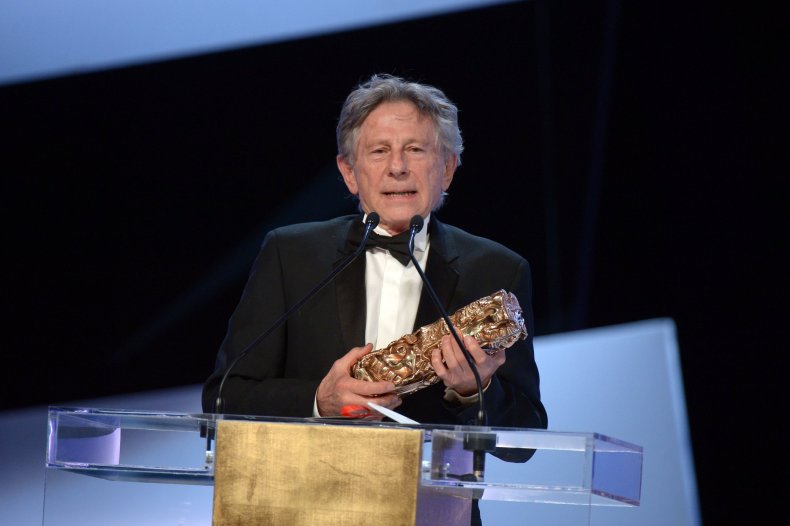 James Toback
On Sunday, the Los Angeles Times reported that 38 women allege that Toback sexually harassed them — then 200 more reached out to the paper with similar stories. Thirty-one of those women spoke to the Times on the record, including Louise Post of the band Veruca Saltand and soap opera actress Terri Conn from As the World Turns. Toback, 72, is best known for directing the Academy Award-winning film Bugsy starring Warren Beatty. The article described a pattern of harassment: He would approach young women on the street and convince them that he could make them a star. When they would eventually meet, things would quickly turn sexual, including vulgar conversations and non-consensual touching. Toback denies the allegations.
Oliver Stone
Hours after the Platoon director was quoted defending Weinstein, actress and model Carrie Stevens tweeted that Stone had once groped her at a party.
Stone—an acclaimed filmmaker known for writing Scarface (1983) and directing JFK (1991), Natural Born Killers (1994) and The Fourth of July (1989)—said this of Weinstein at the Busan International Film Festival in South Korea: "I believe a man shouldn't be condemned by a vigilante system. It's not easy what he's going through, either. He was a rival and I never did business with him. I've heard horror stories on everyone in the business. So, I'm not going to comment on that. I'll wait and see, which is the right thing to do." The next day he issued a statement fully condemning Weinstein.
Stone has not responded to Stevens' harassment accusation. The actress, who has had small roles on Days of our Lives, Beverly Hills, 90210 and Two and a Half Men, told The Hollywood Reporter that Stone had once grabbed her breast in lieu of a handshake as he was exiting a party at producer Ted Field's house. "Oliver spied me standing nearby and just reached out and instead of doing what a normal person does and shaking my hand, he just groped my boob and honked it like a horn and grinned and kept walking," Stevens said. "I was humiliated but didn't want to complain."
Actress Partricia Arquette (Medium, Boyhood) then shared her encounter with Stone on Twitter. She said Stone once made her uncomfortable by sending flowers and later gave her a hard time for bringing her boyfriend to a screening of Natural Born Killers.
Bob Weinstein
Harvey Weinstein's younger brother and business partner, Bob Weinstein, is facing his own sexual harassment claims. In an interview with Variety, producer Amanda Segel says Bob Weinstein directed "highly intimate questions" and unwanted "romantic overtures" toward her during the production of the Spike show The Mist.
Ben Affleck
After Affleck issued a statement denouncing the behavoir of Weinstein, New York City writer Shanice Brim tweeted that Affleck "grabbed Hilarie Burton's breasts on TRL once. Everyone forgot though." The One Tree Hill actress responded to the tweet, "I didn't forget." A video surfaced backing up the sexual harassment claims. Hours later, Affleck wrote on Twitter: "I acted inappropriately toward Ms. Burton and I sincerely apologize."
Roy Price
The former president of Amazon Studios resigned last week following accusations of sexual harassment. Isa Hackett, executive producer on The Man in the High Castle, claimed Price pressured her for sex and made lewd comments. According to a report from The Information in August, Price was previously investigated for harassment. Hacket went public with the allegations following Weinstein's scandal.
Chris Savino
Nickelodeon fired Loud House creator Savino after multiple women accused the animator of sexual harassment, unwanted advances and inappropriate behavoir—including blackmailing women who had previous relationships with him.
Lockhart Steele
The editorial director of Vox Media was fired on Thursday, following a sexual harassment accusation from a former employee. According to Variety, CEO Jim Bankoff sent an all-staff memo that read: "Lockhart Steele was terminated effective immediately. Lock admitted engaging in conduct that is inconsistent with our core values and is not tolerated at Vox Media." The digital media company currently runs SB Nation, The Verge, Polygon, Curbed, Eater, Racked, Vox and Recode. Steele was formerly CEO of Curbed.
Andy Signore
The creator of "Honest Trailers" and the fansite Screen Junkies was fired by Defy Media earlier this month for "egregious and intolerable behavior." At least five women accused Signore of sexual harassment, and at least one, April Dawn, claimed attempted assault in a statement shared on Twitter.
Signore founded Screen Junkies and the "Honest Trailers" YouTube channel in 2012, both of which are now owned by Defy Media. Defy fired Signore the day after The New York Times published the Weinstein bombshell.
Elie Wiesel
Wiesel, the late Holocaust survivor, writer, activist and Nobel Peace Prize laureate, was posthumously accused of groping New York University professor Jennifer Listman on Thursday. "When I was 19 years old, Elie Weisel grabbed my ass," Listman wrote in a Medium post.
Sam Kriss
Kriss, a freelance journalist, was suspended from the Labour Party on Friday following an allegation on Facebook that Kriss harassed and forcibly kissed a woman against her will. Kriss apologized for the incident on Medium, and, according to HuffPost UK, was suspended from the Labour Party for his alleged behavoir.
John Besh
Celebrity chef John Besh stepped down from Besh Restaurant Group, following a Times-Picayune investigation. Besh encouraged sexual harassment in the workplace, according to 25 women who spoke the New Orleans paper. Besh has appeared on Iron Chef America, Top Chef and NCIS: New Orleans.
Ethan Kath
Alice Glass released a statement on Tuesday accusing Claudio Palmieri (known by his stage name, Ethan Kath) of abuse and sexual assault, which forced her to leave their electronic band, Crystal Castles. "The first time he took advantage of me was when I was around 15," Glass wrote, explaining she began a sexual relationship with Palmieri very young. "It wasn't always consensual and he remained sober whenever we were together." She also described emotional and physical abuse: "He held me over a staircase and threatened to throw me down it. He picked me up over his shoulders and threw me onto concrete. He took pictures of my bruises and posted them online." Glass left the band to get away from Palmieri in 2014, she said "not because I wanted to but because I had to."
Glass wrote she was inspired to tell the story she's hinted at in the past by "the momentum that's been created" by the many women who have told their stories of harassment, assault and abuse in recent weeks.
George H.W. Bush
The former president apologized for an "attempt at humor" on Wednesday after being accused of sexual assault by actress Heather Lind. Lind said, "When I got the chance to meet George H. W. Bush four years ago to promote a historical television show I was working on, he sexually assaulted me while I was posing for a similar photo." When describing the alleged incident, Lind said, "He didn't shake my hand. He touched me from behind from his wheelchair with his wife Barbara Bush by his side. He told me a dirty joke."
A spokesman for Bush, who is 93, responded: "President Bush would never—under any circumstance—intentionally cause anyone distress, and he most sincerely apologizes if his attempt at humor offended Ms. Lind."
Lind said she was "grateful" for the women who have recently come forward about sexual harassment and assault, and posted her accusation using the "#metoo" hashtag in a now-deleted Instagram post.
Val Kilmer
The Batman actor was not accused of sexual abuse, but of physical abuse by former actress Caitlin O'Heaney (Tales of the Gold Monkey). O'Heaney broke a nondisclosure agreement to tell BuzzFeed News on Tuesday that Kilmer allegedly punched her during an audition for the Oliver Stone film The Doors. O'Heaney said Kilmer knocked her to the ground with an unexpected blow to the face during a heated scene (the script included no physical fighting). "When I got to the room and Val Kilmer picked me up and shaked me, throwing me down to the floor…Stone just stood there the whole time laughing," she said. She filed a police report and received a settlement of $24,500, which she said she now regrets.
O'Heaney said she was encouraged to speak up by Weinstein's many accusers. Kilmer's lawyer at the time, Norman Oberstein, told BuzzFeed News he does not feel her case is on par with the recent stories about Hollywood sexual harassment and assault settlements. He said, "I doubt your article is exploring workplace mishaps during the acting out of a scene."
Mark Halperin
Five women accused the MSNBC senior analyst and career journalist of sexual harassment, CNN reported on Thursday. The women recounted stories of unwanted propositions, kissing and groping. Halpin denied accusations from three women that he pressed his genitals against them, as well as an accusation that he grabbed one woman's breast.
However, he admitted in a statement to CNN that he did "pursue relationships" with women under him while in a powerful position at ABC News. "I now understand from these accounts that my behavior was inappropriate and caused others pain," Halpin said. "For that, I am deeply sorry and I apologize. Under the circumstances, I'm going to take a step back from my day-to-day work while I properly deal with this situation." An MSNBC statement said the allegations were "troubling" and that Halpin is leaving his role at the network.
Kevin Spacey
RENT actor Anthony Rapp told BuzzFeed News House of Cards actor Kevin Spacey allegedly made a sexual advance on Rapp in 1986 when Rapp was 14 years old and Spacey was 26. Rapp said he was at Spacey's apartment for a party, and Spacey was drunk. "He picked me up like a groom picks up the bride over the threshold," Rapp said. "But I don't, like, squirm away initially, because I'm like, 'What's going on?' And then he lays down on top of me. He was trying to seduce me. I don't know if I would have used that language. But I was aware that he was trying to get with me sexually." Rapp said the response to the Weinstein scandal compelled him to finally share the story.
Spacey responded to the accusation in a statement on Twitter, claiming he did not remember the encounter but apologizing nonetheless for "inappropriate drunken behavior." Spacey also came out as a gay man in the same statement.
Andy Dick
The 51-year-old comedian was fired from an upcoming indie film, Raising Buchanan, following anonymous accusations of groping and other inappropriate behavoir. Dick denies any groping, but told The Hollywood Reporter, "I might have kissed somebody on the cheek to say goodbye and then licked them. That's my thing."
Dick has a history of lewd comedy, including exposing his genitals in public and on stage. "I won't do it anymore," he said. "I won't lick anyone's face anymore."
Michael Oreskes
Two journalists accused the head of the NPR department of unwanted physical content. The two women, who remained anonymous to protect their jobs at NPR, told The Washington Post Oreskes abruptly kissed them and put his tongue in their mouths when he was employed by another news organization almost two decades ago. NPR is currently investigating the allegations.
Brett Ratner
Six women, including actress Olivia Munn, told The Los Angeles Times the director known for X-Men: The Last Stand sexually harassed them. One of the women, former fashion model Natasha Henstridge, accused Ratner of assault, claiming he forced her to perform oral sex on him in 1990. Ratner's lawyer, Martin Singer, denies the allegations.
Munn recounted a 2004 incident in which Ratner masturbated in front of her in her 2010 essay collection Suck It, Wonder Woman!: The Misadventures of a Hollywood Geek, though she did not mention him by name at the time.
Dustin Hoffman
In a guest column for The Hollywood Reporter on November 1, writer Anna Graham Hunter claimed Hoffman harassed and groped her when she was 17 years old, on the set of the TV movie Death of a Salesman in 1985. Hoffman, now 80, was 47 at the time. Hunter shared journal entries from 1985 in which she details lewd comments, inappropriate questions and unwanted touching from the renowned Graduate actor. Hoffman issued an apology, stating "I have the utmost respect for women and feel terrible that anything I might have done could have put her in an uncomfortable situation. I am sorry. It is not reflective of who I am."
Sir Michael Fallon
UK Defence Secretary Sir Michael Fallon resigned on November 1, following recent claims of sexual harassment and abuse in the UK parliament. In his resignation letter, he wrote, "Many of these [allegations] have been false but I accept that in the past I have fallen below the high standards that we require of the Armed Forces that I have the honour to represent."
David Guillod
Actress and comedian Jessica Barth, known for her role in Ted, accused the Atomic Blonde producer of drugging and sexually assaulting her. According to The Wrap, Barth brought these accusations to the LAPD on November 2, having already once made the same accusations in 2012. Barth said Guillod threatened a lawsuit at the time. She wants to press charges now because another woman emailed her saying Guillod drugged and raped her, too.
In a statement to The Wrap, Guillod's attorney, Thomas M. Ferlauto said: "This allegation was initially made five years ago and was fully investigated by LAPD at that time/ Witnesses were interviewed whose version of events belied and completely contradicted Ms. Barth's and LAPD determined the charges to be unfounded. No criminal or civil case was ever brought against Mr. Guillod."
John Singleton
On November 6, reporter Danielle Young published an article on The Root accusing Singleton, who is known for directing 1991's Boyz n the Hood, of unwanted sexual advances at the American Black Film Festival earlier this year. Young said that after she finished an interview with the director, he grabbed her wrist and pulled her toward him. "He was sitting in a director's chair, so when he pulled me, I fell forward and stopped myself by placing my hands on his legs. He then leaned forward and kissed me on my cheek," Young wrote. Singleton declined The Root's request for comment.
Ed Westwick
Actress Kristina Cohen accused Westwick, known for playing Chuck Bass in Gossip Girl, of rape in a public Facebook post on November 6. Cohen said her then-boyfriend brought her to Westwick's house and insisted they stay for dinner. Cohen was uncomfortable and protested she was tired. Westwick suggested Cohen take a nap in the guest room. Cohen described the alleged assault: "I was woken up abruptly by Ed on top of me, his fingers entering my body. I told him to stop, but he was strong. I fought him off as hard as I could but he grabbed my face in his hands, shaking me, telling me he wanted to fuck me. I was paralyzed, terrified. I couldn't speak, I could no longer move. He held me down and raped me." Westwick denied the accusations in a statement, claiming he does "not know this woman."
Steven Seagal
On November 8, Portia de Rossi accused producer and actor Steven Segal of sexual harassment during an audition. "He told me how important it was to have chemistry off-screen as he sat me down and unzipped his leather pants," de Rossi wrote on Twitter. Several other women recounted similarly uncomfortable auditions with Segal, including The Good Wife actress Julianna Margulies and Inside Edition's Lisa Guerrero. Segal has not yet responded to the allegations.
Louis C.K.
On November 9, five women went on record for the New York Times accusing comedian Louis C.K. of sexual misconduct. Female comedians Dana Min Goodman, Julia Wolov, Abby Schachner and Rebecca Corry, and one unnamed woman all recounted experiences with Louis C.K. in which he masturbated in front them, on the phone with them, or asked to do so. Hours before the Times piece dropped, Louis C.K.'s upcoming film, I Love You Daddy, was abruptly canceled. His publicist, Lewis Kay, told the Times Louis C.K. would not be answering any questions on the allegations.