Who Is Brock Long? FEMA Director Overseeing Hurricane Florence Response Says He'll Cooperate With Ethics Investigation
Brock Long, the director of the Federal Emergency Management Agency (FEMA), is reportedly under investigation by the Department of Homeland Security's ethics watchdog office for possibly misusing government vehicles, according to three current and former administration officials familiar with the matter who told Politico.
During a Thursday briefing on Hurricane Florence, Long denied any wrongdoing to reporters and acknowledged an ongoing investigation from the DHS inspector general.
"I would never intentionally run a program incorrectly," Long said. "Doing something unethical is not part of my DNA and it is not part of my track record in my whole entire career. We will work with the OIG [office of the inspector general]."
The investigation is reportedly into whether Long used government vehicles and personnel to frequently make the six-hour drive from Washington, D.C., to his home in Hickory, North Carolina, on the weekends. An investigation by the inspector general was triggered after Long was reportedly in an accident with one of the vehicles, a black Chevy Suburban.
Long would use a staff driver to drive him to North Carolina, Politico reported. FEMA aides were then put up in hotel rooms using taxpayer money, according to one of the current officials.
Long and DHS Secretary Kirstjen Nielsen have reportedly clashed in recent weeks over Long's absence from the office due to his frequent trips home to North Carolina.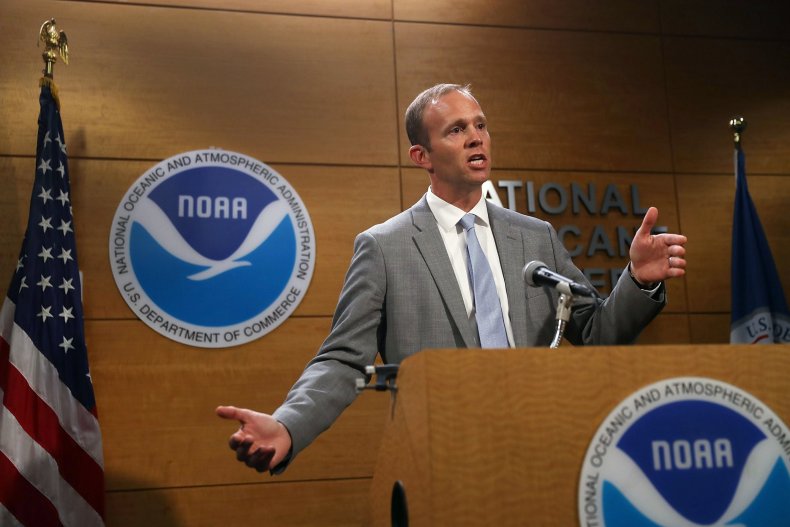 As FEMA director, Long is responsible for the response to Hurricane Florence, which is already impacting the coast of the Carolinas.
Neither FEMA nor the inspector general's office of DHS immediately responded to Newsweek's inquiry about the possible misuse of government vehicles and taxpayer money.
Both FEMA and Long were put in the hot seat Tuesday after Democratic Senator Jeff Merkley of Oregon revealed government documents on MSNBC's The Rachel Maddow Show that showed the Trump administration shifted money from FEMA to Immigration and Customs Enforcement (ICE). Nearly $10 million was diverted from FEMA's estimated $15 billion budget sometime this summer around the start of the hurricane season and moved to ICE's budget in order to pay for the detention of migrants who illegally cross the border.
Both FEMA and ICE are agencies managed by DHS.
Long went on MSNBC the following day to accuse Merkley of "playing politics." He defended the transfer of money from FEMA to ICE, saying it would not hurt response efforts.
"Right now, that money has nothing to do with what you see behind us," Long said from FEMA's response center in Washington. "It does not pay for this response, it is not coming out of the disaster relief fund, it has no impact on our efforts to be prepared for Hurricane Florence. Unfortunately, we have a congressman that is playing politics on the back of Florence. There's no story there."