Who is Clara Chia Marti? Meet the Woman Being Linked With Shakira's Ex
Clara Chia Marti has become the first woman publicly linked to Spanish soccer star Gerard Piqué following his split from music sensation, Shakira.
Piqué, 35, and Shakira, 45 were together for almost 12 years and have two sons together, Milan and Sasha.
They had met in 2010 when he starred in her music video for the 2010 FIFA World Cup anthem "Waka Waka" going Instagram official with their relationship in March 2011.
However, they ended their romance in June and two months later Piqué has been spotted out in public with 23-year-old student Marti.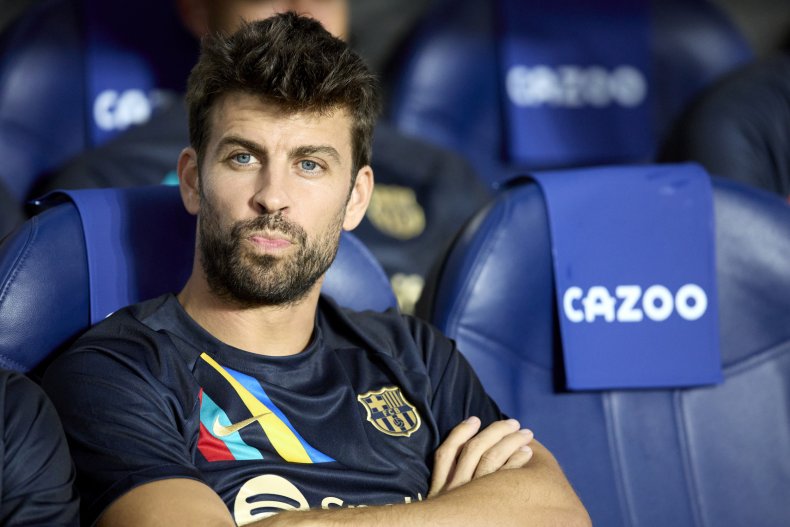 They were photographed sharing a passionate kiss at the Summerfest Cerdanya festival in Catalonia, Spain, on August 19. Images of the pair were posted by the Spanish media outlet Socialité.
So, who is Clara Chia Marti? Newsweek has everything you need to know.
Who Is Clara Chia Marti?
Clara Chia Marti is a 23-year-old public relations student living in Barcelona.
According to The Sun, she works for Gerard's movie and TV production company Kosmos, overseeing special events.
Unfortunately, very little is known about Marti for now. She is active on social media but her accounts remain private.
However, several Instagram fan pages have already popped up, including one—@clara.chiamartii—that claims to be authorized by Marti herself, sharing numerous images of the 23-year-old hanging out by the beach as well as selfies and pictures of holidays to Greece.
Gerard Piqué and Shakira Split Explained
Piqué and Shakira ended their 12-year romance in June. Their split was confirmed on June 4 in a statement from Shakira which read: "We regret to confirm that we are separating. For the well-being of our children, who are our highest priority, we request respect for (our) privacy. Thank you for your understanding."
The reason behind their split has not been announced by either party.
Despite their long relationship, the couple never married. During an interview on 60 Minutes in January 2020, Shakira stated she did not want to be seen as a bride.
She said: "To tell you the truth, marriage scares the out of me. I don't want him to see me as the wife. I'd rather him see me as his girlfriend."
On an episode of The Overlap with former England and Manchester United star Gary Neville in May 2022, Piqué explained he had not proposed to Shakira as their relationship "works fine as it is."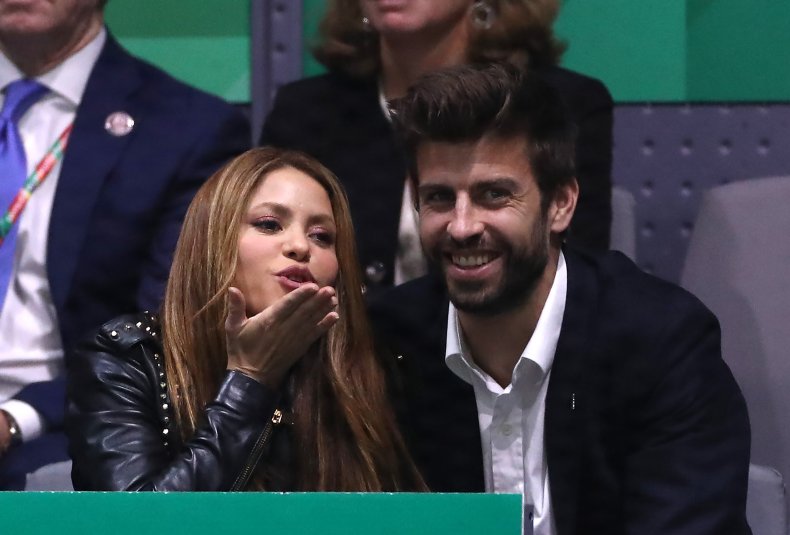 Piqué plays for FC Barcelona and runs a production company Kosmos, focusing on sports and entertainment.
A quick look at Shakira's Instagram shows she is spending time with her family. She is also continuing to fight allegations of tax fraud by Spanish prosecutors.
USA Today reports Shakira is facing six charges alleging she failed to pay the Spanish government nearly $15 million in taxes between 2012 and 2014. She could face a trial and if convicted, up to eight years in prison.
Shakira has denied any wrongdoing and her PR firm stated she immediately paid what she owed with interest once she was informed of the debt.
Newsweek has contacted representatives of Piqué and Shakira for comment.