Could Shakira Actually Go to Prison for Tax Evasion?
These hips don't lie, but according to the Spanish Tax Agency, Shakira's tax returns do. Now the question is whether she could end up behind bars.
The Colombian-born superstar, 45, stands accused of failing to pay taxes in Spain between 2012 and 2014, prompting prosecutors on July 29 to call for an eight-year prison sentence and a multimillion-euro fine, Newsweek previously reported. Gerard Piqué, Shakira's partner of more than a decade and father of her two children—from whom she announced a split in June—plays soccer for FC Barcelona.
Spanish authorities allege that Shakira, whose full name is Shakira Isabel Mebarak Ripoll, owes 14.5 million euros (around $14.7 million) in unpaid taxes. The star has denied these charges, and turned down a plea deal, arguing that she had legal residency in the income-tax-free Bahamas during the time in question.
The Bahamas' status as a tax haven is, according to tax attorney Isaac Abad of Spain-based Abad & Associates Lawyers and Accountants, beside the point. According to the 183-day rule, a person who spends 183 days or more in one country owes worldwide taxes to that country: "It is as easy or complicated at that," Abad tells Newsweek. "This case is as easy or difficult as the evidence."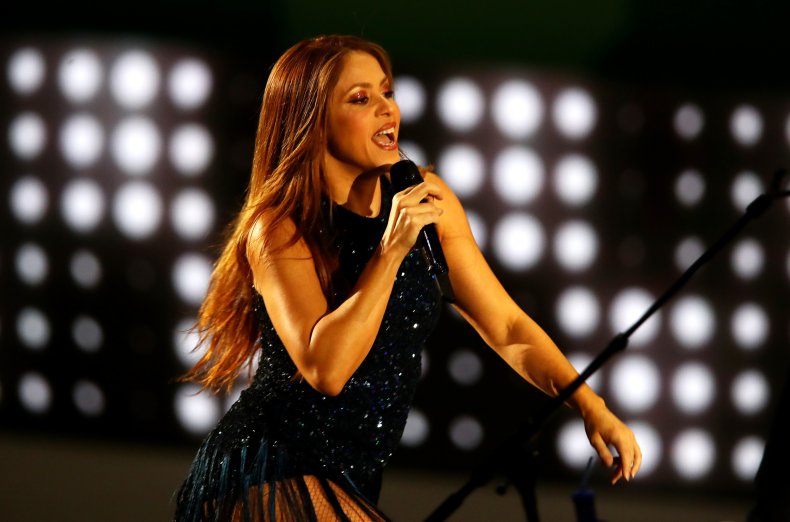 What complicates things for someone like Shakira, says Abad, is the preponderance of social media content and photos, which can help the prosecution construct a time line of her comings and goings. "One thing that hasn't been very beneficial to Shakira is the use of the social net, because the [tax agency's] inspector has been investigating...surfing the web, and day by day, they have information of what she was doing on each day, and most of the days she was in Spain."
The Spanish Tax Agency and prosecutors are particularly aggressive on matters like this, adds Abad, because of the nearby country of Andorra, which is itself a tax haven.
"The prosecutors in Spain are experts on this matter," he says, "because there are a lot of people from Catalonia that say they are living in Andorra to avoid Spanish taxes... [Prosecutors] are taking this seriously because they're used to this."
So the big question is, could one of the world's biggest stars actually end up behind bars?
"In my opinion, even in the worst-case scenario, there are some gray areas," says Abad. "It's impossible to say whether Shakira was here or not. I could be in Argentina and ask my attendant to purchase a watch for me in Barcelona." Credit card records, Abad says, are hard to decipher in that way.
He also says that this kind of situation is not uncommon for celebrities: "They are not tax professionals. They put their trust and their confidence into some person and are guided by them." He cites the case of Argentine football player Lionel Messi, who was found guilty of tax fraud in 2016 and reportedly claimed ignorance of the way his finances had been handled.
As for Shakira's fate, according to Abad, "from my experience, it's just a matter of money." He points to Cristiano Ronaldo, who previously faced similar charges. "In Madrid, Ronaldo, on the first day of court admitted to having committed a penal offense," says Abad. "He was condemned to two years and then he didn't have to go to jail; he [just] had to pay everything."
Still, it's not unheard of for a celebrity to end up in prison. Spanish singer Isabel Pantoja served two years for money laundering, says Abad: "I think what the prosecutors are looking for is the picture. They love the picture of the famous person going to court sad. The prosecutors are very aggressive with them."
In the end, despite Shakira's initial refusal to take a plea, Abad expects the matter to be settled out of court. "We'll see what happens, but I'm sure they will reach an agreement," he says. "At this stage, the only thing the judge has said is that she should be investigated. The judge is not saying that she has committed a crime or not, just that there is enough evidence to investigate."
Newsweek reached out to Shakira's reps for comment.