Why is Lionel Messi Leaving Barcelona? How Spanish Giants Lost Their Icon
Lionel Messi and Barcelona shook world soccer late last week after announcing they will be parting ways after 21 years due to "financial and structural obstacles."
Messi joined Barcelona's academy in 2000 and made his first team debut in 2004, going on to win 35 trophies with the Catalans, scoring 474 league goals in 520 games and winning six Ballon d'Or—the trophies reserved to the best player in the world.
For almost two decades, imagining Barcelona without Messi was as impossible as imagining Messi without Barcelona. That, however, all changed over the last two weeks.
Why is Messi leaving Barcelona?
Because, as Barcelona made clear in its statement on Thursday, "financial and structural obstacles" have prevented Messi from renewing his deal with the club he's represented all his life.
"Despite FC Barcelona and Lionel Messi having reached an agreement and the clear intention of both parties to sign a new contract today, this cannot happen because of financial and structural obstacles [Spanish Liga regulations]," the Catalan club said.
"As a result of this situation, Messi shall not be staying on at FC Barcelona. Both parties deeply regret that the wishes of the player and the club will ultimately not be fulfilled.
"FC Barcelona wholeheartedly expresses its gratitude to the player for his contribution to the aggrandisement of the club and wishes him all the very best for the future in his personal and professional life."
The obstacles Barcelona referred to are the strict salary cap rules in place in Spain's La Liga and which meant the Catalans needed to clear between €100 million ($120 million) and €200 million in wages to register Messi's new contract and the other free agents signing they completed this summer.
The reality is somewhat more complex.
Having long teetered on the edge of financial precipice following a series of erratic deals, Barcelona was fully pushed into the abyss by the coronavirus pandemic. The club lost €487 million last year alone and its total debt stands at €1.17 billion.
Speaking to reporters on Saturday, Barcelona president Joan Laporta outlined the bleak nature of the club's balance sheet. Since 2014, the Catalans have spent over €1 billion on players, with a combined €430 million alone spent on Antoine Griezmann, Ousmane Dembele and Philippe Coutinho since 2017.
While the trio have lived up to their reputation only in flashes, their signings have dealt a tremendous blow to Barcelona's finances with the expenditure on salaries rising by almost 50 percent between 2017 and 2020.
In the 2019-20 season, salaries accounted for 74 percent of Barcelona's total income and 110 percent when Messi's salary was factored in. Even without the Argentine, Barcelona's salaries are expected to account for 95 percent of total income this season, Laporta said.
Was Messi expected to leave Barcelona?
In short, no. Barcelona's financial woes have long been out in the public and rumors Messi could leave Catalonia to be reunited with former Barcelona coach Pep Guardiola at Manchester City first arose last summer, when the Blaugrana allowed him to enter the final 12 months of his contract without a new deal in place. Even so, the prospect of Messi and Barcelona parting ways seemed unconceivable, a situation which did not change when Messi's contract officially expired on July 1.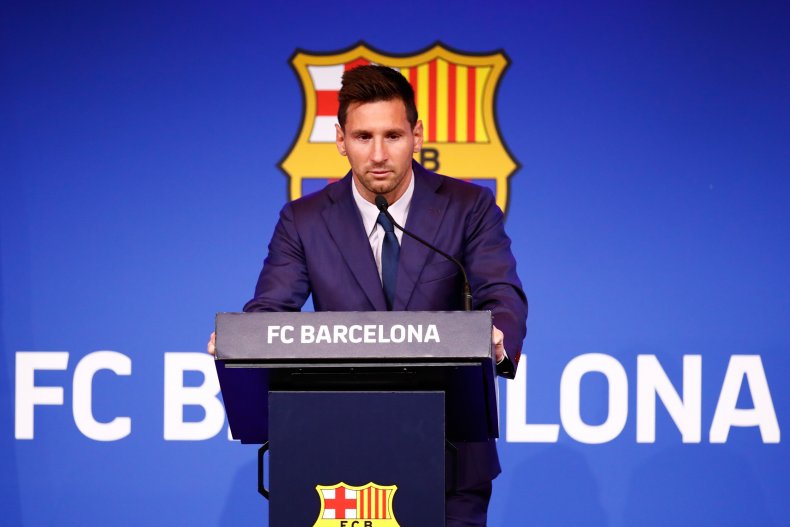 Two weeks later, several Spanish newspapers, The Guardian and The Athletic reported the club had agreed a new five-year deal with Messi, which would see the Argentine effectively take a 50 percent pay cut on his €45 million-a-year, after tax, deal. While a formal announcement never came, the belief was that everything was in place for Messi to re-sign with the five-time European Cup winners, a scenario he himself hinted at himself during his press conference on Sunday.
Suddenly and unexpectedly, however, the state of play changed and both parties realized they could not proceed with their agreement. As Barcelona president Joan Laporta said on Saturday, trying to keep hold of Messi would simply amount to "prolonging the agony".
Since Messi was effectively a free agent from July 1, his new contract would have been treated as a new signing as opposed to a contract renewal. One which Barcelona could not afford to register.
What has Messi said about leaving Barcelona?
In a tearful press conference on Sunday, Messi explained leaving had not been in his plans.
"I thought it was all sorted, but at the last minute because of the league [financial controls] thing it couldn't happen," he told reporters, chocking back the tears.
"It was all agreed but it wasn't to be. After the elections, I went to eat with the new president and we talked. And after that I was quite convinced that I would continue, that there would be no problem. My contract was never a problem. After that what happened, happened. I never had any doubts: we were decided, we would [stay]."
He then elaborated further on the situation, insisting he had done all he could to prolong his career with Barcelona.
"We were all convinced that it was going to happen. We had it all sorted out, there was no problem, and we were always honest with people.
"It wasn't to be because of the reasons we said but from my point of view, I never misled anyone. I don't know the full mechanics of [the league's salary limit criteria], all I know is that it wasn't to be because of the league, the club's debt and the club didn't want to get more into debt."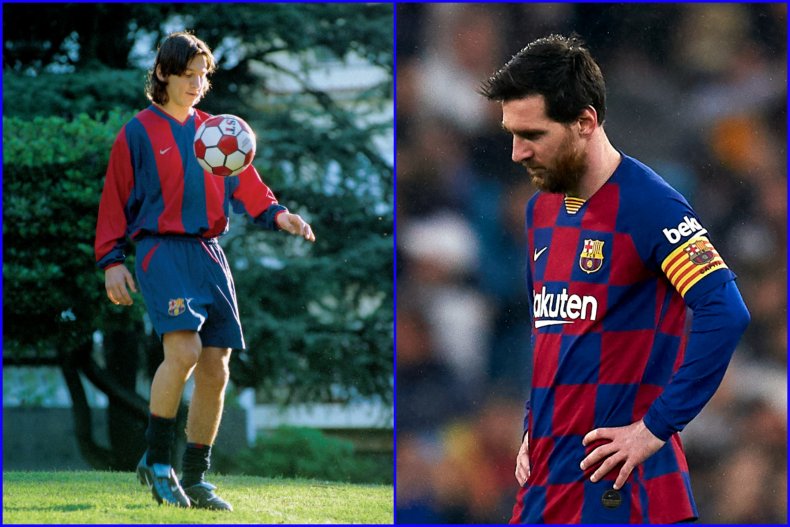 Where is Messi going next?
The Argentine did not disclose his next club on Sunday, but it seems fait accompli he will be reunited with former Barcelona teammate Neymar at Paris-Saint Germain next season.
The Athletic and ESPN have both reported the 34-year-old has been in touch with PSG's boss Mauricio Pochettino, who also hails from Argentina, after news of his exit from Barcelona became official.