Where Might Lionel Messi Play Next After Leaving Barcelona?
Futbol Club Barcelona said on Thursday that its star player, Lionel Messi, will not be re-signing with the team. The announcement quickly caused widespread speculation about which club jersey the 34-year-old would wear next.
"Despite club and player reaching an agreement and their clear intention to sign a new contract today, this cannot happen because of financial and structural obstacles," Barcelona said in a statement on its website.
The Spanish newspaper El Mundo reported that the Argentine star's previous contract was worth $672 million, which made him one of the highest-paid athletes in sports history. The contract expired at the end of June, and Messi was presumably set to re-sign with Barcelona, but the deal fell through reportedly due to the Spanish League's salary-related regulations.
"Both parties deeply regret that the wishes of the player and the club will ultimately not be fulfilled," Barcelona's statement added.
After winning 10 La Liga titles and four Champions League titles with Barcelona since his debut in 2004, where will the free agent forward land?
Manchester City was cited by many sports pundits as the obvious destination for Messi after the popular and deep-pocketed English club failed to win the Champions League this year.
The team did just spend a fortune on midfielder Jack Grealish, though, and manager Pep Guardiola recently downplayed Messi joining the Premier League, saying the star is "absolutely not in the club's thoughts."
Paris Saint-Germain (PSG) has thus emerged as the frontrunner for Messi. They have the financial resources, and Messi's former teammate, Neymar, plays for the club. ESPN has also reported that sources claim PSG has already reached out to Messi.
Add England's Chelsea Football Club to the hunt. The Spanish sports website AG.com cited sources that said Chelsea owner Roman Abramovich had requested an urgent meeting with Messi's representatives.
Messi could also shock everyone and disrupt all the speculation by crossing the Atlantic to play for Major League Soccer. A team like New York City FC would surely love the boost in ticket and merchandise sales that a Messi acquisition would bring, as would Inter Miami.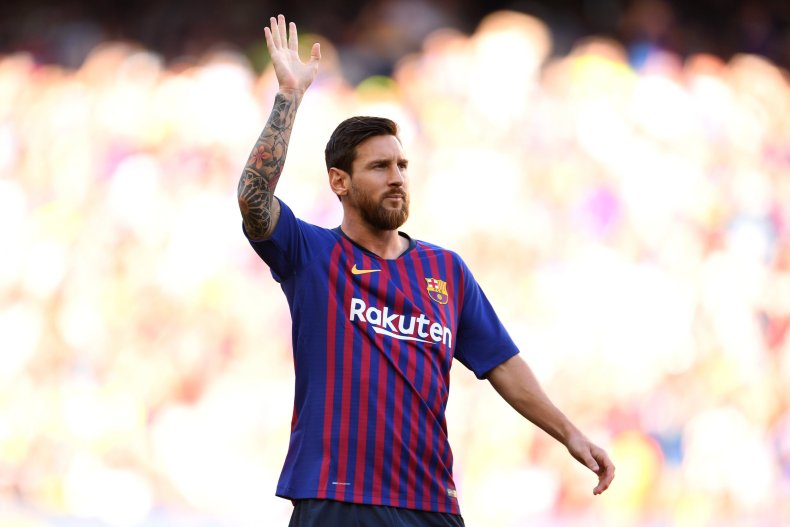 Inter Miami is not only a wealthy team, but it is co-owned by David Beckham. The two soccer superstars smiling together during a press conference signing announcement would surely send shockwaves throughout the football (a.k.a. soccer) world.
While playing in the United States is viewed by many as a desirable option for older stars who cash in on name recognition while playing out the end of their careers with less effort, Messi is known as a fierce competitor. Since he is still at his athletic peak, a move to America seems unlikely.
That brings up another option: Barcelona could still re-sign him. After seeing the emotional response to his departure—including many angry fans who might protest by not paying attention this season—the team might find a way to work out its financial issues with La Liga.
Messi last year was linked to signing with Manchester before ultimately returning to Barcelona, so a reunion cannot be ruled out until his name is on another club's contract.