Who Could Receive a Third Stimulus Check? Eligibility Debate Could Lower Cutoff
President Joe Biden has no plans to waiver from his promise to deliver $1,400 payments. However, he is open to limiting who will receive one, and a current proposal from Democrats would cut out thousands of people who received the first two.
After winning the presidential election, Biden used COVID-19 relief as a means to turnout voters in last month's Georgia's crucial runoff elections, calling it vital that Democrats win and gain a Senate majority. Voters came through for Biden, and it appears they'll get a return on their investment as the Senate looks to pass his package with a simple majority. But just how big of a return has yet to be seen.
Biden's $1.9 trillion proposal includes another round of stimulus checks worth $1,400. In line with the first two rounds, income eligibility was set at up to $75,000, but Republicans balked at the price tag.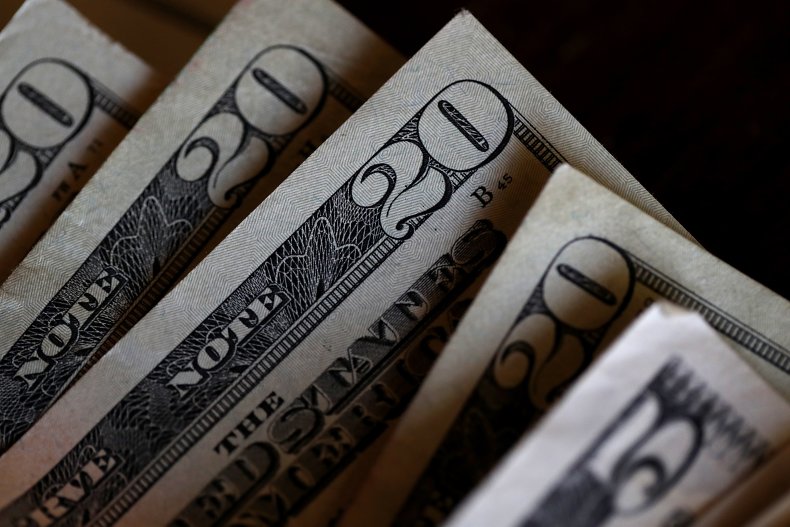 At a meeting with Biden on Sunday, 10 Republicans proposed their own plan for a third round of stimulus checks by dropping the payment to $1,000 and eligibility down to an adjusted gross income of $40,000. While no deal was reached, Republicans characterized the meeting as productive and hoped to continue the conversation to reach a bipartisan agreement.
"It was a very good exchange of views," Maine Senator Susan Collins said after the meeting. "All of us are concerned about struggling families, teetering small businesses and an overwhelmed health care system, getting vaccines out and into people's arms and strengthening our economy and addressing the public health crisis that we face."
Biden won't compromise on the size of the check, but White House press secretary Jen Psaki said on Wednesday that the president is open to doing "targeted" relief in terms of income eligibility.
The final package has yet to be determined, but it's possible that the income cap could be set at $50,000 under the latest Democratic plan, according to The Washington Post. If that is the case, eligibility for married couples would be set at $100,000 and $75,000 for heads of households.
Dropping eligibility to $50,000 instead of $75,000 would mean about 14 percent fewer people would receive checks, Kyle Pomerleua, a fellow at the American Enterprise Institute told The Washington Post.
Newsweek reached out to Collins for comment on if she thought Republicans would be open to a $50,000 cap, but did not receive a response in time for publication.
Along with eligibility and payment size for individuals, it's still unknown how much dependents will receive and who will qualify. Under Biden's original plan, all dependents, regardless of age, would be eligible for a $1,400 payment. However, the first two rounds limited payments for dependents to only children under the age of 17, and that could be the case this time as well.