Who Is Dalton Gomez? Ariana Grande's New Husband Described As Real Estate 'Titan'
Ariana Grande has surprised fans with the announcement that the pop superstar married her fiancé Dalton Gomez in an "intimate" ceremony.
The couple had been dating for a little over a year having publicly confirmed their relationship back in May 2020 but had been dating since January that year. Their relationship is believed to have gotten serious while quarantining together in L.A. during the early months of the pandemic.
Grande announced her engagement to Gomez in December when she posted a photo of her ring along with the caption: "Forever n then some."
"They got married," Grande's representative confirmed to People. "It was tiny and intimate—less than 20 people. The room was so happy and full of love. The couple and both families couldn't be happier."
First reported by TMZ, Grande and Gomez married at the "Into You" singer's home in Montecito in front of 20 guests in a small ceremony that seems fitting for their relationship, which they have kept extremely private.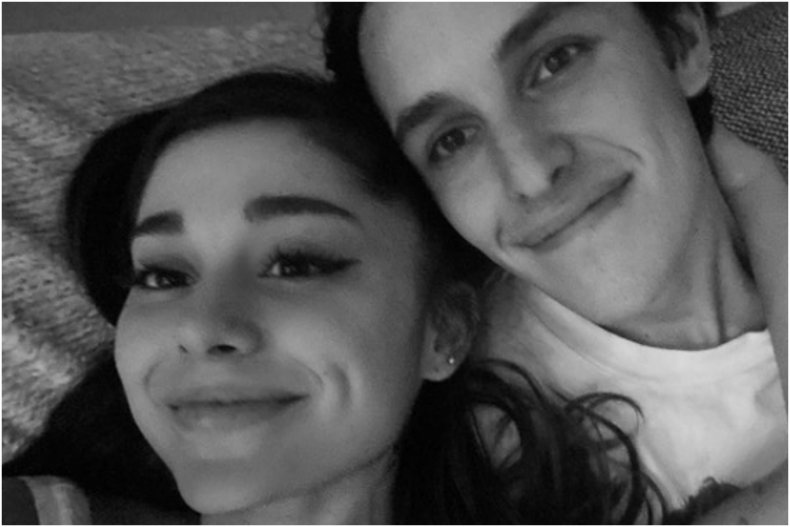 Here's what we know about Gomez, the new Mr. Ariana Grande.
A luxury real estate agent from California, Gomez is 25-years-old and was born and raised in Southern California.
He works at a Los Angeles-based real estate company called the Aaron Kirman Group where his bio states that he is highly experienced in his field, and is currently the sole buyer for the company.
"Mr. Gomez now holds one of the largest rolodexes of A-list buyers and is already connecting many high-profile deals across the city," his bio states.
He also represents the only Oscar Niemeyer House in North America and many other notable works by architects such as Neutra, Lautner and A. Quincy Jones.
It also states that Gomez is "highly sought after for his extensive knowledge in the fields of significant architecture and luxury estates, he is quickly becoming an industry titan."
According to the company website, Gomez has sold homes for $12.5m and $8.9m recently and Life & Style magazine estimates that he is worth $20 million.
Gomez's Instagram account is private and he has 4,200 followers so not much is known about his day-to-day life.
However, he has appeared on Grande's account, with the singer sharing a small number of snaps of Dalton to her 235 million followers over the last year.
Earlier this year, the 27-year-old singer shared a series of couple photos to the platform with the caption: "my heart my person !!! thank u so much for being u."
He also appeared in the music video for Grande's song with Justin Bieber, "Stuck with U" in May 2020.